Open positions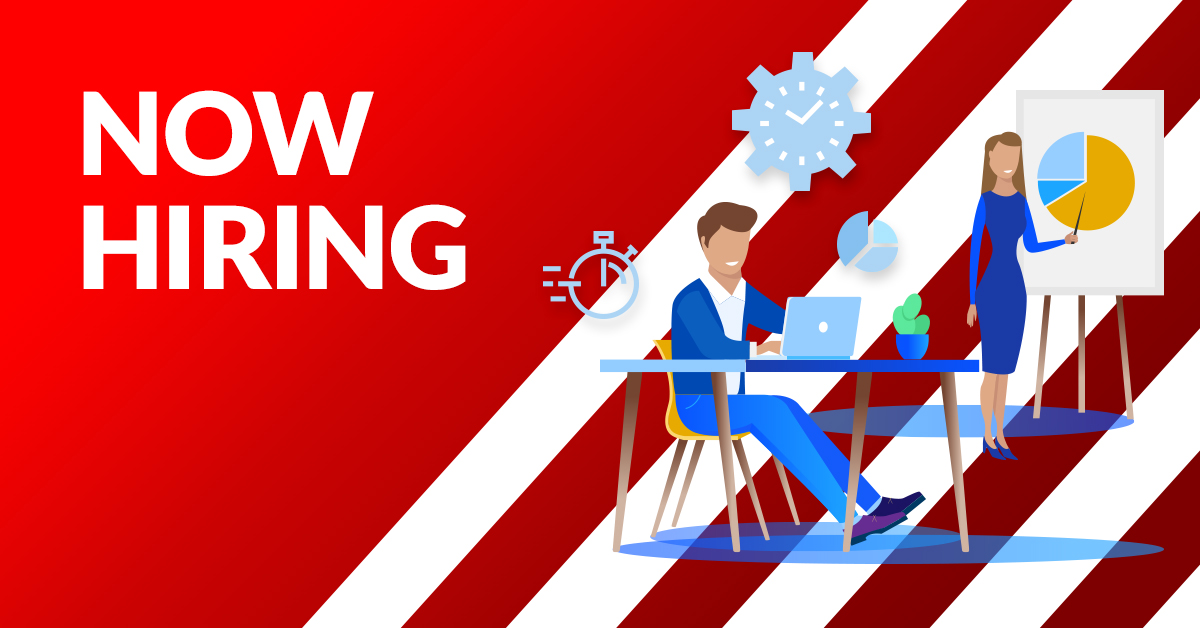 Posted |
November 23 2021
Locations |
Slovenia
Account Development Manager
Comtrade System Integration was founded in 2001 and is part of the Comtrade Group, one of Europe's largest technology companies. We specialize in cloud-based digital transformation and the design, development, integration and management of systems and applications.
Our domains of expertise include Cloud Services, Predictive Analytics, Digital Business Automation, Security, IoT, CRM, AI and more. Through our partnerships with global vendors, including Microsoft, Oracle and IBM, we offer premium IT products that accelerate digital innovation.
Our team comprises 300+ IT experts who leverage their deep domain knowledge, top industry certifications and industry experience to help businesses optimize their IT resources and adopt digital technology more quickly and effectively than their competitors.
Our growing company Comtrade System Integration is currently seeking an Account Development Manager for a position based at our headquarters in Ljubljana. As an Account Development Manager, you will execute demand generation activities to identify and qualify new opportunities for the sales organization. As a part of  the Business Development team, you would be on the front line driving business opportunities, having a unique career opportunity to advance their careers as sales professionals within a fast-growing business in the Adriatic region.
Onboarding period (up to 3 months):
Quickly get up to speed on Comtrade's brand, culture, values, and be able to present our solutions and services wide portfolio;
Understand our services & products portfolio, market, our prospects and partners, what they want, and why they would do business with us.
 RESPONSIBILITIES:
Conduct market research together with other colleagues and departments and create and execute sales and lead generation plan;
Contacting potential clients through all channels (calls, emails, LinkedIn) and presenting our company and value proposition to a potential client;
Identify client needs and suggest appropriate products/services and proactively seek new business opportunities in the market;
Operating as the lead point of contact for any and all matters specific to your accounts;
Overseeing customer account management, including negotiating contracts and agreements to maximize profit;
Coordinate with product owners and delivery teams about strategic approach and activities related to our services and product portfolio (providing market insights relevant for product and services development);
Work with the marketing section to discover opportunities from various leads, and possibly set appointments from those leads;
Stay up-to-date with the new products/services, their features, and pricing plans;
Participate in presales meetings, local trade shows, and vendor training in order to maintain up to date knowledge of current technology;
Achieve monthly, quarterly, and annual demand generation goals.
QUALIFICATIONS:
Bachelor's degree preferred (Organisational Sciences/Economics/Business and Management);
1+ years of B2B sales experience (software and technology domain), preferred but not mandatory;
Experience with selling technology or services to end-user organizations, preferred but not mandatory;
Experience with positioning and selling Microsoft or IBM cloud products and services in domain of Modern workplace, Analytics and Process optimization, preferred but not mandatory;
Hands-on experience with multiple sales techniques (Cold calls, CRM processes, LinkedIn outreach campaigns);
Goal-driven; understanding of sales performance metrics;
Phenomenal interpersonal communication skills and phone presence;
Proficiency with various supporting software applications like Microsoft Office, Teams and similar.
Resumes are important, but the successful candidate should also have these key personality traits:
Hunter Mentality – must be pro-active when selling into Greenfield accounts;
Passionate, professional, self-motivated, accountable, and a strong sense of teamwork;
Thinks critically; a problem solver; mentally tough;
Detail-oriented with strong time management and organizational skills;
A good sense of humor, we believe your job should be fun!
OUR OFFER:
A chance to work with an outstanding team of people;
Competitive salary;
A chance to be part of all phases of software product development;
Great environment for personal and professional development;
Opportunities for additional professional training and certification;
Encouragement of innovation and questioning the status quo, sharing ideas and knowledge.