Open positions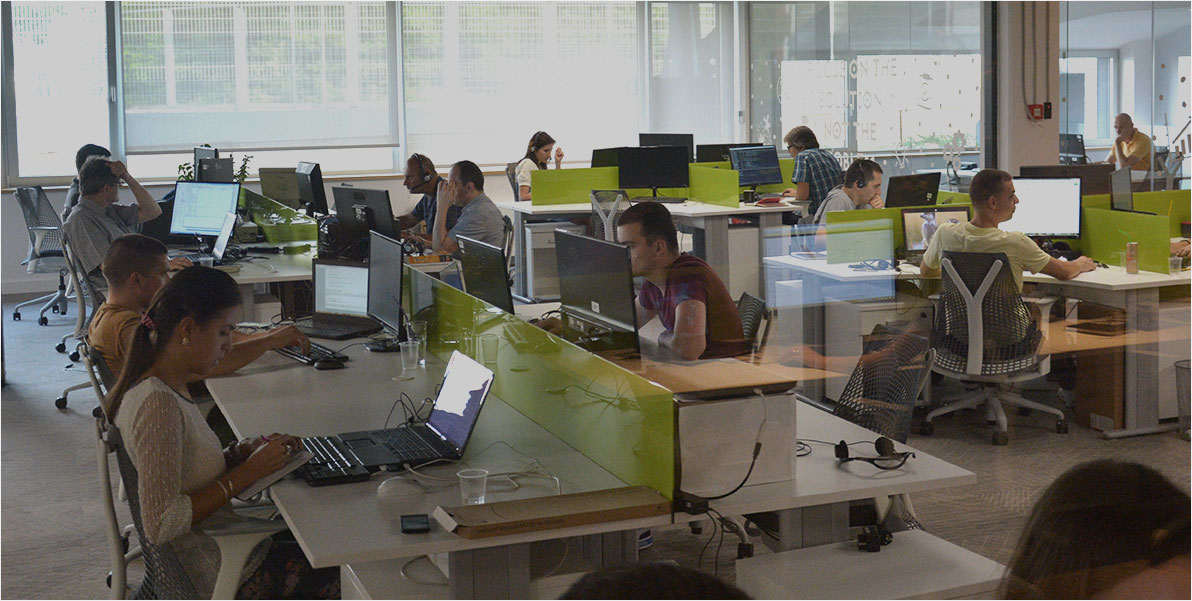 Posted |
July 19 2019
Locations |
Serbia
Alfresco and/or Activiti Consultant
WHY SHOULD YOU GET A JOB AT COMTRADE?
Our growing company Comtrade System Integration is currently seeking a Senior Business Consultant for a position based at our headquarters in Belgrade. Our large and experienced business analyst team needs one new member to support new project implementation in the public and finance sector.
JOB DESCRIPTION
We're looking for someone who has experience in Alfresco and/or Activiti platforms. The candidate will closely work with the rest of the development team in implementations of ECM and DMS solutions at various customers. The candidate will be responsible for design and development solution modules responsible for Alfresco and Activiti integration, as well as designing processes with Activiti process designer. Alfresco and/or Activiti installation and configuration may also be responsibilities of this role, while sometimes close work with the customer in requirements gathering and process definition may also be needed. This role will have close cooperation with Project managers, developers, and quality assurance engineers.
YOU SHOULD HAVE:
Experience with Alfresco Community or Enterprise Edition platforms
Experience with Alfresco REST API development
Experience with relational database systems (Oracle, DB2, PostgreSQL, SqlServer, MySql…)
Experience with enterprise Java frameworks (i.e. Spring, JSF, PrimeFaces…) would be an advantage
Fluency in spoken and written English
ITS A PLUS TO HAVE:
Hands-on with Alfresco installation and configuration
Experience with Activiti process design and REST API
Experience in Java EE development
Familiarity with the software development process
OUR OFFER:
A chance to work with an outstanding team of people
Great environment for personal and professional development
Opportunities for additional professional training and certification
Convenient office location to all major public transportation lines
Lots of benefits that support your private life:
Parking on premises,
Child Time bonus,
Private health insurance
Family day
Sports and recreation facilities
Encouragement of innovation and questioning the status quo, sharing ideas and knowledge
ABOUT COMTRADE SYSTEM INTEGRATION
System Integration was founded in 2001 and is part of the Comtrade Group, one of Europe's largest technology companies. We specialize in cloud-based digital transformation and the design, development, integration, and management of systems and applications.
Our domains of expertise include Cloud Services, Predictive Analytics, Digital Business Automation, Security, IoT, CRM, AI and more. Through our partnerships with global vendors, including Microsoft, Oracle, IBM, and Open Text, we offer premium IT products that accelerate digital innovation.
Our team comprises 200+ IT experts who leverage their deep domain knowledge, top industry certifications and industry experience to help businesses optimize their IT resources and adopt digital technology more quickly and effectively than their competitors.
Due to the vast amount of applications we receive, we can only contact candidates that qualify for the interview phase. We thank you for the time you've invested in sending us your application.