Open positions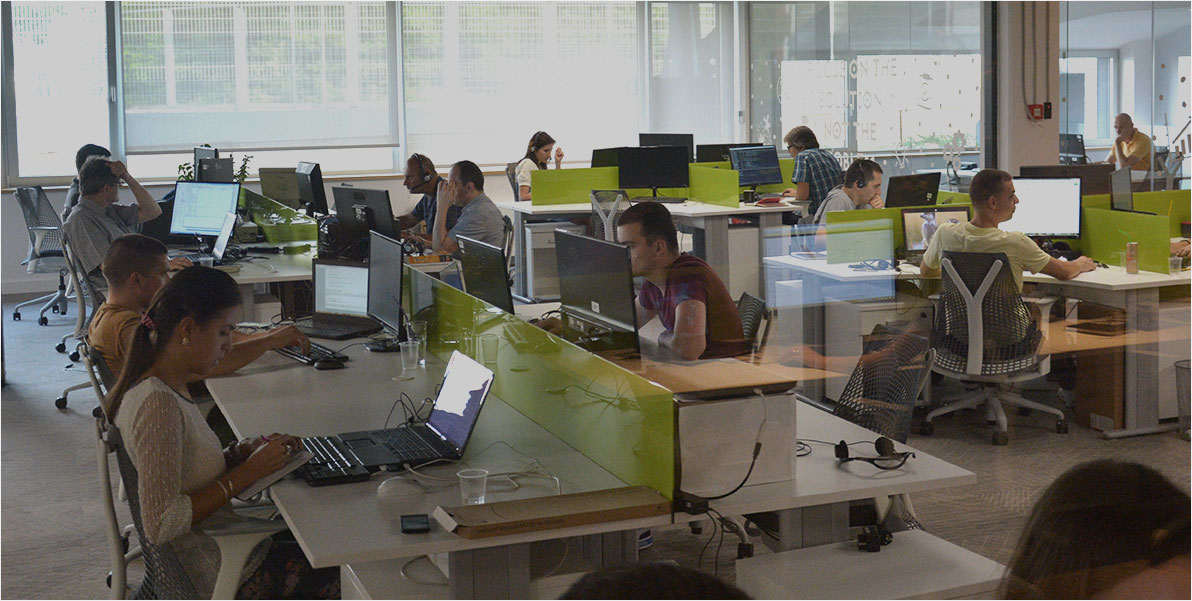 Posted |
July 15 2019
Locations |
Serbia
CUSTOMER SUPPORT SPECIALIST
WHY SHOULD YOU GET A JOB AT COMTRADE?
Our growing company Comtrade System Integration is currently seeking a Customer support specialist for a position based at our headquarters in Belgrade. We have established customer support system that is based on ticketing system and are in need of one more employee on our team. Our main focus is health care project, with an opportunity to collaborate on various projects related to insurance companies, telcos airlines, banks and more.
JOB DESCRIPTION
We're looking for someone who will combine technical expertise with customer service to resolve questions and issues, mostly via telephone or our ticketing system. The project you will be working on requires someone who does not hesitate to take point on and handle escalations through to the end until a definite resolution is reached. Prioritization of daily tasks based on client needs is something we thrive to, and handling client issues is number one role.
YOU SHOULD HAVE:
Experience in MS SQL server
Good collaboration and communication skills
Experience with writing and analysing SQL queries
Organizational skills
ITS A PLUS TO HAVE:
Familiarity with SQL Report Builder
Server monitoring and logs analysing skills
Familiarity with application deployment process
Strong analytical skills
OUR OFFER:
A chance to work with an outstanding team of people
Great environment for personal and professional development
Opportunities for additional professional training and certification
Convenient office location to all major public transportation lines
Lots of benefits that support your private life:
Parking on premisses,
Private health insurance
Family day
Sports and recreation facilities
Encouragement of innovation and questioning status quo, sharing ideas and knowledge
ABOUT COMTRADE SYSTEM INTEGRATION ADRIATIC
System Integration was founded in 2001 and is part of the Comtrade Group, one of Europe's largest technology companies. We specialize in cloud-based digital transformation and the design, development, integration and management of systems and applications.
Our domains of expertise include Cloud Services, Predictive Analytics, Digital Business Automation, Security, IoT, CRM, AI and more. Through our partnerships with global vendors, including Microsoft, Oracle, IBM and Open Text, we offer premium IT products that accelerate digital innovation.
Our team comprises 200+ IT experts who leverage their deep domain knowledge, top industry certifications and industry experience to help businesses optimize their IT resources and adopt digital technology more quickly and effectively than their competitors.