Open positions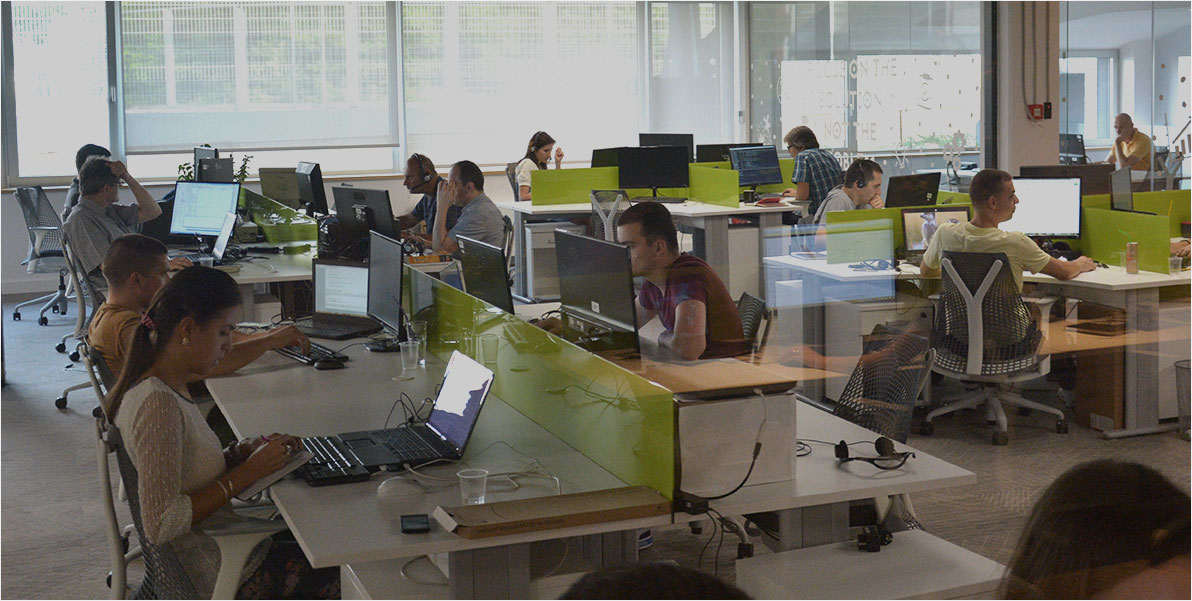 Posted |
July 04 2022
Locations |
Serbia
Data Visualization Analyst
Comtrade System Integration, founded in 2001. as part of Comtrade Group, specializes in cloud-based digital transformation and the design, development, integration and management of systems and applications.
Our domains of expertise include Cloud Services, Predictive Analytics, Digital Business Automation, Security, IoT, CRM, AI and more. Through partnerships with global vendors, including Microsoft, Oracle, IBM and Open Text, we offer premium IT products that accelerate digital innovation.
Our team comprises of 300+ IT experts who leverage their deep domain knowledge, top industry certifications and experience to help businesses optimize their IT resources and adopt digital technology faster and more effectively than their competitors.
Our growing company Comtrade System Integration is currently seeking for Data Visualization Analyst to join our team in Belgrade.
BASIC SKILLS AND REQUIREMENTS:
Experience and good knowledge of Data Warehousing and related methodologies;
Knowledge and experience of using SQL language, databases and modelling concepts;
At least 3 years working experience with any BI reporting tool (Microsoft Power BI, IBM Cognos Analytics, Oracle Business Intelligence, Tableau…);
Excellent communication, motivational, and interpersonal skills;
Knowledge of Cloud and Big data concepts and technologies is an advantage.
ADDITIONAL REQUIREMENTS:
University degree in computer science/information systems or related field;
At least 3 years of experience in DWH/BI or related projects;
Fluency in spoken and written English;
Excellent analytical and math skills;
Critical thinking: able to look at numbers, trends, and data and come to new conclusions based on the findings;
Attention to detail;
A high level of initiative and self-responsibility;
Open minded in acquiring new technologies and domain areas;
Tendency to teamwork, cooperation and communication;
Strong communication and organizational skills.
JOB DESCRIPTION:
Gather, analyze and organize data and use it to reach meaningful conclusions;
Collaborate with business stakeholders to understand and document their reporting needs;
Using large data sets to build visual representations that display facts, patterns, and other relevant information;
Utilize BI reporting tools to create different kind of data visualizations in reports and dashboards;
Utilize data modeling tools to create and modify DWH model designs;
Develop, execute and document test cases to validate report and data accuracy, against documented requirements and design specifications;
Participate within project teams and provide expertise and best practices according to new analytics technologies;
Train and mentor clients, project team members;
Support pre-sales activities.
OUR OFFER:
A chance to work with an outstanding team of people;
A chance to influence a strategy of a recognized and innovative service provider in Adriatic region;
Great environment for personal and professional development;
Opportunities for additional professional training and certification;
Encouragement of innovation and questioning the status quo, sharing ideas and knowledge;
Parking;
Private health insurance;
Gym.