Open positions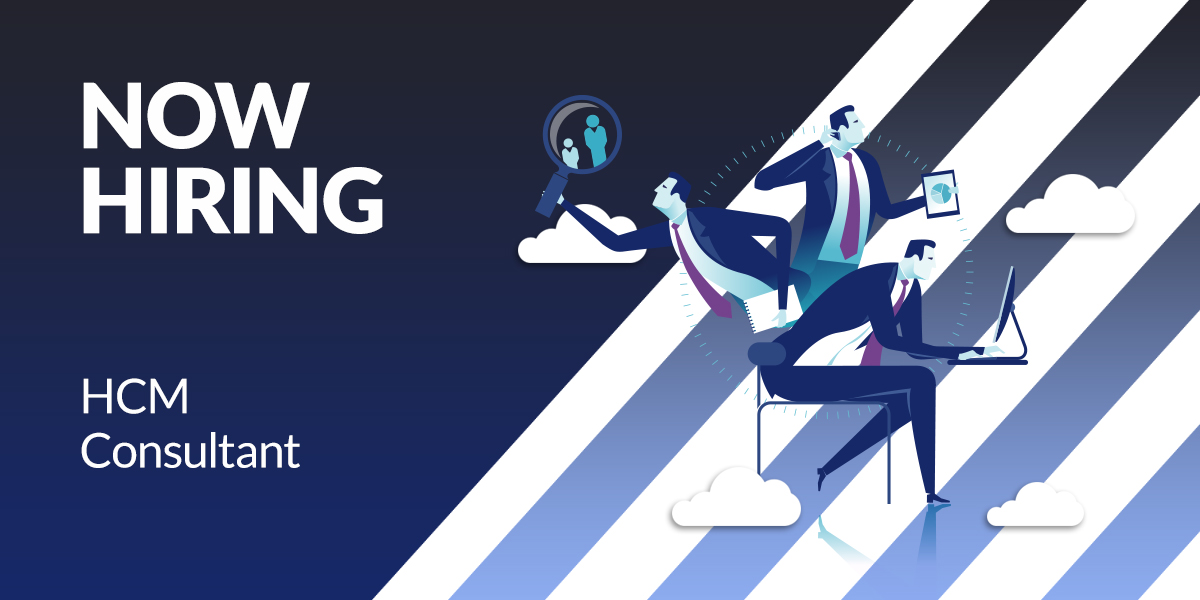 Posted |
March 07 2019
Locations |
Serbia
HCM Consultant
We are currently recruiting for a Human Capital Managamenet (HCM) Consultant to join our team. Reporting to the Business Applications Business Unit Manager, the objective of this role is to take a consultative approach to implement and deliver Human Capital Management products and services, understands and be able to communicate the purpose and capabilities of the Human Capital Management application tools in order to suggest and implement solutions to business issues. On the other hand, HCM Consultant will actively participate in the additional development of internal HR solution.
Objective of the Role
To take the consultant role within the application delivery team for Oracle HCM (potentially Workday HCM or SAP SuccessFactors).
To take the consultant role within delivery and development team for Comtrade HR solution Harmonix
Reporting to the Business Applications Business Unit Manager, the right person will provide effective delivery of consultancy, through quality of implementation and delivery and knowledge of HR processes.
Be a team player working closely with other members of service delivery, i.e. System Engineers and other Consultants and Developers.
Key Responsibilities
Effectively provide consultative guidance and assistance directly to users of HCM products in a professional and organized manner in accordance with the project implementation methodology in place. These activities include also presales activities (such as product demonstrations and presentations) and supporting the sales team.
Business process analysis
Documenting 'as-is' and 'to-be' business process within accurate and detailed scoping documents in accordance with the project implementation methodology in place. Utilize his/her own knowledge/experience and problem solving skills to creatively resolve complex issues and choose the best course of action, communicate "best practice" recommendations based on his/her prior experiences, and effectively troubleshoot and solve client issues caused by unique client circumstances or software specific.
Product configuration and customization – Provide Application setup and design, system analysis, report design, conversion and interface mapping consulting.
Prepare all appropriate training materials and documentation prior to conducting training sessions, making sure that all training tools are in working order and available and meet the client's requirements. Consultant must be able to successfully provide "hands on" exercises and training segments; requiring guidance through specific scenarios and adding his/her own experiences and opinions.
Quality Assurance & Documentation
Knowledge and Expertise
5+ years of project experience and 3+ years of business consulting experience
Experience in Human Capital Management implementation
Experience of working on full life cycle implementations of business applications (HRIS, HCM and/or HRMS)
Experience of providing pre-sales demonstrations
Excellent communication and problem-solving skills
Proven ability to create innovative solutions to solve complex business requirements, and streamline/automate business processes in accordance with the "best practice" in particular business
Ability to create high quality functional documentation and strong requirements gathering skills.