Open positions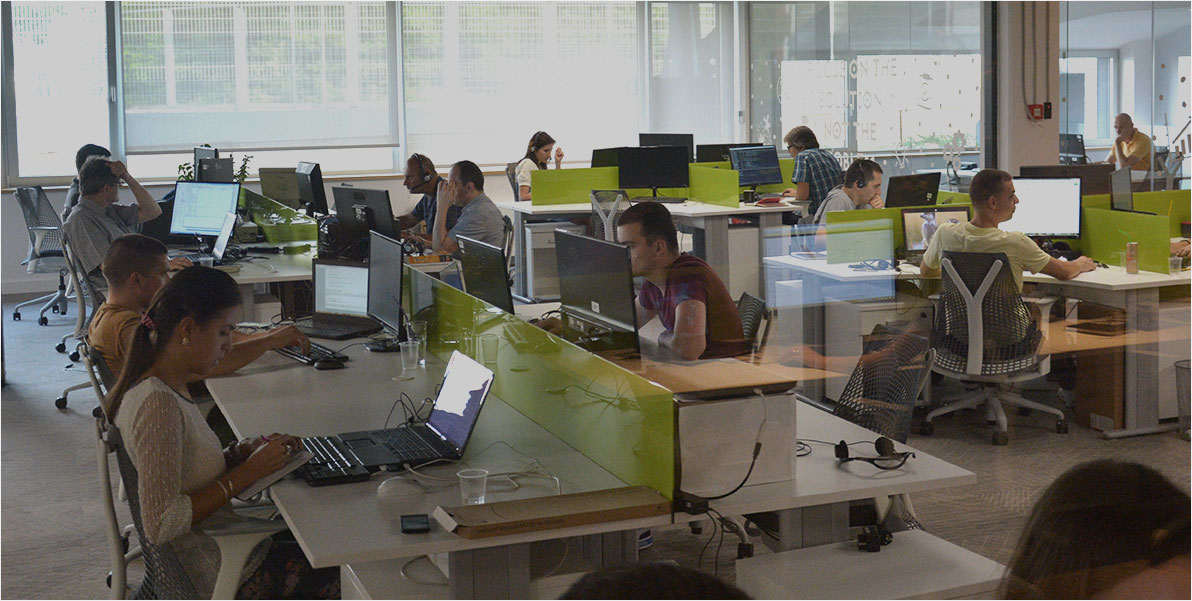 Posted |
July 15 2019
Locations |
Serbia,
Slovenia
INDUSTRY DOMAIN TECHNICAL EXPERT
We need a domain technical expert to serve as our in-house Technical Lead in a long-term position. The chosen candidate will serve two functions within the company. First, he or she must coordinate between the company and external vendors about IT-related infrastructure and development; and second, the Technical Lead will consult with our development department on any issues that might come up, advising about potential fixes or efficiency controls. We're looking for a responsive, highly productive professional who can work with numerous IT employees and vendors to ensure continued success of corporate projects.
Do you want to be at the forefront of the Digital Transformation of Logistics? We are reshaping the warehousing business, airports and some of the largest retailers by automating every step of the process.
We're growing our team of 200 dedicated engineers, tackling some of the most challenging aspects of transforming the intralogistics business.
Join our Industry team and partake in programming robotic arms, conveyor belts, and complex systems. Experience working with trending technologies including Cloud Computing, Big Data, and Microservice Architecture.
RESPONSIBILITIES
Assess and analyze all technical programs used by the company, and all technical products created by the company
Analyzing, designing and documenting technical solutions that align with business objectives
Create application designs to streamline business processes and programs
Provide tech support for programs and applications to both customers and other staff members within the company
Train customers and company staff on apps and products, advising them on the best practices for using technical applications and programs
Mentor technical staff, ensure data quality and operations integrity, coordinate and steward R&D projects through real-time delivery of reliable, accurate data, and develop new methods / grow capability as needed to support business objectives
Troubleshoot technical programs, products, and applications used by the company, and redesign programs as needed to make them more efficient and effective
Identifying and communicating gaps between the current technical state and desired end states
Learn new products and technologies as they become available to find the best methods for using them
REQUIREMENTS
Bachelor's Degree in computer science or a related technical field
7+ years of experience in operations or IT logistics
3+ years of experience in Agile environments
Strong technical acumen: Driving transformative, modern solutions using Microservice Architecture, AI/ML, Big Data, Cloud Computing, programming languages Java, .NET, C+, etc.
Analytical abilities and problem-solving skills to spot potential problems in applications and programs and resolve them
Strong attention to detail with an ability to spot potential programming problems and find ways to increase company productivity
A solid understanding of product development methodologies
Expert communication skills: use verbal and written communication skills to create materials and advise staff members on the best ways to use various technology programs and apps
Working directly with the end customer
WE OFFER YOU
A chance to work with an outstanding team of people
Great environment for personal and professional development
Opportunities for additional professional training and certification
Stable and well-organized working conditions with a multitude of different exciting projects to work on
A dynamic environment within a technologically advanced organization
Encouragement of innovation and questioning the status quo, sharing ideas and knowledge
LOCATION: BELGRADE, LJUBLJANA