Open positions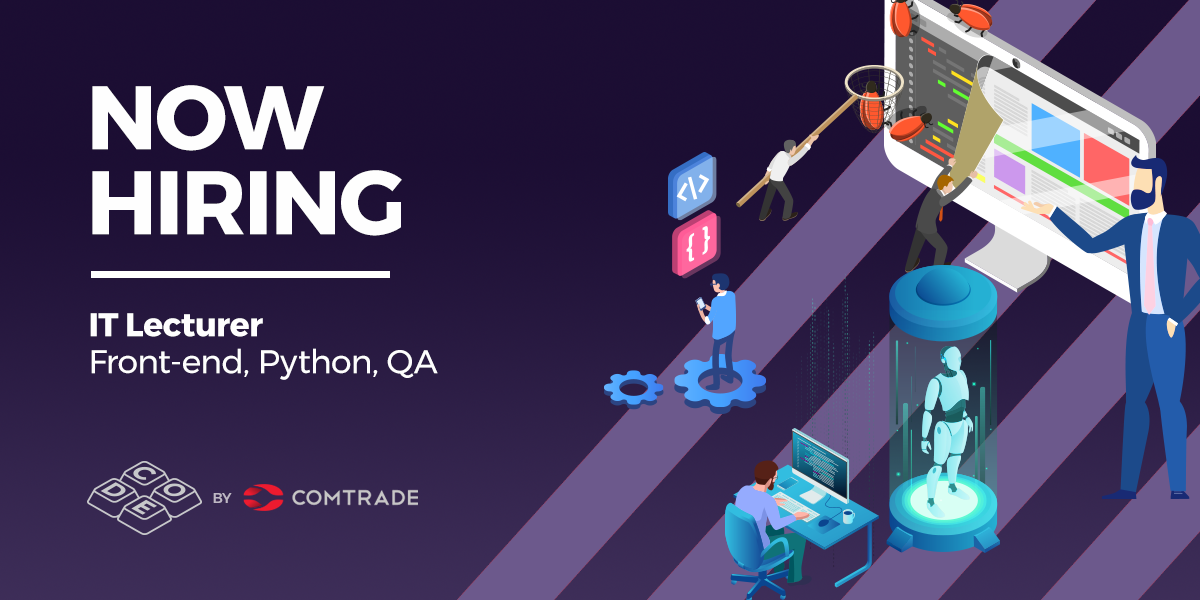 Posted |
January 20 2020
Locations |
Serbia
IT Lecturer
Code Academy is IT Training Center of Comtrade Company.
Code offers specialty courses on Web Development, Mobile App Development, Blockchain Development, Data Science and many more.
Its goal is to prepare learners for very specific entry-level and advanced professional profiles, through theory and much practice, akin to Comtrade's day-to-day experience in software development.
We're looking for an IT course lecturers to fill multiple positions. The successful candidate must have both developmental and educational background and experience, and an exceptional knowledge in one or more of the following tech areas:
Front-End Development;
Basic and Advanced Python Development;
Advanced Python for Data Science;
Software Testing.
Specific Experience and Characteristics
The successful candidate must meet these basic requirements:
Bachelor's degree;
Working experience in Front-End Software Development/Python Software Development/Software Testing;
Experience as a lecturer;
Good English language knowledge
Resumes are important, but the successful candidate will also have these key personality traits:
Passionate lecturer;
Ability to transfer knowledge and educate other people;
Good presentational skills.
LOCATION: Belgrade