Open positions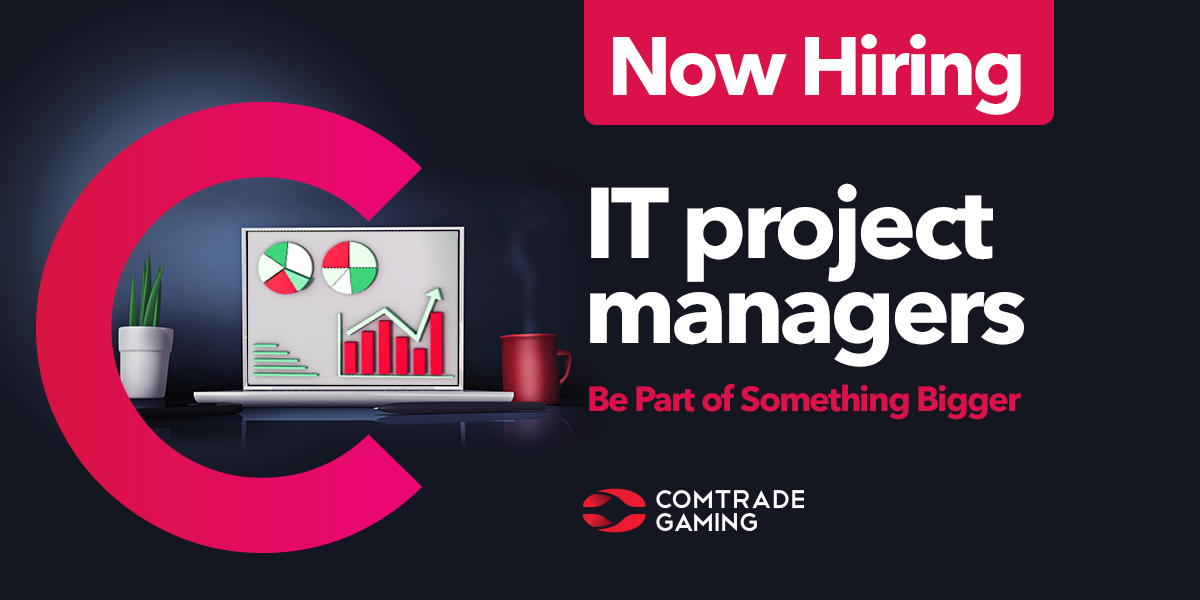 Posted |
May 11 2021
Locations |
Slovenia
IT Project Managers
With more than 15 years of experience and more than 250 colleagues, Comtrade Gaming is a leading software and technology supplier for the gaming industry. We're looking for an experienced IT project managers (m/f) to join our team in Ljubljana or Maribor. Be part of amazing team!
Main responsibilities:
Cooperates with Account Manager in presales process regarding project management and effort estimations,
Initiates project organization upon clients project approval,
Project management and preparation of project plans in accordance with goals,
Introduces project scope, deliverables, milestones, timeline and organization to all team members, external vendors and consultants,
Manages and controls project scope, milestones, costs and quality,
Coordinates and monitors dedicated resources so that project deliverables are met within planned effort, time and quality,
Reports to client and all stakeholders project status,
Manages requests for project scope, time or cost change,
Mitigates project risks,
Controls external vendors and consultants deliverables,
Ensures completeness of project documentation,
Provides timely project closure.
Requirements and desired abilities:
At least 2+ years of project team management experience of more than 5 people in software development,
At least an Bachelor's degree in Computer Science, Information Technology, Management or any other related field,
Fluent in English,
Strong leadership skills,
Excellent communication skills,
Good time management,
Ability to minimizing project risks,
Ability to proactively negotiate and solve problems,
A curious person who wants to learn new things,
Willingness to make short trips abroad.
We offer you:
A chance to work with an outstanding team of people,
Great environment for personal and professional development,
Opportunities for additional professional training and certification,
Stable and well-organized working conditions with a multitude of different exciting projects to work on,
A dynamic environment within a technologically advanced organization,
Encouragement of innovation and questioning status quo, sharing ideas and knowledge,
Many benefits that support your personal life: flexible working hours, family-friendly business, sports and cultural activities,
Opportunity to work in an international environment.
LOCATION: LJUBLJANA or MARIBOR