Open positions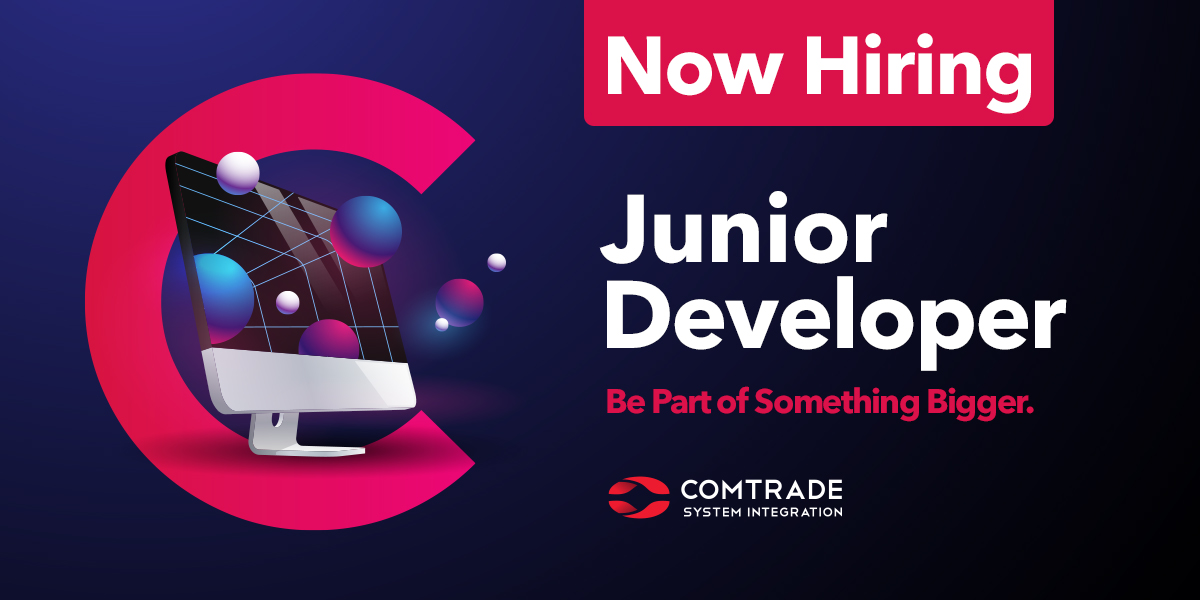 Posted |
November 17 2021
Locations |
Bosnia and Herzegovina
Junior .Net Developer
System Integration was founded in 2001 and is part of the Comtrade Group, one of Europe's largest technology companies. We specialize in cloud-based digital transformation and the design, development, integration and management of systems and applications.
Our domains of expertise include Cloud Services, Predictive Analytics, Digital Business Automation, Security, IoT, CRM, AI and more. Through our partnerships with global vendors, including Microsoft, Oracle, IBM and Open Text, we offer premium IT products that accelerate digital innovation.
Our team comprises 200+ IT experts who leverage their deep domain knowledge, top industry certifications and industry experience to help businesses optimize their IT resources and adopt digital technology more quickly and effectively than their competitors.
WHY SHOULD YOU GET A JOB AT COMTRADE?
Our growing company Comtrade System Integration is currently seeking a Junior .Net Developer for a position based at our headquarters in Sarajevo. You would get an opportunity to take part in a complete lifecycle development of our products, from pre-sales activates, information system design, setting up the architecture, planning, implementation, integration, establishing customer support and finally system maintenance.
We are engineers with holistic approach in providing software solutions.
REQUIREMENTS:
Passion for technology;
Relevant university degree (Faculty of Electrical Engineering FIT or Faculty of Mathematics) or equivalent in experience;
Willing to learn new technologies;
Solid technical knowledge of programing in C# and .NET platform;
Solid experience with coding and testing new applications;
Great interpersonal skills;
Team work.
ITS A PLUS TO HAVE:
Knowledge of the following technologies: ASP.NET, .NET, MVC, JavaScript, .NET Core;
Knowledge of relational databases, MS SQL Server and ORM technologies;
Some experience in developing web applications using popular web framework (ASP.NET MVC, Angular);
Familiarity with architecture styles/APIs (REST, RPC, SOAP);
Proficient understanding of code versioning tools (such as Git, SVN, TFS).
OUR OFFER:
A chance to work with an outstanding team of people;
A chance to be part of a all phases of software product development;
Great environment for personal and professional development;
Opportunities for additional professional training and certification,
Encouragement of innovation and questioning status quo, sharing ideas and knowledge.