Open positions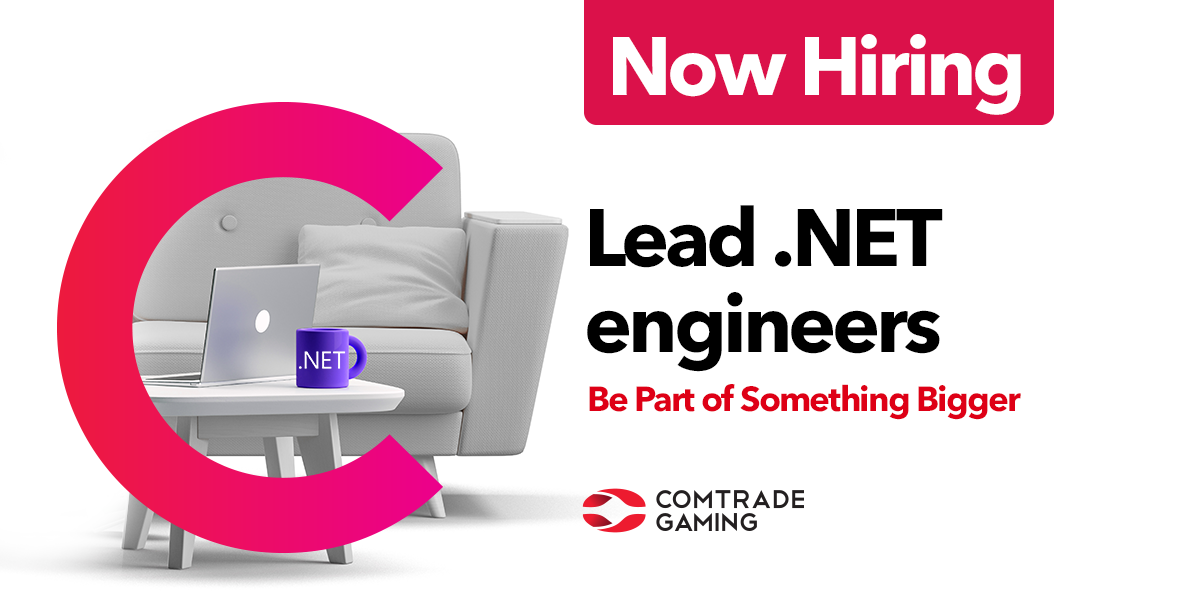 Posted |
March 21 2022
Locations |
Bosnia and Herzegovina,
Slovenia
Lead .NET engineers
With more than 15 years of experience and more than 270 colleagues, Comtrade Gaming is a leading software and technology supplier for the gaming industry. We're looking for Lead .NET engineers (f/m) who will with the help of our team further design and develop our products and solutions!
You will fit right in if you are a team player who wants to work on complex and innovative solutions. Join our team at iCore in Ljubljana, Maribor, Nova Gorica or Banja Luka.
iCore is an online gaming platform for enterprise-level operators who need to manage omni-channel gaming and products. You can expect to further develop your skills and work with outstanding team of people!
REQUIREMENTS:
Excellent technical knowledge of programing in C# and .NET platform,
7+ years of experience with designing, coding and testing new applications and complex solutions,
Experience with technical or team leading,
Knowledge of the following technologies: ASP.NET, .NET, MVC, JavaScript, .NET Core – advantage,
Good knowledge of relational databases, MS SQL Server and ORM technologies,
Familiarity with architecture styles/APIs (REST, RPC, SOAP),
Willing to share knowledge and learn new technologies,
Fluency in spoken and written English.
WHAT WE OFFER:
Opportunity to work with an exceptional team of people,
Excellent environment for personal and professional development,
Opportunities for further professional training and certification,
Stable and well-organized working conditions with the ability to work on various interesting projects,
Dynamic environment in a technologically advanced organization,
Many benefits that support your personal life: flexible working hours, family-friendly business, sports and cultural activities,
Fostering innovation and sharing ideas and knowledge,
Work in an international environment.
LOCATION: Ljubljana, Maribor, Nova Gorica or Banja Luka