Open positions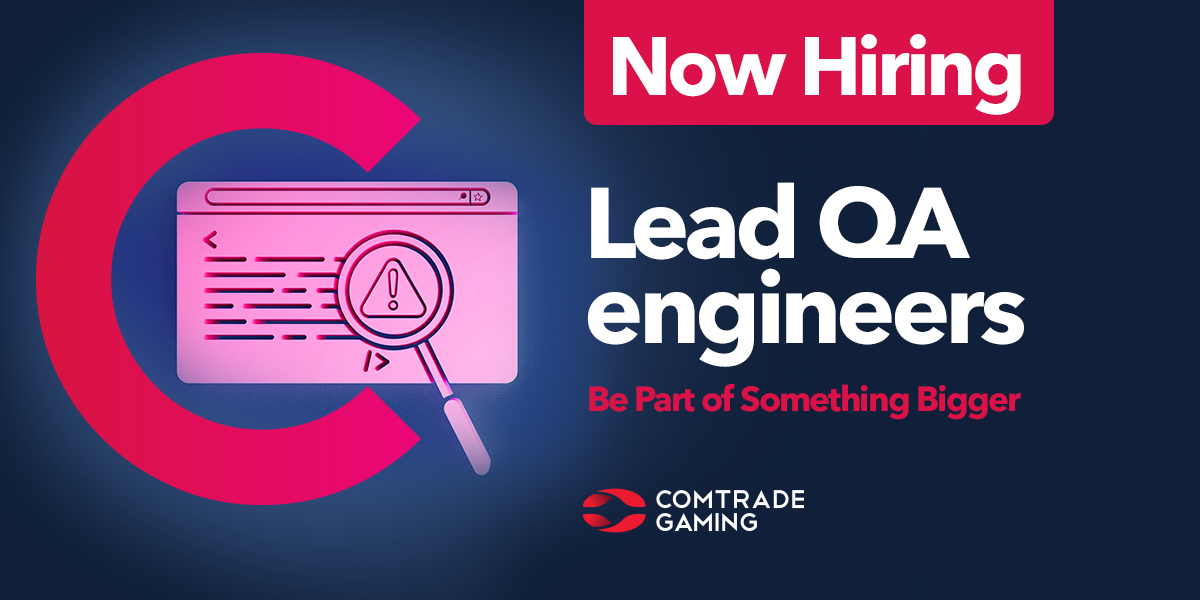 Posted |
May 27 2021
Locations |
Slovenia
Lead QA engineers
With more than 15 years of experience and more than 250+ colleagues, Comtrade Gaming is a leading software and technology supplier for the gaming industry. We're looking for Lead QA engineers (f/m) with passion for software quality and great interpersonal skills.
We are looking for somebody who will act as key point of contact for all QA aspects, providing QA services and coordinating QA resources internally and externally on the project. The project you will be working on requires someone who does not hesitate to take point on and handle escalations through to the end until a definite resolution is reached.
RESPONSIBILITIES:
Responsible for overall Testing process management – plans, coordinates, reviews and documents all testing activities according to QA process and methodology standards,
Lead and coordinate testing activities and QA team,
Oversee and ensure that quality goals and timeliness are met,
Assesses the progress and effectiveness of the test effort,
Communicates with key project stakeholders (internal and external),
Make everyday effort to monitor and resolve bugs in our ticketing system, report new bugs, and submit test reports,
Report and improve all QA related processes and activities.
YOU SHOULD HAVE:
At least 4 years of relevant experience with software testing,
Experience with manual testing and great team and project leading skills,
Experience in writing Test Case, Test Scenario and Test Plan, reporting bugs,
Organizational skills,
Good collaboration and communication skills,
Analyzing skills and analytical skills,
Familiarity with the application deployment process,
The desire to learn,
Fluency in spoken and written English.
WE OFFER YOU:
A chance to work with an outstanding team of people,
Great environment for personal and professional development,
Opportunities for additional professional training and certification, free language classes,
Stable and well-organized working conditions with a multitude of different exciting projects to work on,
A dynamic environment within a technologically advanced organization,
Lots of benefits that support your private life: flexible working hours, sports and recreation facilities (in certain development centers), family friendly business, sports and cultural activities,
Encouragement of innovation and questioning status quo, sharing ideas and knowledge.
LOCATION: Ljubljana or Maribor