Open positions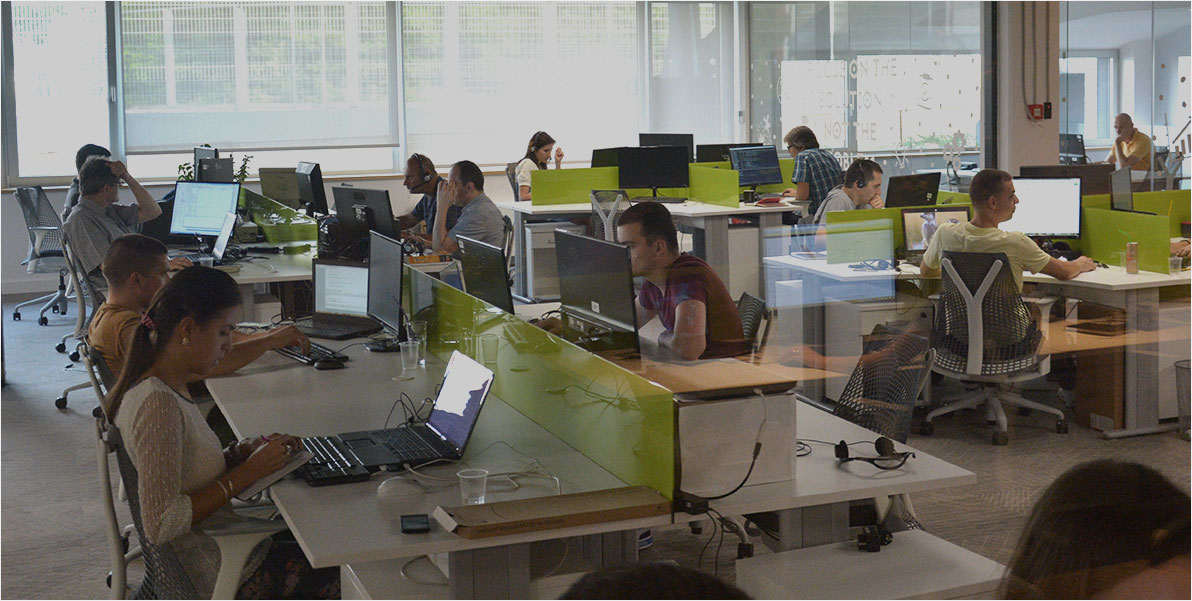 Posted |
February 14 2020
Locations |
Serbia
LINUX (MIDDLEWARE) ADMINISTRATOR
We are currently recruiting for a Linux (Middleware) administrator to join our System Integration team which has 15 dedicated professionals involved in lot of projects with focus on Enterprise Service Bus, API Management and Business Process Management using most famous vendor technologies. Mission of our team is to integrate heterogeneous information systems inside enterprise as well as to exchange data with systems outside enterprise. We build fully functional solutions using different integration tools and "best practice" approach in the field.
Our future colleague should take proactive role in projects for diverse industries by learning and applying his knowledge to configure, deploy and support one or more web server platforms like Oracle Fusion Middleware, IBM WebSphere Application Server, IBM MQ, IBM BPM, etc.
Key Responsibilities
Responsible for providing Middleware support for a wide range of Middleware products, including 3rd line support for Production and Pre-Production environments.
Middleware support responsibilities include Installation, Configuration, Maintenance and Live Support of Middleware services hosted on Linux operating systems.
The successful candidate will be involved in providing technical expertise within the following technologies:
Oracle Fusion Middleware,
IBM WebSphere Application Server,
IBM MQueue,
IBM Integration Bus,
IBM BPM
Other
Technical requirements:
2+ years of experience providing operational support – installation, monitoring, performance tuning, problem solving
Intermediate skills in a shell programming language such as: bsh, ksh, zsh, powershell, etc.
Experience configuring, deploying, monitoring, tuning and supporting Java web applications
Experience configuring, deploying and supporting one or more web server platforms is an advantage
User knowledge of Jenkins or other devops tool will be considered as a plus
A high level of initiative and self-responsibility
The tendency to work well within a team
An analytical and structured approach
Ability to work individually as well as in a team
Our offer:
A chance to work with an outstanding team of people
Competitive salary
A chance to be part of all phases of software product development
Great environment for personal and professional development
Opportunities for additional professional training and certification
Encouragement of innovation and questioning the status quo, sharing ideas and knowledge
Parking
Private health insurance
Gym