Open positions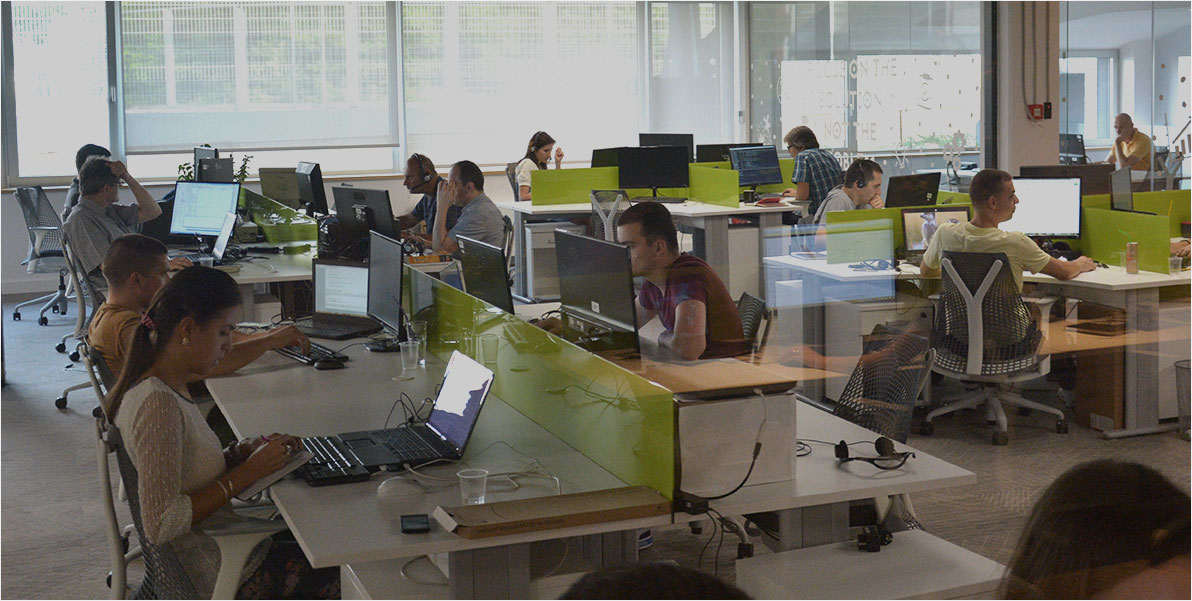 Posted |
October 24 2022
Locations |
Serbia
Microsoft messaging solution architect
Comtrade System Integration, founded in 2001. as part of Comtrade Group, specializes in cloud-based digital transformation and the design, development, integration and management of systems and applications.
Our domains of expertise include Cloud Services, Predictive Analytics, Digital Business Automation, Security, IoT, CRM, AI and more. Through partnerships with global vendors, including Microsoft, Oracle, IBM and Open Text, we offer premium IT products that accelerate digital innovation.
Our team comprises of 400+ IT experts who leverage their deep domain knowledge, top industry certifications and experience to help businesses optimize their IT resources and adopt digital technology faster and more effectively than their competitors.
Our growing company Comtrade System Integration is currently seeking for Microsoft messaging solution architect to join our team in Belgrade. We are seeking for an experienced EXCHANGE Engineer to provide a responsible level of EXCHANGE Engineer architecture and infrastructure support focusing on design, installation, configuration, operational management, migration, integration, monitoring. Perform technical administrative tasks daily to ensure the stability and availability of Exchange servers, Office365, troubleshooting server, mail routing and replication related issues. Responsible for the day-to-day availability of Exchange service, Exchange Online & Active Directory on-prem along with Hybrid configurations and security best practices. This candidate is responsible to implement policies, procedures, and technologies to ensure Exchange server security through secure access, monitoring, control, and routine security evaluations. In case of current SLA services Provides tier 3 support for escalations from Help Desk.
Candidates should have IT project experience with:
• Managing escalations and cases to ensure timely and high-quality resolution of all issues;
• Configuring, monitoring, and managing alerts to track and report on Exchange, performance, and availability of related infrastructure and services.
REQUIREMENTS:
• Bachelor's Degree in an Information Technology related field with 5 years' practical experience or 10 years of direct relevant technical experience may be substituted for education;
• Minimum of 5 years of extensive and applied experience administering Windows Server OS 2008R2, or better (Standalone & Cluster) patching, domain admin, network configuration, security monitoring;
• Minimum of 5 years of experience in Exchange email system, planning, migrating, troubleshooting;
• Advanced knowledge of Active Directory Services including DNS, DHCP, and DFS;
• Good knowledge of SCCM and SCOM, configuring, migrating, troubleshooting;
• Excellent knowledge of federated identity systems (Microsoft ADFS), multi factor authentication (Azure MFA preferred), Microsoft AD Integration with Cloud Applications/Microsoft Azure Active Directory;
• Functional knowledge of Network administration;
• Hands-on experience with Continuity of Operations/Disaster Recovery architecture and
planning;
• Excellent written, verbal and presentation skills; ability to effectively explain complex
technical concepts.
PREFERRED QUALIFICATIONS:
• Microsoft Certification;
• Solid understanding of the Information Technology Infrastructure Library (ITIL)
principles.
OUR OFFER:
• A chance to work with an outstanding team of people;
• A chance to influence a strategy of a recognized and innovative service provider in
Adriatic region;
• Great environment for personal and professional development;
• Opportunities for additional professional training and certification;
• Encouragement of innovation and questioning the status quo, sharing ideas and
knowledge;
• Parking;
• Private health insurance;
• Gym.