Open positions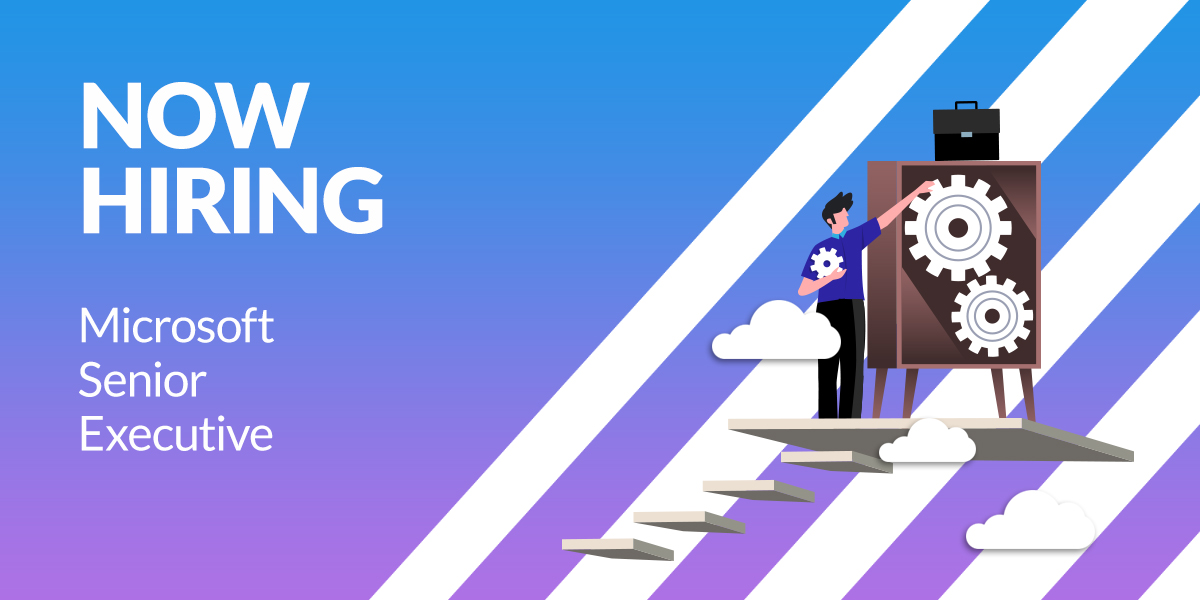 Posted |
January 16 2019
Locations |
Slovenia
Microsoft Senior Executive
Comtrade SI Adriatic is seeking sales professional in Adriatic area to manage customers within Comtrade system integration business with Microsoft. The MS Executive position is part of the adriatic team that is focused on developing customer relationships and delivering high quality sales results, solutions and support to customers in all industries.
Responsibilities
The MS Executive will be responsible for providing strategic business leadership and day-to-day rhythm of the Microsoft business for accounts in all industries. In this role, you will build and manage key relationships, engage resources and lead a diverse and talented Microsoft team in Comtrade MS competence center. You will enable Microsoft's field sales and services organization to achieve its goal of winning value-producing deployments, driving customer satisfaction and growing revenue. You will engage with Comtrade SI's senior leadership team for Executive Sponsorship and engage technology specialists to drive solutions.
Responsibilities include teaming with the customer's IT and Business units to build strategic relationships within the account, articulating a clear vision and impacting multiple operating groups. The MS Executive is responsible for selling at the most strategic level within the account and implementing a broad product, services and device strategy. The MS Executive will mobilize all appropriate Microsoft resources (Sales, Technical Specialists, Solution Specialists, Consulting, Support, Product Groups, Marketing and Executives) to support customer needs, keeping Comtrade SI's long term interests in focus.
The MS Executive is responsible and accountable for also driving line of business applications toward our Microsoft platform. Development of formal case studies and press releases highlighting Microsoft-based solution delivery is expected wherever feasible.
Qualifications
The candidate must have an excellent understanding of the Microsoft competitive landscape within the customer's industry.
Deep understanding of the Microsoft key solution areas: modern workplace, business application, infrastructure, Data & AI.
Industry background and experience interfacing with the key lines of business to match solutions with business needs is desired.
The candidate must have an excellent understanding of the competitive landscape within the customer's industry. Industry background and experience interfacing with the key lines of business to match solutions with business needs is desired.
Excellent interpersonal, verbal and written communication, analytical and presentation skills are required.
Candidate must possess demonstrated decision making, problem solving, and negotiating skills.
Candidate must have a passion for managing and developing people in the team and for working across boundaries between groups (services, specialists, partners, etc).
Candidate should have excellent organization and collaboration skills and a passion for developing world class best practices within the team.
Candidate must be a strategic thinker and have proven excellence in strategic account planning and delivery.
Functional/Technical Competency requirements include: Leadership, Account Planning and Management, Business Acumen, Coaching the Sale, Competition, Influencing Executives, Business Decision Makers, IT Pros and Developers and Microsoft Products.
Desired Backgroun
8+ years of solution selling experience to large multi-national enterprise clients.
 Proven lidership skills. Sales/sales management background in IT Industry.
Proven consultative sales solution skills, including the ability to articulate a clear, concise return on investment value statement.
Ability to develop and execute a complex sales strategy across multiple stakeholders
Ability to Business & Technical Stakeholders
Strong track record and history of carrying and exceeding a sales quota.
Strong time management skills.
Ability to maintain a high level of productivity, manage multiple competing priorities, and work effectively under the pressure of time constraints in a fast-paced, complex, collaborative, and team-oriented environment.
Experience working and partnering with large System Integration firms.
Must be a self-starter, hunter, and a strong closer.
Ability to effectively communicate at all management levels (internally and with customers).