Open positions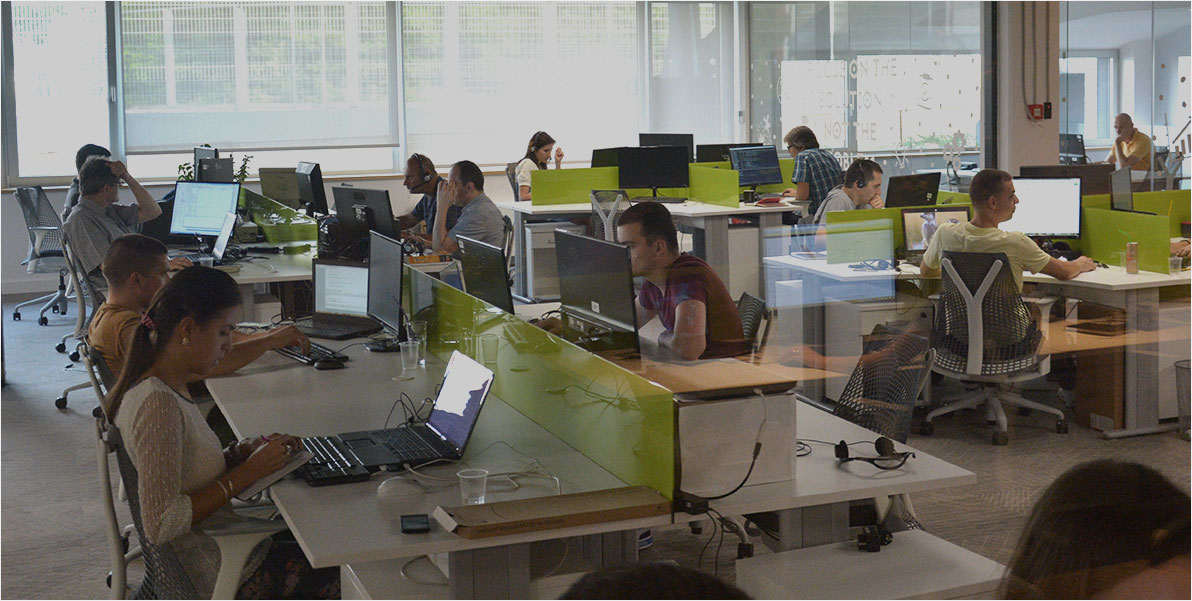 Posted |
October 26 2022
Locations |
Serbia,
Slovenia
.Net D365 Developer
Comtrade System Integration, founded in 2001. as part of Comtrade Group, specializes in cloud-based digital transformation and the design, development, integration and management of systems and applications.
Our domains of expertise include Cloud Services, Predictive Analytics, Digital Business Automation, Security, IoT, CRM, AI and more. Through partnerships with global vendors, including Microsoft, Oracle, IBM and Open Text, we offer premium IT products that accelerate digital innovation.
Our team comprises of 300+ IT experts who leverage their deep domain knowledge, top industry certifications and experience to help businesses optimize their IT resources and adopt digital technology faster and more effectively than their competitors.
Our growing company Comtrade System Integration is currently seeking for .NET D365 Developer to join our team in Adriatic.
If you are ready for a challenging IT career with focus on application development and technology implementation for business, you'll be part of the team working primarily for regional clients with strong focus on Microsoft products.
Microsoft Dynamics 365, Power Platform and Azure brand is among fastest growing business solution platforms in the world. This means that you will be able to develop skills that are high in demand. At the same time, you will be constantly exposed to new streams of cutting-edge technologies that are part of the portfolio. So, we are looking for an active learner!
RESPONSIBILITIES:
Upon completion of initial Microsoft Dynamics 365 (D365) learning path, you'll start work within an implementation team on design and implementation of Dynamics CRM technical solutions to our customers – from various segment of market (banking, insurance, utilities, retail etc…)
Your role will cover:
Design, code, test D365 application modules or related applications according to the technical specification;
Support the development of test scenarios/scripts and test execution ensuring the application or architecture meets agreed quality standards;
Close cooperation with client teams and follow up business requirements;
Continuous learning of the technology followed by Microsoft certification(s).
QUALIFICATIONS
Required Skills & Abilities:
1+ years .NET / C# programming experience;
Web application development practical experience (HTML, JavaScript, and CSS);
Flexible and adaptable regarding learning and understanding new technologies;
Fluent English.
Nice to have skills:
Hands on D365 development experience;
Practical experience with other Microsoft technologies (MS SQL, Power BI, SharePoint, Active Directory, SSRS, SSIS, etc.);
Practical experience with web JS frameworks (jQuery, Angular JS, TypeScript); Practical experience with Microsoft Azure (IaaS, PaaS).
Our offer:
A chance to work with an outstanding team of people;
A chance to influence a strategy of a recognized and innovative service provider in Adriatic region;
Great environment for personal and professional development;
Opportunities for additional professional training and certification;
Encouragement of innovation and questioning the status quo, sharing ideas and knowledge;
Parking;
Private health insurance;
Gym.
Benefits of using Microsoft Dynamics 365:
Work on fastest growing business application platform worldwide;
It is integrated with the Microsoft products you and your teams already love;
Implement business solution to solve problems;
The Low-code platform is easy to use and configure to your exact needs;
Work with consultant teams to create end-2-end solutions;
Develop your own apps on the platform or integrate the third-party apps you already use;
Offers a virtually endless range of integration capabilities, including complete feature sets as well as à la carte tools;
The cloud ecosystem allows users to connect to company systems from any device over the internet;
From finance to marketing, sales, meetings, and customer service, all business processes are fully integrated and work seamlessly together;
AI-powered workflow automation capabilities;
Access powerful analytics and business intelligence as data from all sources is consolidated into a single source of truth;
Fully scalable to your needs, whether you are growing or downsizing;
Since it's built on the Azure platform, Microsoft Dynamics 365 leverages the highest security standards and is fully compliant with GDPR and other data privacy legislation.