Open positions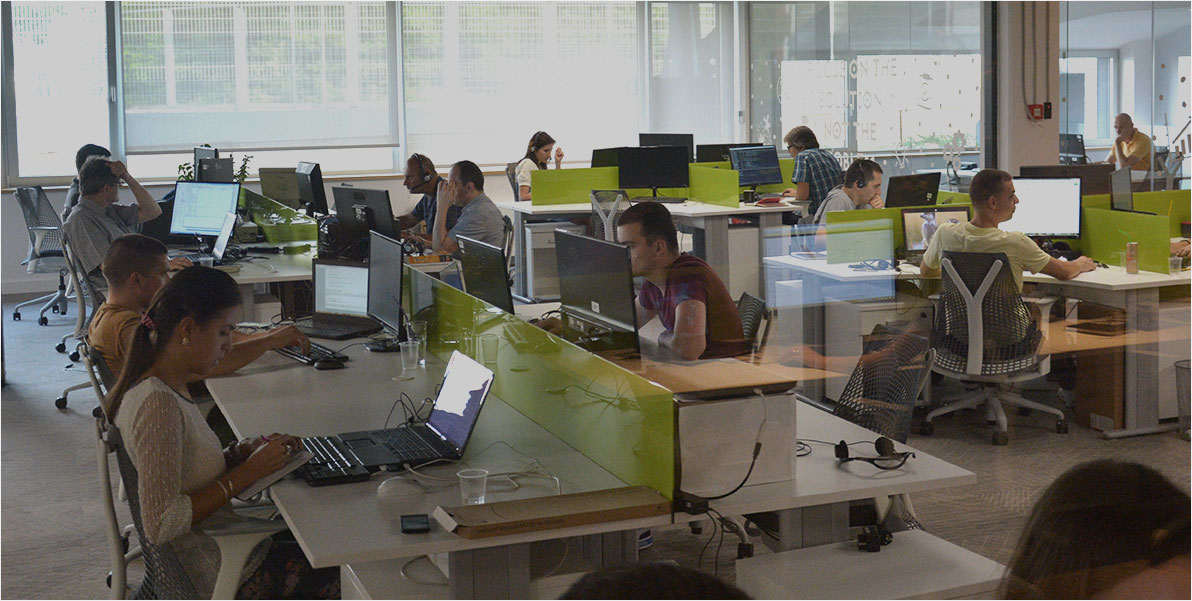 Posted |
October 24 2022
Locations |
Serbia
Project Manager
Comtrade System Integration, founded in 2001. as part of Comtrade Group, specializes in cloud-based digital transformation and the design, development, integration and management of systems and applications.
Our domains of expertise include Cloud Services, Predictive Analytics, Digital Business Automation, Security, IoT, CRM, AI and more. Through partnerships with global vendors, including Microsoft, Oracle, IBM and Open Text, we offer premium IT products that accelerate digital innovation.
Our team comprises of 400+ IT experts who leverage their deep domain knowledge, top industry certifications and experience to help businesses optimize their IT resources and adopt digital technology faster and more effectively than their competitors.
Our growing company Comtrade System Integration is currently seeking for Project Manager to join our team in Belgrade.
RESPONSIBILITIES:
Cooperates with Account Manager in presales process regarding project management and effort estimations;
Initiates project organization upon client's project approval;
Introduces project scope, deliverables, milestones, timeline and organization to all team members, external vendors and consultants;
Manages and controls project scope, milestones, costs, risks and quality;
Coordinates and monitors dedicated resources so that project deliverables are met within planned effort, time and quality;
Reports to client and all stakeholders project status;
Manages requests for project scope, time or cost change;
Controls external vendors and consultants deliverables;
Ensures completeness of project documentation;
Provides timely project closure.
COMPETENCIES:
3+ more years experience in IT project management;
Bachelor's Degree in Computer Science, Information Technology, Management or related field;
English language knowledge
Knowledge of local telco, public or banking & finance sector is desirable;
PERSONAL CHARACTERISTICS:
Excellent communication skills;
Organized person with good time management;
Proactive;
Problem solving;
Good interpersonal relations and team building;
Curious person willing to learn new things.
OUR OFFER:
A chance to work with an outstanding team of people;
A chance to influence a strategy of a recognized and innovative service provider in Adriatic region;
Great environment for personal and professional development;
Opportunities for additional professional training and certification;
Encouragement of innovation and questioning the status quo, sharing ideas and knowledge;
Parking;
Private health insurance;
Gym.