Open positions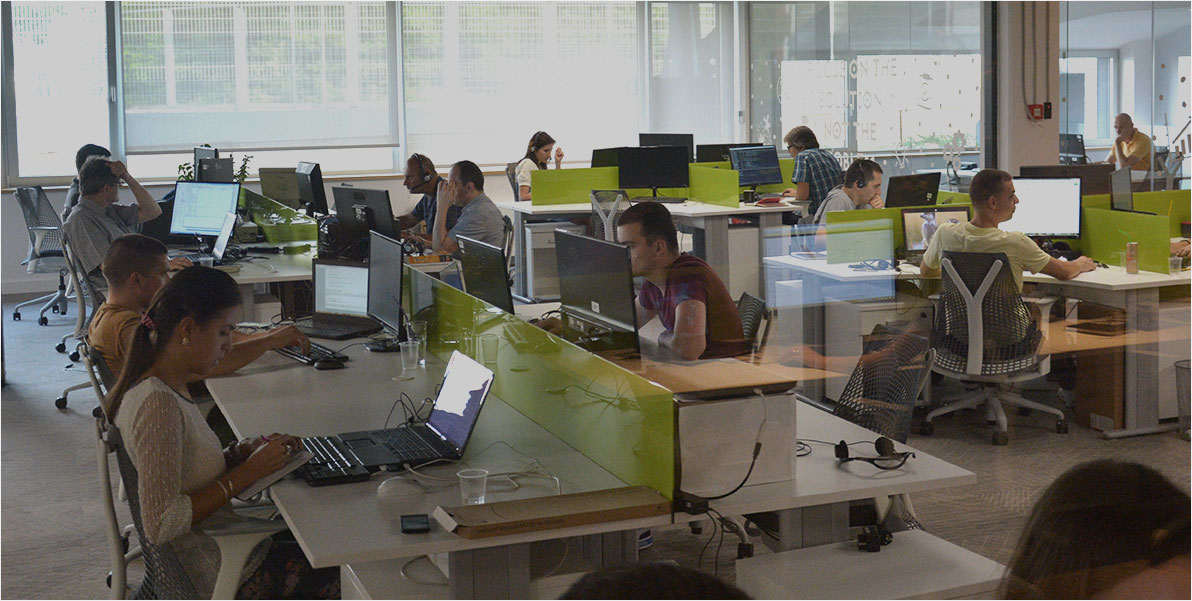 Posted |
September 26 2022
Locations |
Slovenia
Sales Manager
Comtrade System Integration was founded in 2001 as part of Comtrade Group, specialized in cloud-based digital transformation and the design, development, integration and management of systems and applications.
Our domains of expertise is focused around ICT Services and Security, Digital Process Automation, Analytics and AI. Through partnerships with global vendors, including Microsoft, Oracle and IBM, we offer premium IT products that accelerate digital innovation.
Our team comprises of 400+ IT experts who leverage their deep domain knowledge, top industry certifications and experience to help businesses optimize their IT resources and adopt digital technology faster and more effectively than their competitors.
Our growing company Comtrade System Integration is currently seeking for candidates interested in working as Sales Manager to join our offices in Ljubljana.
JOB DESCRIPTION:
Developing and executing a strategic plan to achieve sales targets and expand our customer base
Managing Sales team to achieve sales targets and set goals for each team member
Expansion of the client network, presenting CTSIA portfolio and negotiations with potential customers within assigned territory and accounts
Building and maintaining strong, long-lasting customer relationships
Effectively communicate the value proposition through proposals and presentations
Identifying new business opportunities and developing new partnerships with clients
Assurance of a sufficient number of sales opportunities to meet annual sales plans
Coordination and control of the offer production process
Monitoring the performance of clients' financial obligations
Development and positioning of CT SI brands
Cooperation in planning and monitoring the execution of marketing strategy and activities
Assuring the quality of the offer of solutions to potential buyers in accordance with their needs and expectations
Assuring optimal utilization of available resources in the solution sales phase
Maintenance of excellent knowledge of company products and services
Proactive solution suggestions in line with the client's business needs and development
Partnership with Project Management team in setting up and implementing projects
Helping in the creation of development policies and setting strategic guidelines in the Marketing and Sales field
Building an image of the company that is adapted to the customer and the way of selling in the IT era
Cooperation in drafting a plan for improving client satisfaction
Ensuring clear and transparent communication with clients in accordance with the prescribed rules and structure
REQUIREMENTS:
Experience in an executive-level position such as a Sales Manager or similar role preferably in the IT industry
Sales Expertise – ability to propose solutions, address client issues and objectives and see through their business to identify potential opportunities
Technical Expertise – advantage would be a certain knowledge level of a broad range technologies stack in the domain of ICT Infrastructure services (Microsoft infrastructure services, data centre, networking), CRM, data analytics, and automation (ESB, BPM, RPA).
Domain knowledge – knowing your target market and clients so as their challenges
Execution excellence – you will be engaged in multiple projects with dozens of stakeholders so Project Management skills come in really handy
OUR OFFER:
A chance to work with an outstanding team of people;
A chance to be a game changer and to influence a strategy of a recognized and innovative service provider in the Adriatic region;
Great environment for personal and professional development;
Opportunities for additional professional training and certification;
Encouragement of innovation and questioning the status quo, sharing ideas and knowledge.