Open positions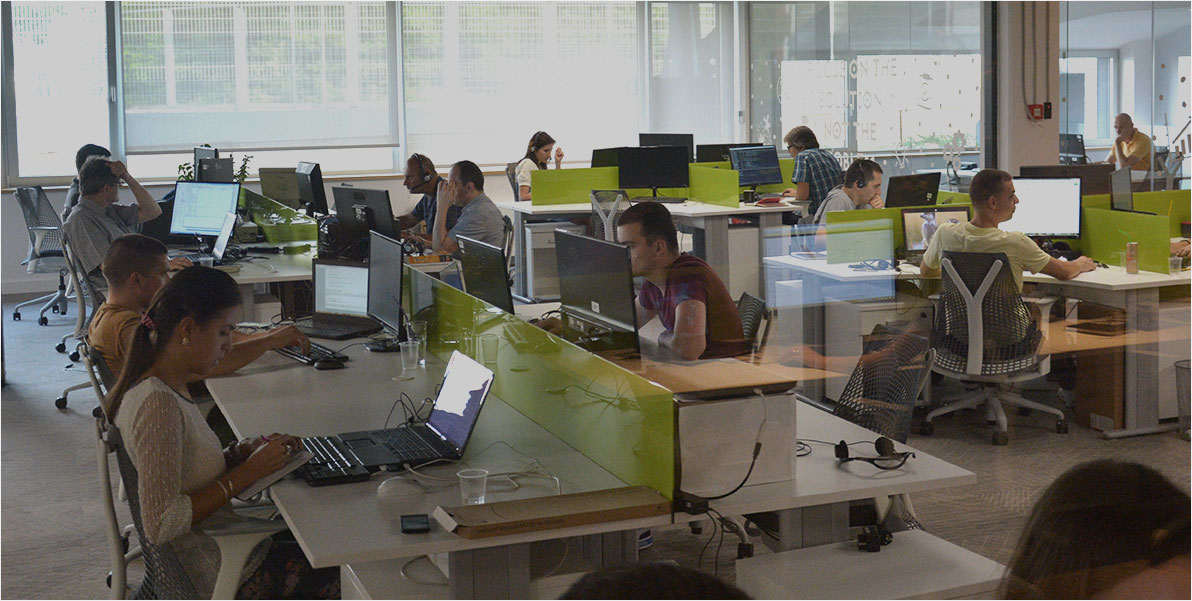 Posted |
July 06 2022
Locations |
Bosnia and Herzegovina,
Serbia
Senior Lead QA Engineer
Comtrade System Integration, founded in 2001. as part of Comtrade Group, specializes in cloud-based digital transformation and the design, development, integration and management of systems and applications.
Our domains of expertise include Cloud Services, Predictive Analytics, Digital Business Automation, Security, IoT, CRM, AI and more. Through partnerships with global vendors, including Microsoft, Oracle, IBM and Open Text, we offer premium IT products that accelerate digital innovation.
Our team comprises of 400+ IT experts who leverage their deep domain knowledge, top industry certifications and experience to help businesses optimize their IT resources and adopt digital technology faster and more effectively than their competitors.
Our growing company Comtrade System Integration is currently seeking a Senior Lead QA Engineer for a position based at our headquarters in Belgrade, Sarajevo. You would get an opportunity to take part in a complete lifecycle development of our products, from pre-sales activates, information system design, setting up the architecture, planning, implementation, integration, establishing customer support and finally system maintenance. We are engineers with a holistic approach to providing software solutions.
KEY RESPONSIBILITIES:
Responsible for initiating and ensuring the technical and delivery-facing leadership for all aspects of QA engineering at portfolio level;
Initiating test automation and test engineering practices, including aspects of "software development in test";
Creating detailed, comprehensive and well-structured test plans and test cases;
Estimating, prioritizing, planning and coordinating testing activities;
Designing, developing and executing automation scripts using open source, commercial, and/or proprietary tools;
Reviewing requirements, specifications and technical design documents to provide timely and meaningful feedback;
Performing thorough regression testing when bugs are resolved;
Liaise with internal teams to identify system requirements;
Investigate the causes of non-conforming software and train users to implement solutions;
Tracking quality assurance metrics, like defect densities and open defect counts;
Strong problem solving and troubleshooting skills and an ability to come up with creative solutions to impossible-to-solve problems;
Ability to deliver clean, tested and well-documented code;
Managing all work in a co-operative team environment, using a workflow.
YOU SHOULD HAVE:
BS in Computer Science, Software Engineering, MIS or Information Technology or equivalent combination of education and experience;
Strong Hands-on with UI Automation or Web Automation Testing;
Hands-on experiences in Automation Tools Like Selenium Webdrive and Webdriiver.io;
5+ years of on-the-job experience with enterprise-level software;
Pro-active in managing test dependencies, coordinating test coverage and execution;
Familiar with version control and experience working with a team using Git;
Demonstrated experience in test automation using one of the following program languages: Java, C#;
Excellent computer science fundamentals about data structures & algorithms, object-oriented design and design patterns;
Excited about working in a fast moving and agile company where we learn from our mistakes;
Defining and advising on test scope, approach, risks and assumptions across DevOps and agile testing;
Ability to work with all relevant parties (project, supplier technical teams, internal technical teams, service delivery, and so forth) to ensure an effective test service is maintained throughout the Agile delivery lifecycle;
Very good communication and presentation skills;
NICE TO HAVE:
Experience using test automation tools like Protractor, SoapUI, JMeter as well as backend testing;
Familiar with Testing Frameworks like JUnit, TestNG, Test Design Patterns like Page Object Model, Page Factory, Robot Framework;
WE OFFER YOU:
A chance to work with an outstanding team of people;
Great environment for personal and professional development;
Opportunities for additional professional training and certification, free language classes;
Stable and well organized working conditions with a multitude of different exciting projects to work on;
A dynamic environment within a technologically advanced organization;
Lots of benefits that support your private life: Child Time bonus, private health insurance, family day, sports and recreation facilities (in certain development centers);
Encouragement of innovation and questioning status quo, sharing ideas and knowledge.