Open positions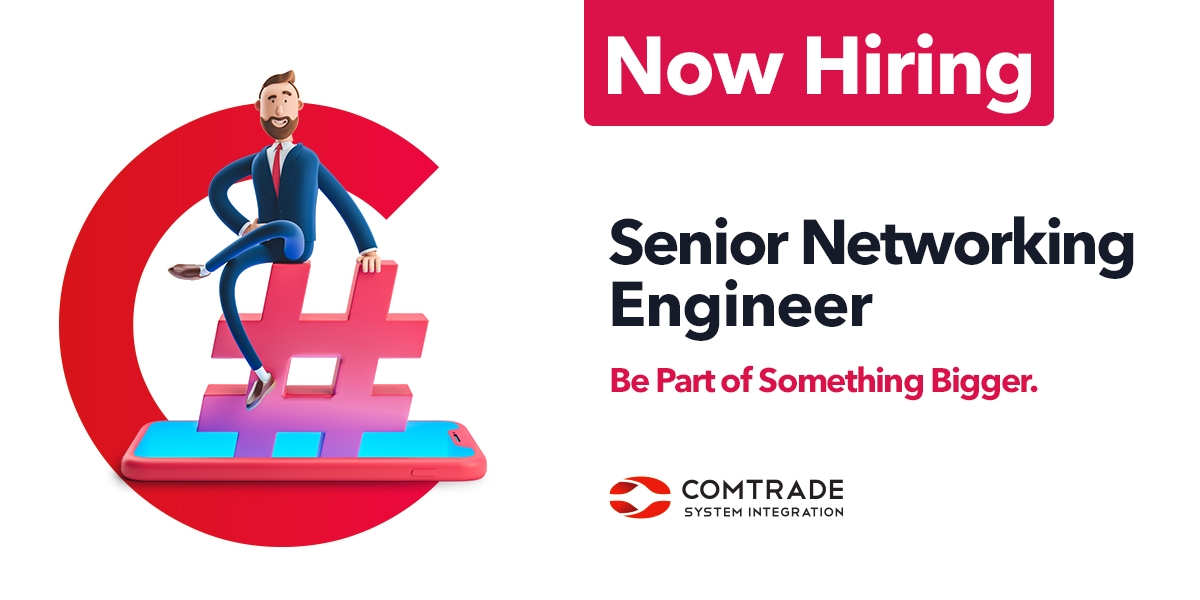 Posted |
June 16 2021
Locations |
Serbia
Senior Networking Engineer
Our growing company Comtrade System Integration is currently seeking an Senior Networking Engineer to join our team based at our headquarters in Belgrade. The ideal candidate has a strong background in Network Engineering who is familiar and has experience in wide range of networking R&S, DC and networking security technologies. Person in this position would be part of the team responsible for clients' networking infrastructure as well as public cloud network infrastructure.
Requirements:
Bsc. In Computing science, Engineering, of similar relevant field;
Min 5 years of experience in R&S, DC and security design and troubleshooting;
Having networking certifications but not mandatory such as CCNP, JNCIP, NSE4 or higher;
Layer 2 and Layer 3 switching and routing, experience with VRFs;
Experience with VLANs, STP, HSRP/VRRP, L2 security mechanisms;
Routing protocols such as BGP, OSPF, EIGRP, IS-IS;
Experience with NGFW integration, SSL decryption, different VPN solutions;
Having automation skills through automation tools will be considered as an advantage;
Experience with virtualization would be considered as an advantage;
English language proficiency and a high level of communication ability;
Ability to work in a team, good cooperation with colleagues;
Willingness to improve and learn about new, complex IT systems;
Category B driver's license.
What we expect:
Planning, development and implementation of wide range of networking solutions in the field for external clients' networking infrastructure;
Preparation of technical documentation – design and implementation;
Engagement on client's premises during various networking projects;
Technical customer support;
Cross-team communication in complex projects.
Our offer:
A chance to work with an outstanding team of people;
Competitive salary;
A chance to be part of all phases of software product development;
Great environment for personal and professional development;
Opportunities for additional professional training and certification;
Encouragement of innovation and questioning the status quo, sharing ideas and knowledge;
Parking;
Private health insurance;
Gym.