Open positions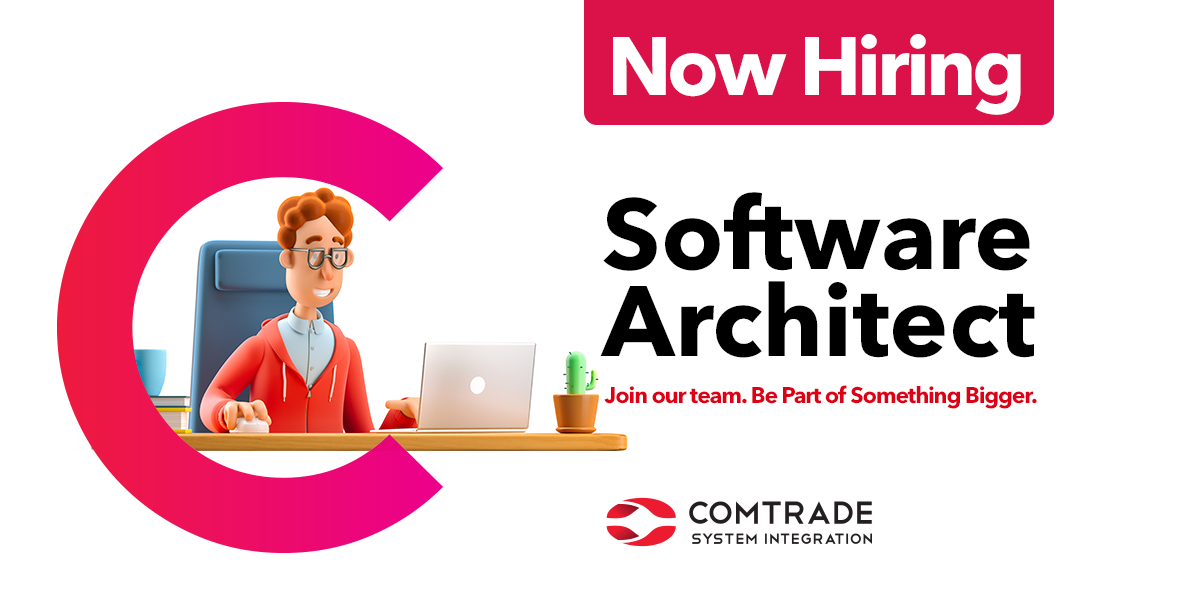 Posted |
March 17 2021
Locations |
Serbia
Software Architect
Our growing company Comtrade System Integration is currently seeking a Software architect for a position based at our headquarters in Belgrade.
Key responsibilities:
Produce high-level solution design that satisfies business needs. Working with business and technical stakeholders across different teams to provide the best-fitting solution. Ensure best design concepts, in terms of technology, security, infrastructure, data organization;
Monitor the developed solution to ensure it matches the desired architecture;
Select appropriate technologies;
Participating in any Proof of Concept projects required to thoroughly investigate architectural possibilities and strengthen arguments for their adoption;
Preparing specifications (IRD, etc.);
Providing support and being an escalation point for all technical teams;
Participate in making strategic decisions related to the technological direction of development;
Actively work with sales managers in the sales process.
Job requirements:
Excellent verbal and written communication and presentation skills in the English language;
Proving experience in defining software architecture. Experience in establishing scalable, reusable and high granular architecture with a clear separation between persistence, data access, business logic and presentation;
Excellent understanding of the design and architectural patterns, test automation and CI/CD, SOA, REST, messaging, relational and non-relational databases;
Experience in using DevOps development philosophy;
Experience in using Cloud platforms like Amazon, Google, Microsoft, IBM.
Other additional requirements:
Design or implementation of BI and DWH solutions;
Design or implementation of Integration projects using Oracle Service bus or IBM Integration Bus (App Connect) or Microsoft BizTalk;
Design or implementation of Document management and BPM solutions;
Design or implementation of large scale projects on Java or .Net technology;
Experience with dockers, container orchestration platforms (for example Kubernetes, OpenShift).
Our offer:
A chance to work with an outstanding team of people;
Competitive salary;
A chance to be a part of all phases of software product development;
Great environment for personal and professional development;
Opportunities for additional professional training and certification;
Encouragement of innovation and questioning the status quo, sharing ideas and knowledge;
Parking;
Private health insurance;
Gym.