Open positions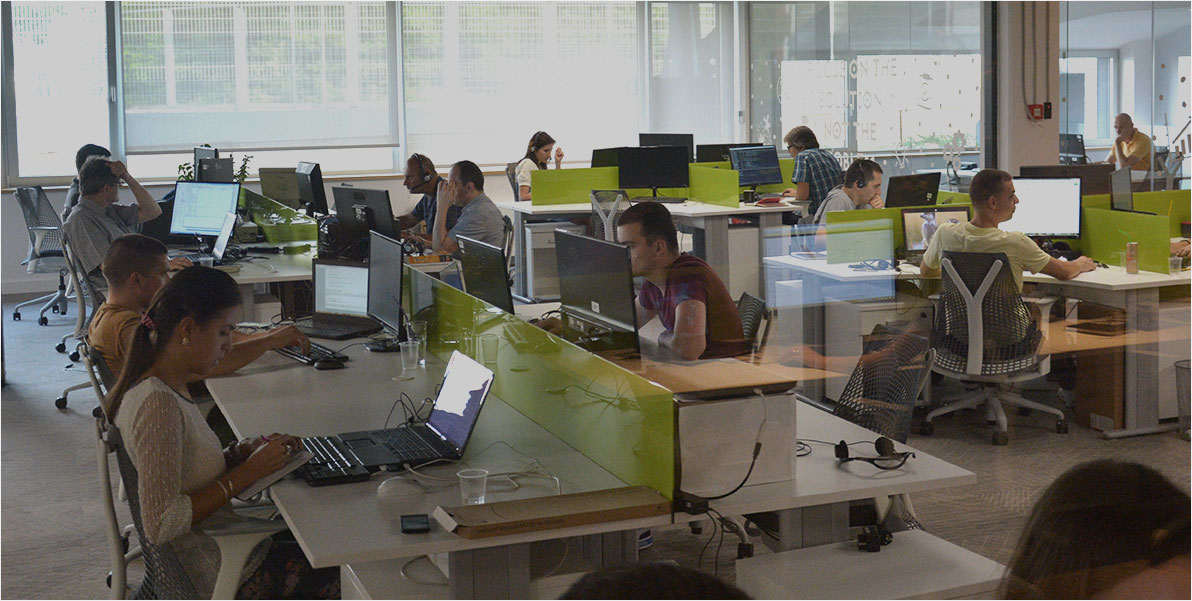 Posted |
May 13 2021
Locations |
Bosnia and Herzegovina,
Serbia,
Slovenia
TALENTED ENGINEERS
About the job
If you are looking for a company that is changing the tech-space through quality code, service, intuitive designs and a friendly environment, you are on the right page.
Who are we?
HYCU services is an affiliate of Comtrade group. With over 25 years of successful co-operation in the development of software services with tech giants worldwide, our reputation precedes us. We innovate with the latest technologies and are experts in the field of Data Protection & IT Security, DevOps Services, Analytics, Cloud Development and Virtualization.
Due to the extended need of our services, we are looking for great talents to fill diverse positions in our R&D and Q&A departments in Slovenia, Bosnia & Herzegovina and Serbia.
Who are you?
You are a software engineer/developer, who wants to join our cutting-edge development team as it evolves. You are someone who is comfortable with asking "why?" You are a divergent, forward-thinking individual who understands industry best practices and has experience with multiple coding languages. You are a team player, willing to learn, have a good sense of humor, possess strong analytical as well as technical skills and are able to communicate the logic behind technical decisions to non-tech stakeholders. You must be comfortable with working in an agile environment and have the ability to "take the wheel" when necessary.
Career Opportunities
If you fit the preceding description and have what it takes, review our list of opportunities below:
 Junior/Mid/Senior Software Engineers
 QA Engineers
 Test Automation Engineers
 DevOps Engineers
 Salesforce Engineers
Technologies and tools we use:
☑️ Java ☑️ .NET ☑️ C++ ☑️ PHP ☑️ Python ☑️ JavaScript
☑️ Salesforce ☑️ Jenkins ☑️ Selenium ☑️ Docker ☑️ Jira ☑️ Git
and more!
What to expect?
Joining our team grants you access to a number of benefits including:
✔️High-quality tools
✔️Competitive salary and bonuses
✔️Corny jokes
✔️A stimulating work environment
✔️Versatile projects
✔️Educational budget
✔️Paid language courses
✔️Possibility for career switch
✔️Business trips
✔️Subsidized recreation
✔️Flexible working hours
✔️Free power-ups
✔️Free Car and bike parking
✔️Working remotely