News
Article
Posted on
27 | 04 | 2018
Comtrade Digital Services opens new global headquarters in Dublin
Comtrade Digital Services, the leading provider of software engineering services and solutions, today announces that it has opened its new global headquarters in Sandyford, Dublin.
Comtrade Digital Services is part of the global Comtrade Solutions Group, which has its main base in Slovenia and has had a presence in Ireland since 2001. With over 1,500 staff spread across Europe and North America, Comtrade Digital Services helps organisations innovate faster and drive business growth utilising cutting-edge technologies and digitisation strategies.
In Ireland, Comtrade Digital Services provides software services and consultancy to a growing number of companies including industry leaders such as Ryanair.
The decision to move the global headquarters to Dublin is part of the organisation's plan to grow its Irish and international operations, with better access to target markets in the Ireland, UK and US, along with existing clients.
Comtrade Digital Services is also hoping to take advantage of the local talent, with an aim to expand the Irish team and achieve double-digit growth. The business is also committed to continuing its influence as a thought leader, with upcoming events including its annual Quest for Quality conference in Dublin, which brings together experts from across Europe to discuss quality assurance.
Speaking about the opening of the new global headquarters, Dejan Cusic, Business Director Ireland & UK of Comtrade Digital Services, said: "It is an important milestone for the company and an indication of the success we have enjoyed here in Ireland over the last 15 years. "Dublin is a city with unrivalled digital prowess and has become a technology hub for leaders in the field, as well as a location of great opportunity. We intend to continue our growth in Ireland, whilst innovating and collaborating with both existing and new customers."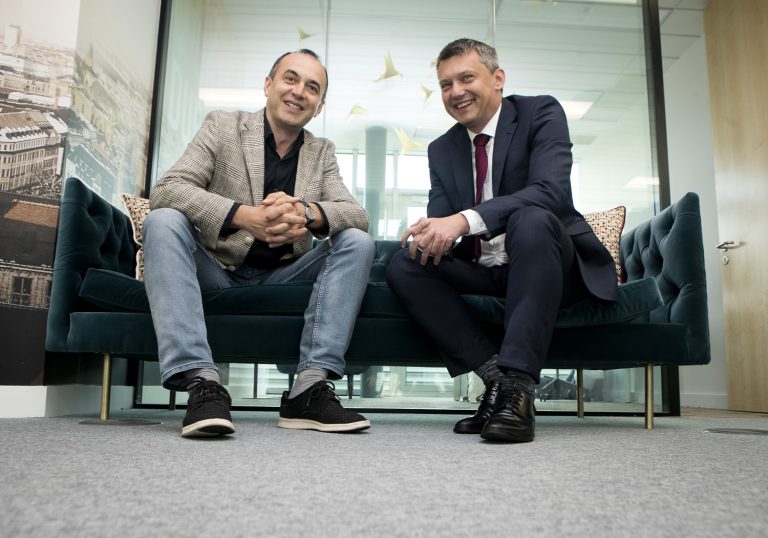 Viktor Kovacevic, Vice President and General Manager at Comtrade Digital Services, added: "Our vision at Comtrade Digital Services is to deliver true innovation and leverage emerging technologies to enable businesses to evolve and grow globally. "We are also committed to sharing our insights through different initiatives and events. Having our global headquarters in Ireland allows us to combine knowledge and experience gained from working across Europe, and utilise this to help clients thrive on a global level."
Martin Shanahan, CEO, IDA Ireland said: "Comtrade's decision to establish its new global headquarters here in Ireland is another welcome investment to our thriving ecosystem of software engineering companies. Ireland is now home to 16 of the top 20 global software engineering companies, demonstrating our proven track record in this area. An important part IDA Ireland's remit is to partner with high growth multinational companies to enable them to scale their business and add new functions."
Welcoming the announcement, Minister for Business, Enterprise and Innovation, Heather Humphreys TD said "I warmly welcome the news that Comtrade Digital Services will open their new global headquarters in Sandyford.  We already have a strong footprint of ICT companies in the Greater Dublin area and we are very keen to expand that by attracting a wider range of specialist IT companies.  We have the IT skills available to enable the company to grow and to embed their operations in Ireland.   This is another great vote of confidence for Ireland's technology sector and our ability to supply highly skilled workers."