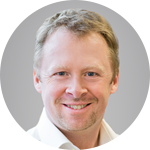 CHRISTOPHER
KEEN

Founder / Managing Partner of
Align Investment GMBH
Advisor for Comtrade Gaming and Digital Services
Christopher Keen spent 15 years of his professional career with the UniCredit Group where he served in a variety of roles. He was responsible for the Group's European Direct Equity Investment business, established and managed the Group's Private Equity Fund Investment activity and was a senior member of the Leveraged Finance Unit. His skills as a top decision maker result from his experience as a member of the steering committees for the bank, as well as a board member for 3 different portfolio investment companies. Prior to founding his own investment company in 2012, Mr. Keen held the title of Managing Director at UniCredit Bank AG based in Munich.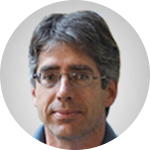 ALEXIS
LOPE-BELLO
CEO/COO
Comtrade Group
Alexis Lope-Bello has been involved in the IT industry since 1982. The same year, he started his first computer company. He participated in its IPO, and the company grew to become a Fortune 500. Mr. Lope-Bello is a founding member of Europe IT, created as a vehicle to do an MBO (management buy-out) in Scandinavia of the CHS subsidiaries and a founding member of eHouse, a Russian holding company and one of the largest Internet companies in the country. He has extensive experience in mergers and acquisitions in the Middle East, Eastern Europe and Asia.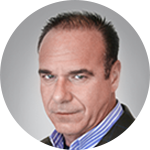 TERRY T.
CURTIS
CFO of
Comtrade Group
Terry T. Curtis is a C-level finance executive with a strong background in the IT industry and a diverse skillset that allows him to make impact in the areas of finance, strategic planning, company restructuring and acquisitions. He has proven his capacity as a business leader in a variety of roles that included operations management, IT sector, divisional GM responsibilities, as well as senior level financial positions. Over the course of his career, Mr. Curtis worked for top employers such as IAC Corp., Liberty Global Inc., Sumitomo Corp., HSE24.de and Timberland. Mr. Curtis joined Comtrade management team as the leader of the financial department in 2009.