Life is Good. At Comtrade.
Leading global companies choose Comtrade to bring revolutionary software to market and transform how business works. Why? It all starts with our people and the talent they bring to the company.
How do we attract such bright minds? By giving you exhilarating opportunities, encouraging you to be your best and helping you get there.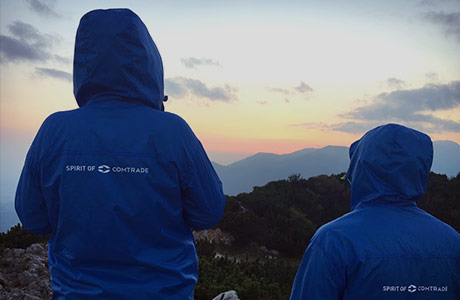 Entrepreneurial Spirit
We're a company of builders and innovators. We celebrate original thinking and people who work hard to move the needle. No sitting on the sidelines for our team. At Comtrade everyone takes ownership of the task at hand.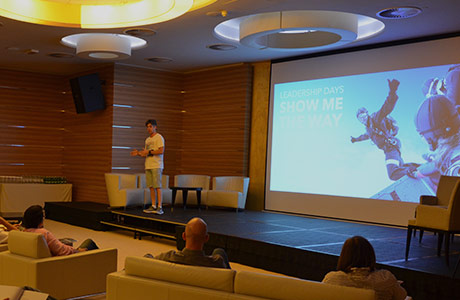 Learn from the Best
From our experts and thought leaders who are eager to mentor you, to the top-notch partners we collaborate with, there's greatness all around you. Learn by osmosis or find it out for yourself.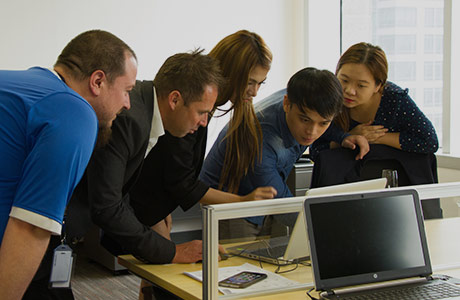 Vibrant, Diverse Community
With offices on virtually all continents, our teams span the globe. You get to travel and collaborate across borders with awe-inspiring people of all backgrounds, beliefs, ages and styles.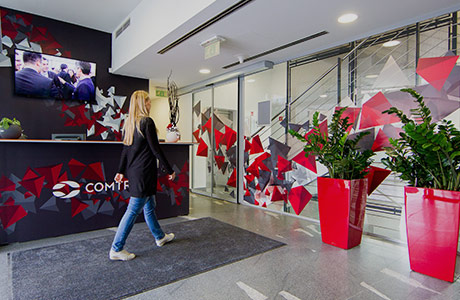 The Road Less Traveled
Rewarding careers aren't always a straight path. That's why we encourage employees to explore Comtrade' wide-ranging opportunities. With 16 companies in 12 countries, 10 development campuses and 7 technology centers, there's lots to discover.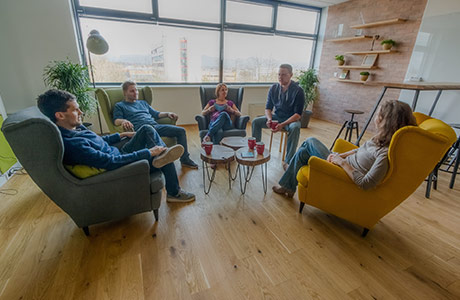 Every Voice Counts
Respect, trust and openness are part of our DNA. We believe everyone's voice must be heard, no matter the topic or your tenure. Lively, collaborative discussions are the rule in all our offices.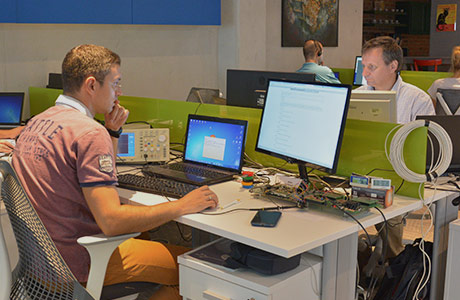 Engrossing Projects
We take on meaningful projects that make a massive difference in how people live and work. The satisfaction we get from seeing our software solutions used on a global scale is second to none.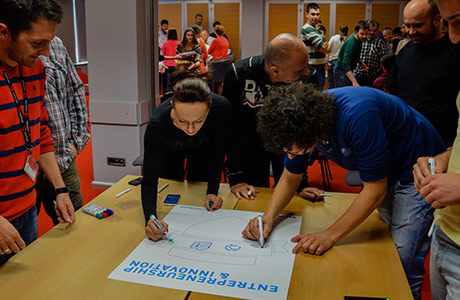 Ready for Anything
We keep titles, functions and responsibilities flexible so employees can learn and see things from all perspectives. We work in small, fluid and provisional teams. It makes work fun, and keeps us on our toes!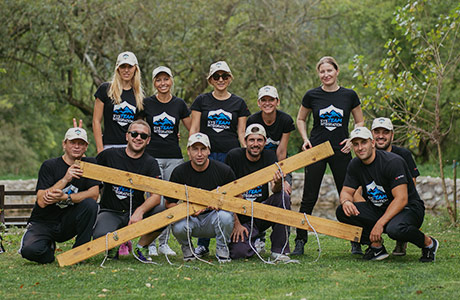 Letting Loose
We believe in balance. So we play as hard as we work, from hiking and surfing adventures, family fun days and nights on the town, to spur-of-the-moment get-togethers and parties that toast all sorts of accomplishments.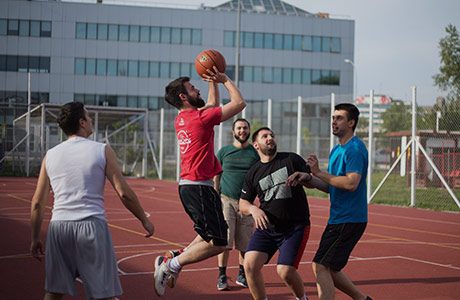 Awesome Benefits
Depending on location, you'll enjoy everything from in-house sports facilities and trainers, to flexible work hours, and shopping and travel discounts. Plus, of course, attractive compensation and medical coverage.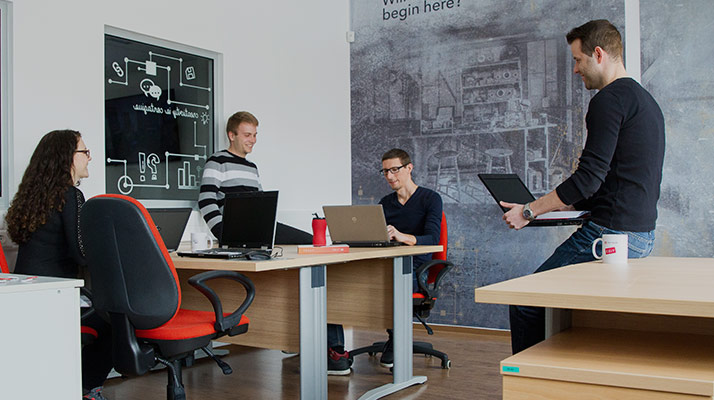 We Grow Great People
Education should never stop. At Comtrade, it never has and never will.
Whether you're starting your career or looking to write the next chapter, we're 100% invested in making sure you satisfy your curiosity, stretch your skills and reach your potential.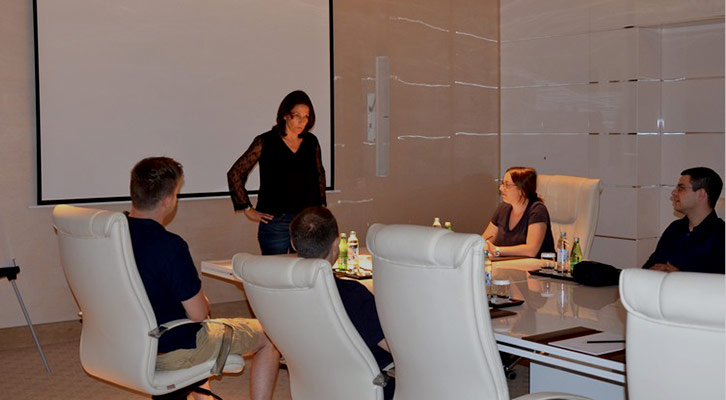 Expand Your Personal and Professional Mojo
By offering a wide range of trainings and lectures throughout the year, we help you develop critical soft skills that make for better leaders, managers and coworkers. You can even learn new languages so you can fluently collaborate with colleagues around the world.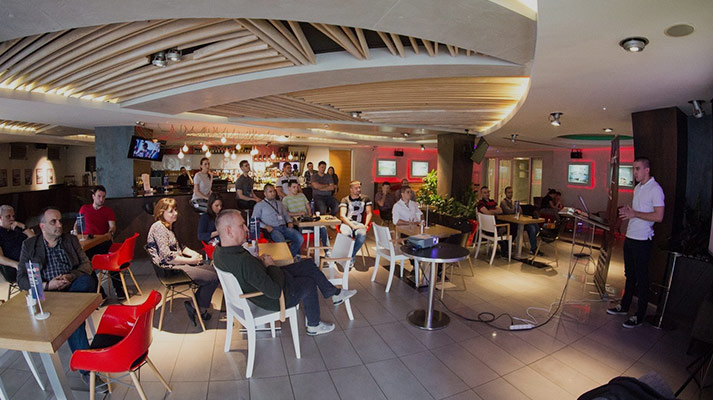 Enrich with Mind-Enhancing Experiences
From role-specific breakfasts and coffee talks, to intensive off-site leadership, technical and team-building workshops, and a slew of meet-ups, you'll brainstorm big ideas and learn about new trends and techniques, while having tons of fun.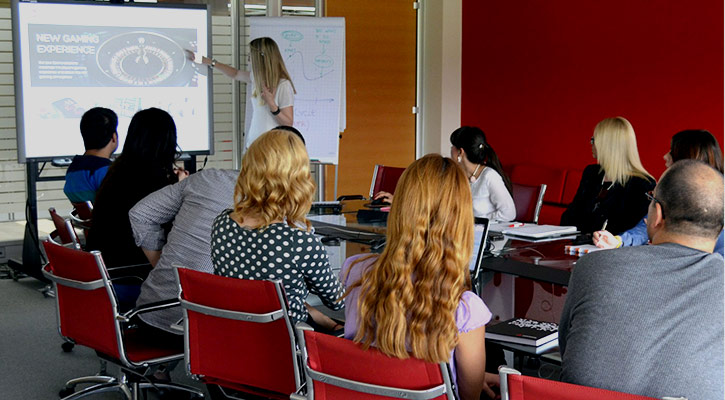 Get Certified to Stay on Top
Our partners expect us to be on the cutting edge of technology. We qualify and requalify you to make sure your credentials are ultra-strong. With about 100 licensing trainings every year, you can earn a variety of certificates for mastering the latest advances.
OUR PEOPLE ARE OUR BRAND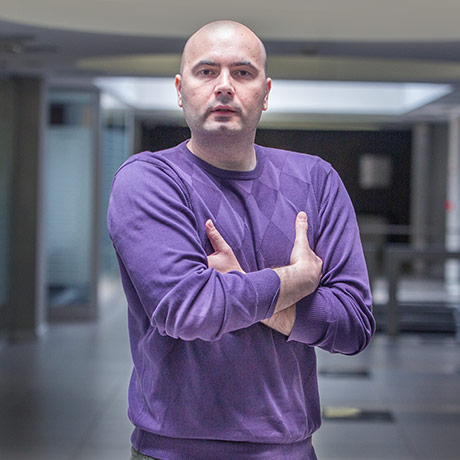 Jovan Mirovic
Lead Engineer
"I wake up excited to go to work! The energy at Comtrade is amazing. I love that I'm always learning something new and surrounded by ambitious, talented people who work as hard and care as much as I do."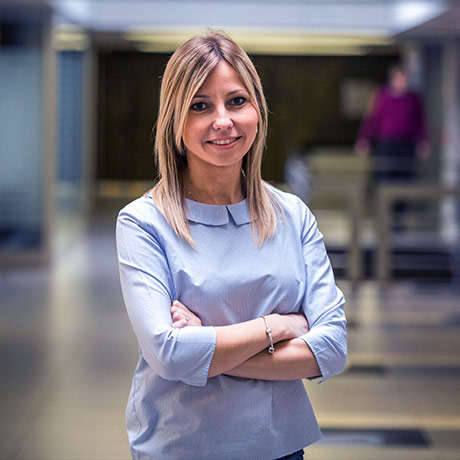 Ana Mandaric
Team Leader
"My colleagues are the best. They're more like family than co-workers. People are always willing to lend a hand, listen to opinions and share a laugh. I trust them implicitly."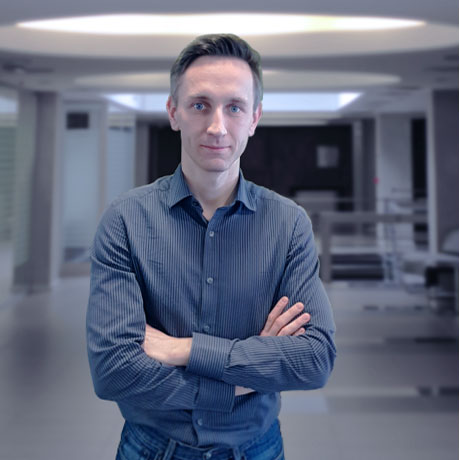 Joze Pfeifer
Project Manager
"I've had all sorts of jobs, but none as rewarding as Comtrade. It's obvious that employee education is a huge focus here. The technologies and skills I've learned have really progressed my career."