Not just another big group of techies;
we're techies with a TWIST
We must be doing something right to last this long (25+ years), and attract some of the brightest minds and top talent in the tech industry. We partner with leading global IT companies to bring exciting technology products to market and push the boundaries of innovation. Our corporate culture, based on shared values and beliefs, unites our people and represents the cornerstone of our success.
We do cool stuff:
apply the most effective methodologies (agile, scrum)
handle quite a few important projects
innovate and standardize things at the same time
support STEM education with a passion
We offer a cool workplace:
guarantee desirable benefits
keep adding fun perks
maintain pleasant surroundings
have fun in many different ways
Our people make us who we are. Each they, they collaborate with their colleagues to bring new ideas to life and help us make the impossible possible. We are committed to supporting their success and do our best to make Comtrade a place where they can grow in their role, embrace new experiences, pursue different career paths, develop their talent to achieve extraordinary things and become a better version of themselves each and every day.
We're always looking for new and alternative ways of doing things. That's why we seek to create a diverse workplace that reflects the cultural, individual and social differences of the modern world. Among our employees you'll find people of different backgrounds and ideas – all working together as one team towards the same goal.
At Comtrade, we believe in dialogue. Our philosophy is simple: build a culture of trust, respect and transparency. Our talented employees work in positive, close-knit environment where everyone's voice is welcome. We are open to new ideas, communicate openly, brainstorm regularly, support each other, work hard and have plenty of fun along the way.
Brand Comtrade
We need you to know this upfront. We devote much time and effort to improving ourselves, as individuals and as a team. It started by discovering what we do and how we do it the most often.
we are proud of the fact that we:
just don't get daunted
don't ever take the easy way out
never settle for less than is possible
never leave anything unfinished
Then we described it in terms everyone understands. We now share the same vision and work as one team: we respect, motivate and empower each other to accomplish common goals. This makes us stronger and more effective.
In our tech world, our M.O. is counterintuitive, as we:
involve employees at all levels in all our initiatives and projects
consider informal communication very important
think that face-to face communication is quintessential
encourage knowledge sharing among colleagues
We keep titles, functions and responsibilities flexible, to ensure we enjoy work variety and don't drop any balls in the process. Despite our size, we promote the feeling that we all belong to one large family. Yet we always work in small, flexible, fluid and provisional teams, which we form as needed. It makes work more fun, but also keeps us on our toes.
All of this helps us do great work with ease (it doesn't replace great work, it enhances it).

We have grown and thrived for a full quarter of a century. In technology, that's a long time. In our line of work, success comes through innovation and even the biggest of players are just one step away from becoming obsolete and forgotten. This is why we keep reinventing ourselves. So now you know our secret recipe. Be yourself, only better.
Alexis Lope-Bello
CEO/COO Comtrade Group
It doesn't go without saying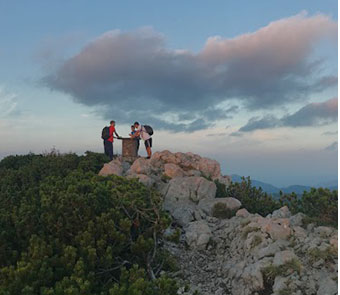 ---
The best hiking adventures in Ljubljana, Slovenia
If you work in Ljubljana, you can easily venture into the outdoors without leaving the city. Our people like to stay active and embark on night hiking adventures to explore stunning landscapes under the moonlight.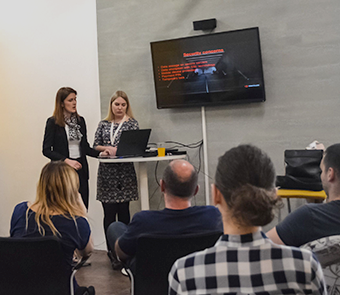 ---
The best meetups in Sarajevo, Bosnia and Herzegovina
Our colleagues in Sarajevo regularly organize tech meetups focused on different IT and business-related topics. The meetups bring together tech community members to discuss emerging technologies, hear from guest speakers, share knowledge and network.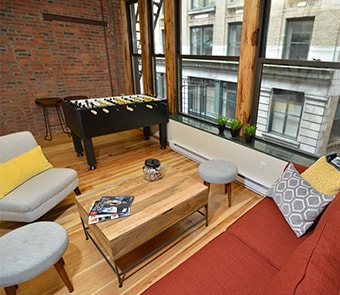 ---
The cosiest break room in Boston, USA
When you work hard, you ought to take a break to relax and recharge! Our employees have access to comfy break room space where they can unwind, have a chat with colleagues, exchange ideas and engage in activities designed to stimulate bonding and creativity.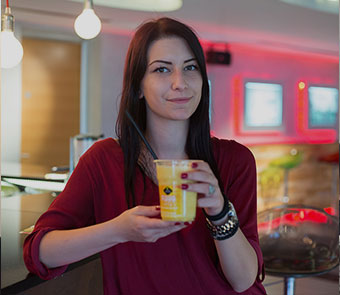 ---
The best pick-me-up smoothie in Belgrade, Serbia
At our Belgrade office, you can enjoy delicious smoothies packed with vitamins to keep you energized throughout the day.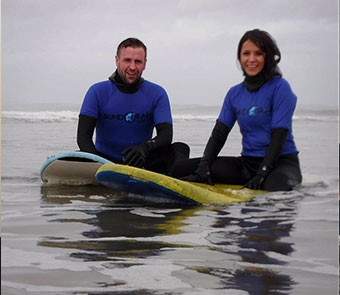 ---
The best surfers in Dublin, Ireland
Our employees in Dublin don't just surf the web, they also enjoy riding the waves!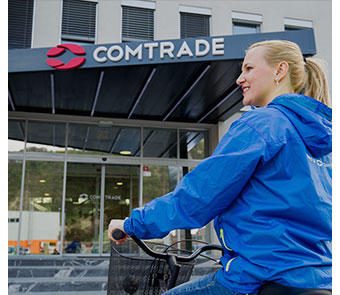 ---
The green initiative in Banja Luka, Bosnia and Herzegovina
Our colleagues in Banja Luka are actively encouraged to go green and cycle to work. We provide bicycle parking and incentives for employees to commute by bike, recognizing their commitment at office events.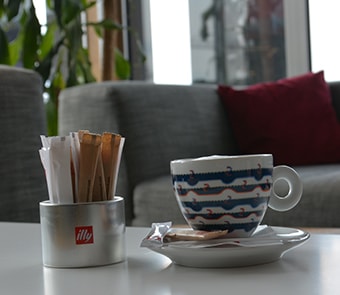 ---
The best cup of coffee in Kragujevac, Serbia
Connect with your team members and people from other departments over a cup of coffee (or tea). If you spend most of your working day sitting at a desk, taking a coffee break is a great way to take a breather, share stories and maybe even come up with new ideas.
---
The best brainstorming sessions in Maribor, Slovenia
At Comtrade, we still maintain a start-up mentality. Our technology center in Maribor boasts a corner known as "Start-up City" where employees can collaborate with each other in an informal setting to bring new ideas to life.