COMPANY DIRECTORS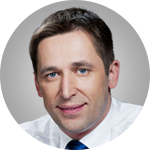 VESELIN
JEVROSIMOVIC
Chairman of the Board
of Comtrade Group
Owner and Chairman of the Board of Comtrade Group, founded in Serbia more than 25 years ago, Veselin Jevrosimovic now presides over a globally relevant cluster of IT companies, with several thousand employees, most of them software engineers.
He has steadily grown a one-time IT services provider into a world-leading source of data backup & recovery tools, custom-made digital transformation solutions and a data processing powerhouse, which serves clients such as Citrix, Ryanair, Viber and CERN. Under his leadership, Comtrade - the most successful IT company in Southeast Europe - continues to grow and now has offices in the East and West Coast of the USA, the Philippines, in Dubai, as well as across West and Central Europe.
In his early career, Mr. Jevrosimovic was a partner in CHS Electronics, a leading international distributor of computer hardware and software, active in 50+ countries worldwide at the time. With Comtrade a member of the World Economic Forum as a Global Growth Company, Mr. Jevrosimovic participates in WEF meetings worldwide and continues to link East and West, sharing knowledge.
Mr. Jevrosimovic is also known as a philanthropist, especially for his open education initiatives. He holds a Bachelor Degree in Management from the University of Florida and an IT Engineering degree from Information Technology School in Belgrade.
Once a member of the national track & field team, he now chairs the Athletics Association of Serbia. During his mandate, several track and field facilities have been renovated across the country and a state-of-the-art indoor track venue was built in the capital, Belgrade.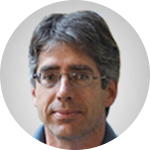 ALEXIS
LOPE-BELLO
CEO/COO
Comtrade Group
Alexis Lope-Bello has been involved in the IT industry since 1982. The same year, he started his first computer company. He participated in its IPO, and the company grew to become a Fortune 500. Mr. Lope-Bello is a founding member of Europe IT, created as a vehicle to do an MBO (management buy-out) in Scandinavia of the CHS subsidiaries and a founding member of eHouse, a Russian holding company and one of the largest Internet companies in the country. He has extensive experience in mergers and acquisitions in the Middle East, Eastern Europe and Asia.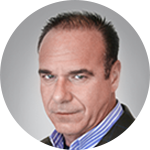 TERRY
T. CURTIS
CFO
Comtrade Group
Terry Curtis is a C-Level finance executive with a diverse skillset and industry knowledge complemented by his operations and IT experience. Throughout his career, he has gained extensive experience in company restructuring, start-ups, acquisitions and high growth environments.
Mr. Curtis' core competencies lie in strategic and financial planning, reporting and control, all strengthened through his broader responsibilities including operations, IT and divisional GM roles. As a finance executive, he successfully oversaw M&A activity in emerging markets, as well as Western Europe and Asia CFO roles. These included a $1 billion Japanese JV of IAC Corp, Liberty Global Inc. & Sumitomo Corp., HSE24.de, a $400 million subsidiary of IAC/HSN Corp., as well as Sr. VP Finance Home Shopping Network – Int'l.
He also held several high-level roles while at Timberland, including Sr. VP, Strategy and Sr. Director, Internal Audit. Mr. Curtis holds an MBA from Boston University and a BSBA in Finance/Economics from Suffolk University.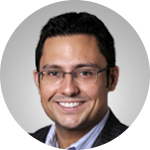 SIMON
TAYLOR
CEO, HYCU
CSO, Comtrade
Simon Taylor is CEO at HYCU where he is responsible for the overall vision, strategy and execution of products, product development services and technology roadmap. Mr. Taylor has over 15 years of experience in the fields of product marketing, go-to-market strategy development and channel sales management. He also serves on the board of both, College Bound Dorchester and The Cambridge School of Weston.
An MBA graduate, he has worked with leading companies such as Forrester Research, Putnam Investments and Omgeo. Mr. Taylor received his MBA in International Business from IE Business School and his undergraduate degree from Northeastern University where he graduated with a B.S. in Operations Technology. He has held both Series 6 and 63 licenses and is the author of John's Book, a full-length novel published in 2004.
EXECUTIVES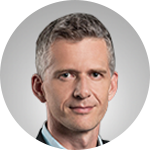 ALES
GORNJEC
Vice President
and General Manager
Comtrade Gaming
Ales Gornjec joined Comtrade (Hermes Softlab at the time) in 1996 as a software developer and project manager. In 2001, he founded a gaming unit within the company. Under his leadership, the unit has grown to 150 engineers working for leading operators and vendors within the gaming industry.
In 2013, Mr. Gornjec was appointed General Manager of Comtrade Gaming, a newly formed strategic division inside Comtrade Group with the goal to drive further growth and expansion.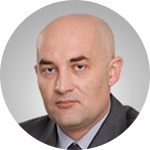 Goran
Garevski
Vice President
Engineering at HYCU
Goran Garevski joined Comtrade Group in 1993, reaching the highest technical level in 2001. From 2002 to 2004, he was CTO of StorScape (storage resource management startup). Following that he has held various business development and management roles within Comtrade, including his current role leading the Comtrade storage and data management division.
Mr. Garevski is a storage and data management industry executive with a unique combination of deep market understanding and comprehensive technology insight. Over the last 20 years, he has led and contributed to numerous breakthrough projects that have influenced the storage industry. Mr. Garevski has extensive experience in data protection, virtualization and cloud storage. He holds a BSc in Computer Science from the University of Ljubljana.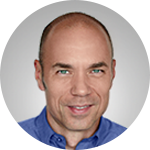 Ljubomir
Ristic
Chief Marketing Officer
Comtrade Group
Ljubomir Ristic joined Comtrade in 1997. During his career, he helped build the Comtrade brand and steered the image of the Group towards an innovative IT company. Prior to Comtrade, he worked in several advertising agencies, even winning Epica Grand Prix as Art Director. Mr. Ristic graduated from the Faculty of Architecture at the University of Belgrade. He is a member of several business associations and a passionate tennis player.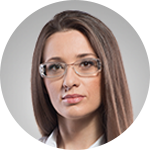 Tanja
Peric
Chief People Officer
at Comtrade Group
Tanja Peric has over fifteen years of experience in human resources and change management. She joined Comtrade in 2009 and is currently responsible for all aspects of Human Resources including recruitment, benefit and compensation management, as well as working with Comtrade's executive team on corporate organization and business strategy. During her tenure she has reengineered human resources to be better aligned with the needs of Comtrade's business and employees, allowing HR to become a strategic partner to each area of Comtrade's business.
She has also played an important role in facilitating the integration of newly acquired companies into Comtrade Group. Prior to Comtrade, Ms. Peric held key human resources positions at a global wholesale company and at a leading supplier of consumer goods. Ms. Peric holds a Master's degree in Geography, an MBA from Cotrugli Business School and an undergraduate degree in Computer Science from the University of Novi Sad.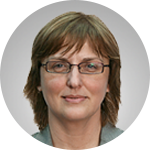 GORDANA
SIMIC
Chief Legal Officer
Comtrade Group
Gordana Simic occupies the role of Chief Legal Officer at Comtrade Group. During her career at Comtrade, she managed the most challenging company assignments such as reorganization of the company, partnership with UniCredit and acquisition of Hermes SoftLab.
Prior to joining Comtrade Group in 2004, Ms. Simic worked in various industries within legal, managerial, tax and export-import areas. She is a graduate of the Faculty of Law of Belgrade University and holds a Master's degree in foreign trade contracts.