News
Article
Posted on
27 | 06 | 2023
COMTRADE WON PRESTIGIOUS AWARD FOR SOCIAL RESPONSIBILITY IN BUSINESS
We have won the prestigious "Đorđe Vajfert" award for social responsibility in business, presented by the Chamber of Commerce and Industry of Serbia. This exceptional award recognizes our commitment and dedication in the field of social responsibility.
Our company has always been devoted to nurturing a work culture that exceeds expectations. That's why we prioritize the satisfaction and well-being of our employees. Through various support programs, continuous education, and promoting a work-life balance, we create an inspiring and supportive work environment.
Furthermore, we are deeply committed to preserving our environment. We have implemented numerous initiatives to reduce our carbon footprint, promote recycling, and save energy. We believe that our responsibility to the planet is inseparable from our business success.
However, our commitment extends beyond internal initiatives. We are aware that our strength lies in integration with the local community. We continuously support local projects, sponsor events, and provide support for education and employment opportunities in our surroundings. In this way, we aim to make a sustainable and positive impact on the community that surrounds us.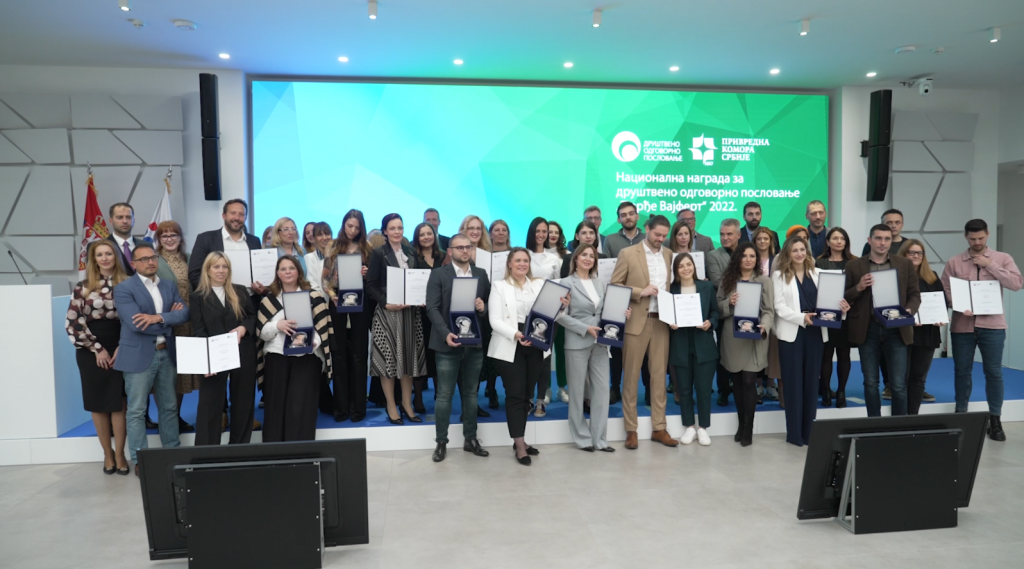 This prestigious "Đorđe Vajfert" award is a result of our team's hard work and the dedication of all our employees. We will continue to grow, learn, and strive for an even greater impact in the field of social responsibility in business.