News
Article
Posted on
18 | 09 | 2012
ComTrade's New Software Development Center, the Largest in the Region, Opened in Ljubljana
Leading international provider of software solutions ComTrade Group organized a gala reception today to celebrate the opening of its new corporate office space located in the Fenix business center in Ljubljana. The event attracted a number of high-profile guests from the economic, political and diplomatic circles, as well as a selection of ComTrade's business partners, employees and other visitors.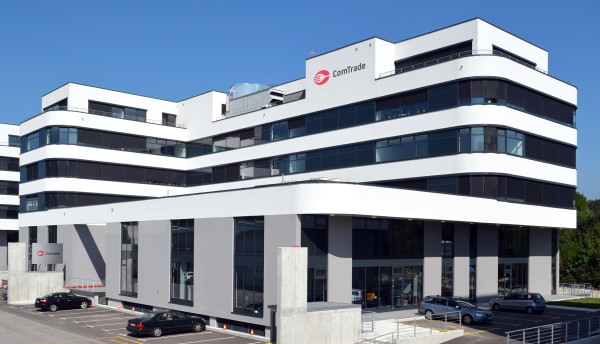 Speaking about the unveiling of the new premises, ComTrade Group President highlighted the importance of the business units situated in Slovenia for the overall strategy of the mother company: "Slovenia always played an essential role in development of Group's capacities in the field of software solutions. We look to the future with a great deal of optimism and we will continue to provide work for numerous IT professionals throughout the region. We also intend to retain the reputation of a company known for its high-quality smart IT solutions, the reputation built through 20 years of close cooperation with international partners such as HP, Bally, Itron, Simobile, Telekom Austria Group, Citrix and others. We created the largest "cloud" infrastructure in the region, with more than 1000 virtual servers. Thus, we are happy to welcome our clients in our new home: modern, energy-efficient and above all representative of our company values", concluded Mr. Jevrosimović.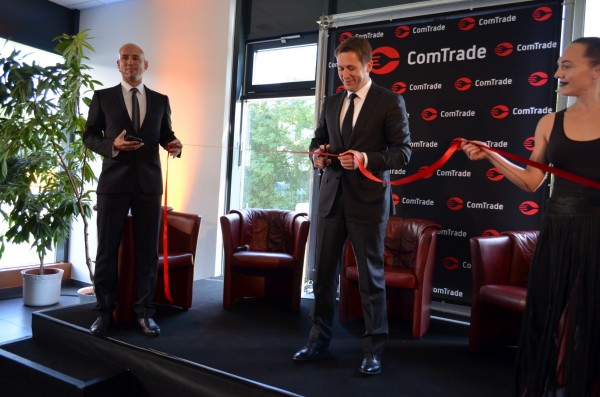 Similar topics were discussed during the round table "The development, trends and visions of the IT market" attended by ComTrade international director Gregor Smrekar and ComTrade Slovenia business director Matej Šoštarić along with special guests Samo Hribar Milič, a president of Slovenian Chamber of Commerce and Iztok Klančik, manager of HP Slovenia. The conversation revolved around international cooperation and partnerships with local vendors and clients. Gregor Smrekar said, among other key points, that ComTrade is the largest exporter of software in Slovenia with total value of exports reaching half a billion US dollars.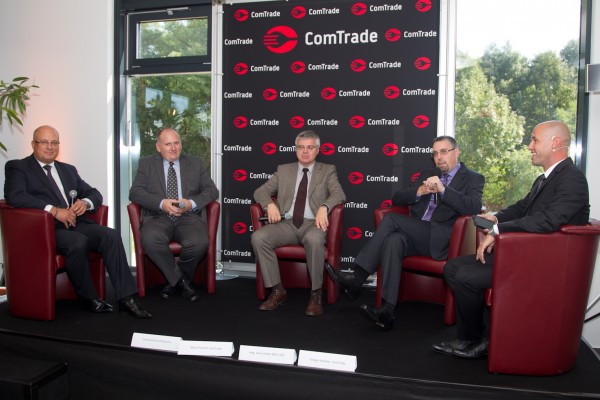 The investment into new premises confirms that Slovenia is a very important link in ComTrade's international chain of strategic development. With development centers in Slovenia, Serbia and Bosnia and Herzegovina, as well as sales offices in USA, Great Britain, Germany, Ireland, Switzerland and Austria, ComTrade Group is one of the most recognized IT companies in the region, employing top local professionals in the field of IT solutions.