News
Article
Posted on
08 | 11 | 2013
Intel's Vice President John Davies visits Comtrade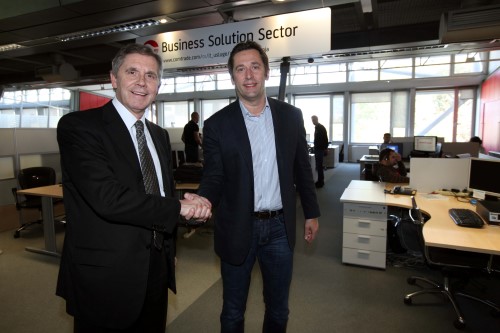 Long-standing cooperation between Intel and Comtrade has been taken to another level today, after the official visit of Vice President of Sales and Marketing and General Manager of the World Ahead Program John Davies opened the door for even deeper mutual collaboration in the near future. In addition to promotion of IT in the education sector, Mr. Davies was here to discuss another topic – production of Serbian-made smartphones and tablets based on Intel technology.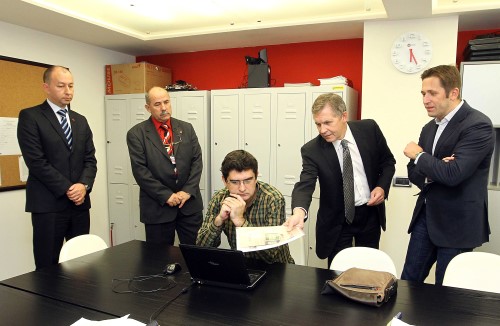 Despite the fact that his visit to Serbia included several high-level meetings with representatives of state institutions, Mr. Davies still cleared enough time on his schedule to take a tour around our company and learn more about the specifics of our business system. The tour included stops at the ITS and ITHS school facilities where he had a chance to see how ComTrade invests in the future, as well as a demonstration of our automated assembly line that could be used as a base for future production efforts. He met with Comtrade's President Veselin Jevrosimović and expressed his excitement about the new project that his company intends to realize with Comtrade's help, while also mentioning how much he likes Belgrade, especially its positive atmosphere and smiling people.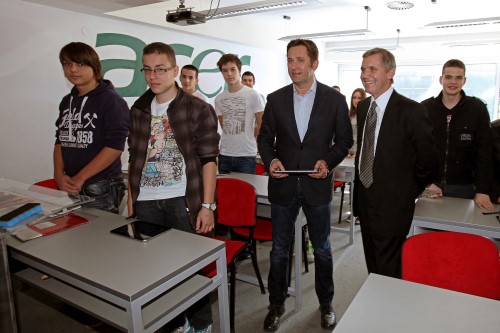 "All parents around the world want their children to have the best jobs possible and the best paying jobs of the future will be IT-related" Mr. John Davies remarked while examining Comtrade's capacities, adding that work with teachers on adoption of advanced software learning tools has to be a priority in the next period. "Unquenchable thirst for knowledge displayed by young people is the driving force that helps me to sustain very dynamic rhythm of work that I have imposed on myself", explained Mr. Davies during the Q&A session with students.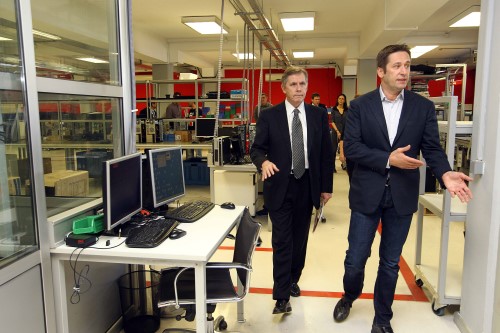 John Davies was born in London, where he acquired his bachelor degree in chemistry and PhD in physics. His career with Intel started more than 30 years ago and included time spent in the fields of engineering and marketing before he became Intel's GM for Asia-Pacific region in the late 1990's. He won several accolades for his work, including awards from Intel for penetration of the automotive industry (1986) and introduction of Intel architecture to the Japanese market (1992), as well as the Bravo Business Award from the Latin Trade magazine.