News
Article
Posted on
15 | 08 | 2014
The next generation of IT professionals shows off their talents at EdIT 2014
In July, 80 aspiring IT professionals were selected from 550 applicants to attend Comtrade EdIT Summer School 2014 in six locations in three countries – Serbia, Slovenia and Bosnia and Herzegovina. These future software developers and IT professionals have taken the challenge to spend two weeks of their summer vacation at Comtrade's Education for Innovative Thinkers Summer School. During this time, participants got the opportunity to develop their skills through hands-on work, and prepare themselves for the career challenges that await them.
EdIT participants developed the following five projects:
Smart Water Consumption, Ljubljana. Participants used Comtrade's premises in Ljubljana as a concrete example to build a system that monitors water consumption and helps to build awareness to lower water consumption.
Bingo Game Development, Maribor. EdIT team in Maribor developed Multiplayer Bingo that enables players to register, login, upload funds and use a chat function.
NFC Technology in Mobile Applications, Sarajevo. Participants from Sarajevo worked on three separate applications (desktop, tablet and smartphone) to demonstrate the process of gathering and using loyalty points.
The first week of EdIT school flew by quickly. It was amazing to see what a team of young people can deliver in two weeks. On the final day, each team presented their project to Comtrade employees in Belgrade, Banja Luka, Kragujevac, Ljubljana, and Maribor.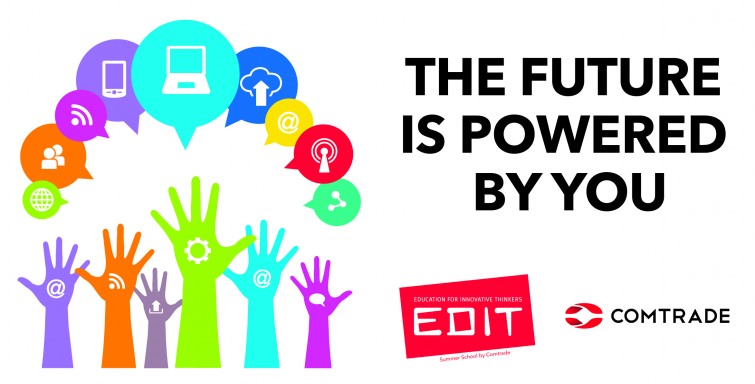 For many IT students, participation in EdIT presents a major career milestone, which provides valuable knowledge and experience they will surely use in their future professional life. The most successful participants are often employed at Comtrade.
2014 EdIT is over, but preparations are ahead for EdIT 2015 that will last from July 6th to July 17th in five locations and from July 20th to July 31st in Belgrade. Get more info, ask us at edit@comtrade.com or follow us on EdIT Facebook.
Visit our photo gallery from EdIT 2014