Open positions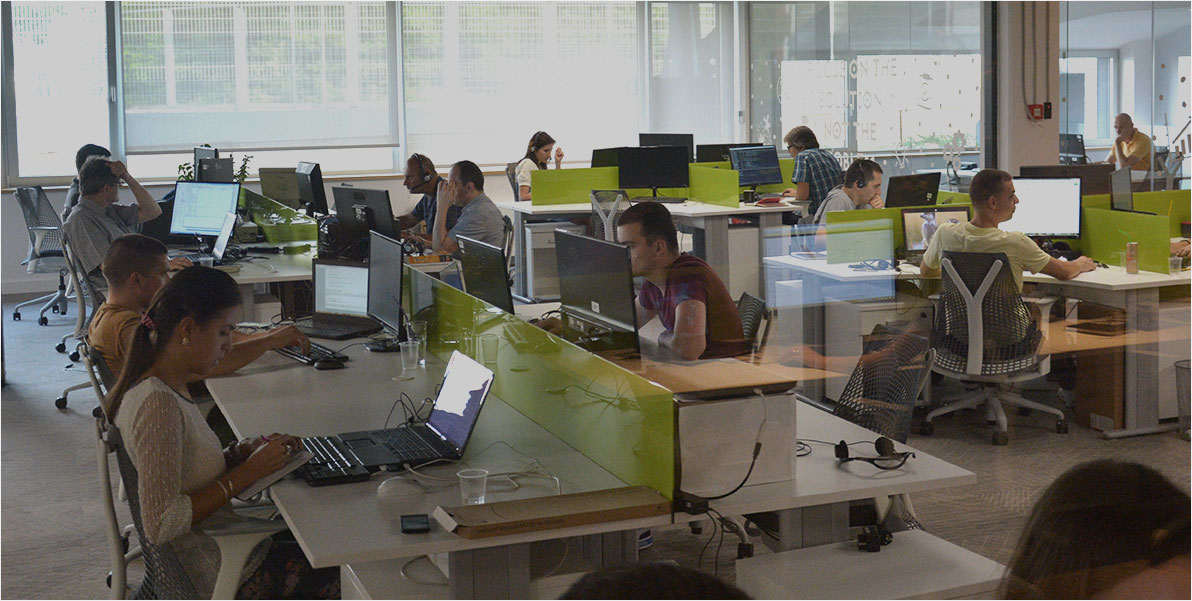 Posted |
November 07 2023
Locations |
Bosnia and Herzegovina
Technical Consultant – Dynamics 365 and Power Platform
Comtrade System Integration, founded in 2001. as part of Comtrade Group, specializes in cloud-based digital transformation and the design, development, integration and management of systems and applications.
Our domains of expertise include Cloud Services, Data Analytics, Digital Business Automation, Security, CRM, AI and more. Through partnerships with Microsoft, we offer premium IT products and services that accelerate digital innovation on Cloud services and hybrid environments.
Our team comprises of 400+ IT experts who leverage their deep domain knowledge, top industry certifications and experience to help businesses optimize their IT resources and adopt digital technology faster and more effectively than their competitors.
Our growing company Comtrade System Integration is currently seeking for a Microsoft Dynamics 365 and Power Platform Technical Consultant typically focuses on assessing business requirements and implementing technical solutions within Microsoft's suite of business applications. This role often involves working with Dynamics 365 applications, PowerApps, Power BI, and Power Automate to customize, integrate, and extend the capabilities to meet business needs.
About the job
The Dynamics 365 and Power Platform Technical Consultant will serve as a key technical resource in the deployment, customization, and integration of Microsoft Dynamics 365 and Power Platform solutions. This role requires a deep understanding of business processes and a passion for leveraging technology to solve complex business challenges. The successful candidate will work closely with stakeholders to design, develop, and maintain scalable and efficient solutions.
If you have proven development and technical skills and want to expand to fast growing Cloud technologies applied to solve business needs, this job is right for you.
Location: Sarajevo.
Key responsibilities
Engage with business stakeholders to understand their requirements and translate them into technical specifications.
Design, develop, and implement solutions using Dynamics 365, PowerApps, Power BI, and Power Automate.
Customize and configure Dynamics 365 Customer Engagement modules such as Sales, Customer Service, Marketing, and Customer Insights according to the client's requirements.
Integrate Dynamics 365 with other systems using common data service, APIs, or data connectors.
Conduct data migration activities, ensuring data integrity and accuracy.
Develop workflows, plug-ins, and custom extensions for Dynamics 365 and Power Platform applications.
Provide technical support and guidance to end-users, including troubleshooting issues and implementing fixes.
Lead or participate in the development of technical documentation, including system designs, deployment plans, and best practices.
Stay updated with the latest updates and features in Dynamics 365 and Power Platform.
Qualifications
Bachelor's degree in computer science, Information Technology, or related field.
Proven experience with Microsoft Dynamics 365 and Power Platform (PowerApps, Power BI, Power Automate), or similar business application types like ERP, DMS, CRM etc.
Experience in a programming language like C#, .NET, JavaScript, or similar.
Knowledge of Microsoft Azure services, especially those related to data storage, security, and integration is preferable.
Familiarity with data modeling, data analysis, and data integration techniques.
Experience with SQL and relational databases.
Understanding of business processes and experience in business process re-engineering.
Certifications and experience in Dynamics 365 and Power Platform are preferred.
Non-technical skills
Strong problem-solving skills and the ability to think analytically.
Excellent verbal and written communication skills, with the ability to articulate complex concepts to a non-technical audience.
Strong organizational and time management skills.
Adept at building relationships with team members and clients.
Eagerness to learn innovative technologies and business processes.
Capacity for working both independently and as part of a collaborative team.
Fluency in spoken and written English.
What we offer
Private health care;
Steady and well organized work conditions;
Paid courses and classes from various fields of work;
Possibility of advancing and professional development;
Regular Team Building events;
FitPass membership