News
Article
Posted on
24 | 02 | 2015
Automotive industry working side by side with tech companies: what does the future hold?
It is estimated that only 11% of all cars on the market today are connected. But in the next few years this percentage is expected to change. By 2020, it is estimated that 150 million connected cars will be on the streets. With this, our cars will truly enter the digital world and a whole new field of innovation will open up. This will likely redefine the automotive industry as we know it. We can already see the first signs of this change when reading the automotive news. It's no longer just about Toyota, VW and other car brands; instead Apple and Google are making their way into the automotive headlines.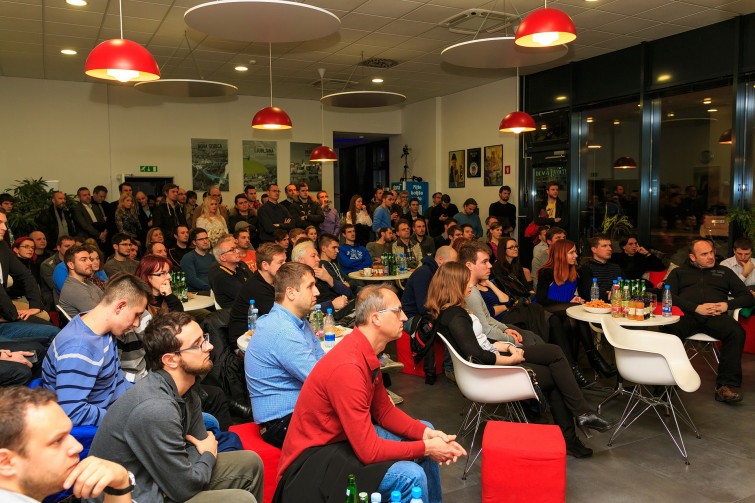 This was the starting point of discussion at Comtrade's ShareIT meetup that was held on February 18, 2015 at Comtrade Ljubljana. The event gathered more than 70 attendants who showed up to hear from the speaker panel and discuss how technology is impacting the automotive industry and what this will mean for the future.
The event featured three speakers: Anja Cimerman, a developer at Comtrade by day and a gadget enthusiast by night, Matej Čer, founder and co-owner of Avant car, and Marko Javornik, VP/GM of Automotive at Comtrade.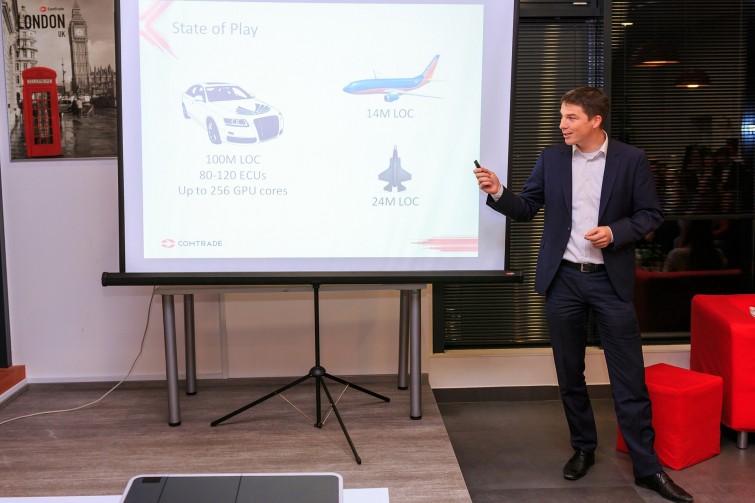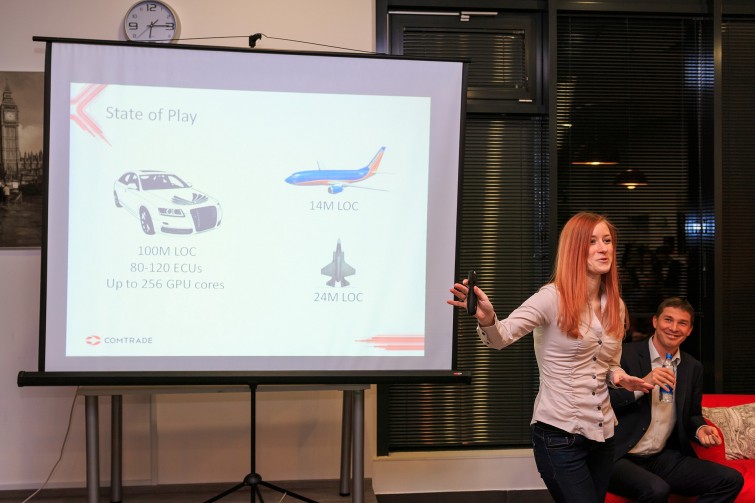 The three main topics included electric, connected and autonomous car. The discussion also included infrastructural and legal problems that will have to be solved in the future to allow for a more widespread use of electric and autonomous cars. The panellists also discussed the role of IT in the automotive industry recognizing that it is starting to play a bigger role than ever, which will only continue to grow in the future.
The speakers also touched on the topic of Mobility as a Service (MaaS) and discussed the importance of cooperation of all stakeholders, including national and local governments, who must work together to create environmentally and financially sustainable urban transport systems.
As an example, Helsinki's ambitious plan to make car ownership pointless in 10 years was presented. Finland's capital plans to revamp its entire transportation system by linking together several modes of shared transportation such as bikes, trains and ride-sharing to potentially render private cars obsolete was also brought into discussion.
In keeping up with new trends, Comtrade is now working on research and development of advanced transportation solutions. Comtrade recognizes that technology can profoundly change the way we deal with transportation, especially in the cities.
We can significantly improve the user experience at a lower cost and with a huge benefit to the environment. Studies show that one shared car can replace 8 to 9 privately owned cars. Together with its partners, Comtrade is working on an advanced set of solutions that can eliminate the need of privately owned cars in the cities and replace it with a set of "mobility as a service" solutions.
These solutions are accessible through a connected digital platform. This technologically advanced and innovative solutions are based on electrical vehicles and therefore significantly reduce air pollution caused by traffic, as well as minimize road congestions while significantly improving our mobility experience. To create environmentally and financially sustainable urban transport systems, Comtrade recognizes that it is crucial to involve all relevant stakeholders, including national and local governments.