News
Article
Posted on
26 | 04 | 2013
ComTrade again awarded the "Superbrands"
Our goal is not only to be the best. We want to be the best among the best.
Our company has received the prestigious Corporate Superbrands Serbia award, in the category of information and communication technology, at a ceremony held last night at the Metropol hotel, Belgrade. Srećko Miodragović, adviser of the president of the Group received the award.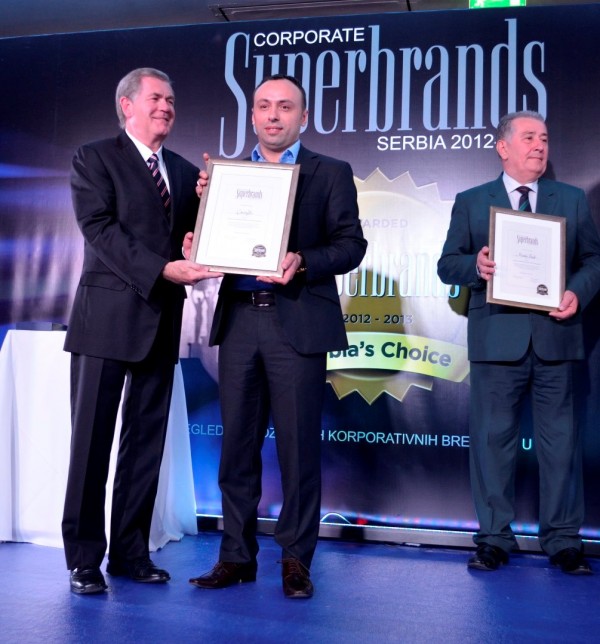 "In the strong competition, we were chosen as the best in our business, which gives us an extraordinary incentive for further work. This is the second Superbrands award which we won, and the first has been given to us in 2007. We already strive to deserve such valuable prizes for our future work too.", said Miodragović.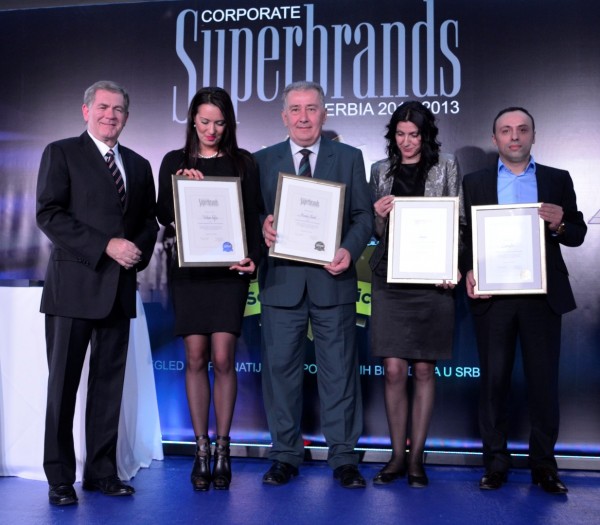 At the ceremony, speakers were: Superbrands representative from the UK – Stephen Smith, president of the organizing committee, Simeon Comokos, and president of the Corporate Superbrand Serbia, Toplica Spasojević. He pointed out that in the competition for the award were about 1.600 known brands in the country, divided into 34 categories depending on the sector in which they operate. Based on the votes of Superbrands council, comprised of leading figures from business, marketing, media and consumer audience, they selected 244 companies from Serbia, for the "Superbrands" status.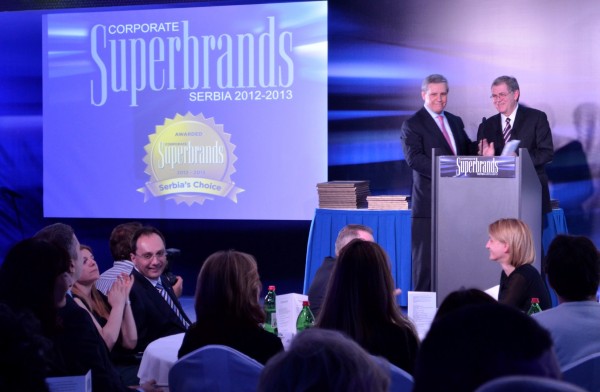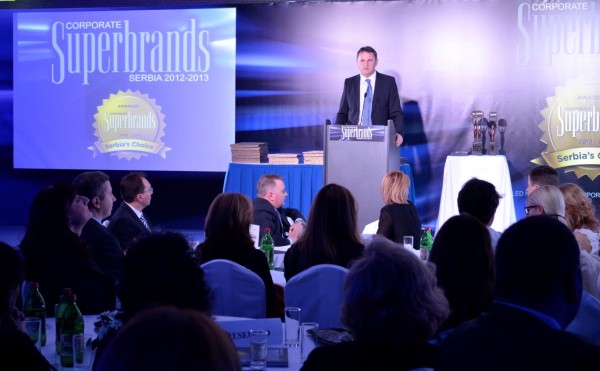 "Superbrands" was founded in 1994. in the United Kingdom of Great Britain and Northern Ireland, and today is the world's leading platform for brand promotion, in order to recognize and popularize leading international and local brands in each of 80 member countries. The "Superbrands" was first launched in Serbia by TGI Group International Ltd. in 2007. as a way of honoring the most important and best brands in the country.