News
Article
Posted on
24 | 10 | 2014
Comtrade at ICT Proposers` Day 2014 in Florence
Florence, October 9 – 10, 2014
Comtrade has taken part in the ICT Proposers' Day event this year, held in Florence Italy (Conference website). The event, organized by the European Commission's Directorate, was specifically dedicated to networking and promoting research and innovation in the field of Information and Communication Technologies.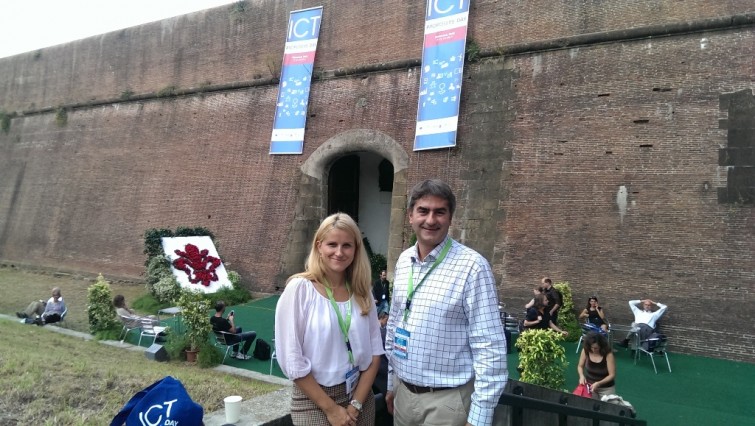 The gathering focused on ICT related calls across Horizon 2020, the EU's Framework Programme for Research and Innovation for 2014-2020. There were 38 sessions in 6 locations: Net Futures, Components & Systems, Content, Health & Well-Being, Excellence & International, Sustainability, Public Services & Security, covering 16 topics (https://ec.europa.eu/digital-agenda/events/cf/ictpd14/topics.cfm).
Among more than 1,200 attendees were also our colleagues Srdjan Atanasijević, Jelena Ječmenić and Gregor Molan. Gregor held a well-received presentation on EU-Health Cloud ( Molan Gregor – Florence 2014.pdf), while Jelena and Srdjan met with over 20 potential partners for ongoing and future ICT calls via the event's Networking Sessions during the two days.