News
Article
Posted on
09 | 03 | 2012
ComTrade completes a challenging project
On the press conference held today in the Government of Serbia headquarters, the public was introduced to details about the Unified Election List information system. The consortium that was responsible for realization of this project included Serbian Chamber of Commerce, Telekom Srbija and ComTrade, while the project was commissioned by Ministry for human and minority right, public administration and local self-government.  ComTrade's role in the project was to design, develop and implement the Unified Election List information system. Serbian Chamber of Commerce issued more than 500 user certificates in 195 municipalities, while hosting for Unified Election List is provided by Telekom Srbija.
Introduction of Unified Election List reduces the overall costs of voter database maintenance and helps to conserve funds in the public budgets of all Serbian municipalities, while also greatly increasing the efficiency of use. Information system "Unified Election List" replaced more than 80 individual applications previously used in municipalities around Serbia. Data from applications in all 195 municipalities was migrated and then compared to data from Ministry of Interior. Until now, Serbia lacked unified evidence about the voters, so this is currently the most accurate database comprising data about all adult citizens.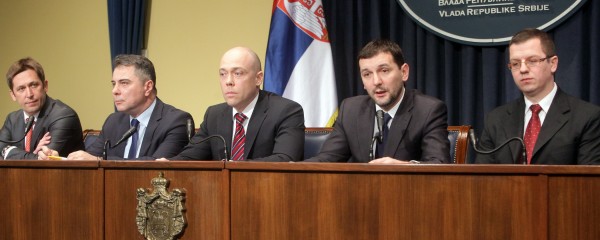 The system is fully operational since December 20th 2011, and was used to resolve around 130,000 citizen requests since. The project prescribes that around 500 users should be able to use the system simultaneously, but in practice the system was upgraded to allow more than 1,500 users at the same time due to security concerns. 5 locations were used to train the users. The election list contains 7,058,683 registered voters, who will be able to use SMS to check whether they are scheduled to vote and where are their voting venues located.