News
Article
Posted on
17 | 09 | 2012
ComTrade Group to Move Into New Premises
On September 18th, a leading International Software Solution provider, ComTrade Group will host a reception to mark the opening of its new business premises in Ljubljana. The event will bring together representatives from economic, political, diplomatic disciplines of the country, as well as business partners, employees and other guests.
Commenting on the new facilities, the ComTrade Group President Veselin Jevrosimovic emphasized the importance of the Slovenian hubs to the Group strategy: "Slovenia always played a critical role as one of the Group's IT solutions competence cornerstones.  We look forward to continuing our presence in the region as a significant employer and future growth through investments in our campus'.  Furthermore, we look forward to continuing the 20-year-long reputation as a provider of high-quality, European-smart IT solutions in the eyes of our  international clients ( HP, Bally, Itron, Simobil, Telekom Austria Group, Citrix and others). We will be making a substantial investment in the new building and we look forward to welcoming our customers to these modern, energy-efficient and highly representative facilities."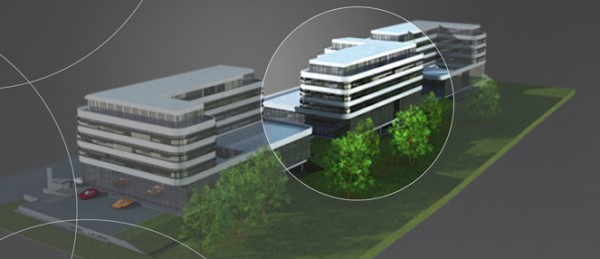 Moving into the facilities at Feniks Business center in Ljubljana cements company's commitment to Slovenia as a key region for its international IT strategy. With campuses in Slovenia, Serbia, Bosnia and sales offices in the US, UK, Germany, Ireland, Switzerland and Austria, ComTrade Group is one of the foremost employers for premium IT talent in the region.