News
Article
Posted on
10 | 12 | 2016
Comtrade Opens A New Software Development Center In Maribor – Its Second In Slovenia and Fourth Overall
Maribor, December 8, 2016 – A sprawling 3-storey building overlooking the river Drava, situated not far from downtown Maribor, welcomed VIP guests and local employees, as Comtrade Group opened its newest Software Development Center.
A number of business partners, clients, and distinguished guests from economic and political life in Slovenia attended the opening, among them Mr. Sasa Pelko, Deputy Mayor of Maribor, His Excellency Aleksandar Radovanović, Ambassador of the Republic of Serbia in Slovenia, and Mr. Aleš Cantarutti, State Secretary at Ministry of Economic Development and Technology of Slovenia.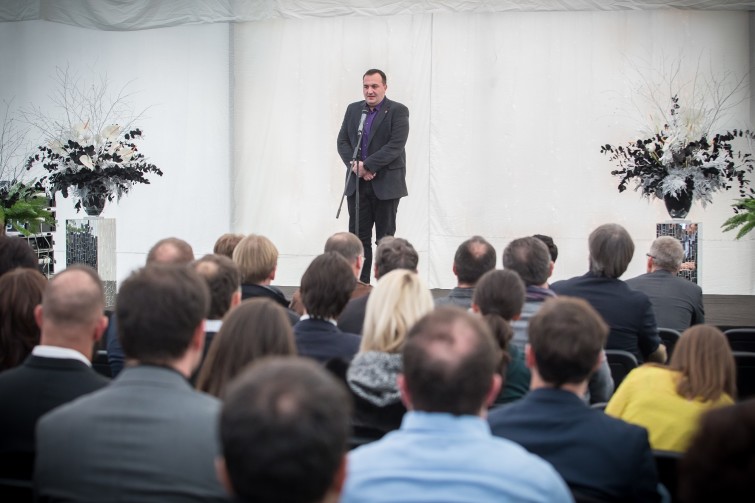 The opening ceremony began in front of the building, where the invitees had the opportunity to find out more about Comtrade projects, through a video overview of the three businesses comprising Comtrade Group.
The President of Comtrade Group Veselin Jevrosimov and CEO of Comtrade Alexis Lope-Bello jointly cut the ribbon of the new center.
– "Thank you for this new major asset for the city of Maribor. We wish for the young people to stay here and not to leave Maribor and Slovenia. We have professional staff here in Maribor and knowledge when it comes to IT, so a company like Comtrade is more than welcome in our city. Maribor appreciates this investment and will provide Comtrade with all the help it needs to maintain its successful business – said Sasa Pelko, Deputy Mayor of Maribor.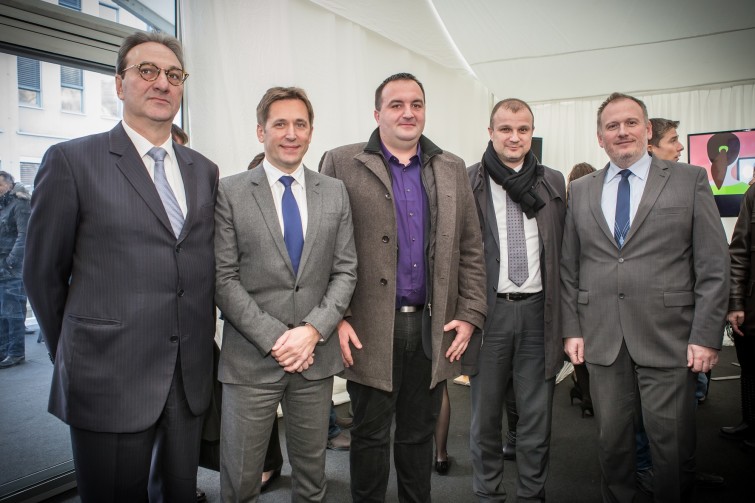 In greeting the hosts and guests, H.E. the Serbian Ambassador Aleksandar Radovanovicć said: "I have long been proud of Comtrade, since this is the third facility they opened in Slovenia. Comtrade is one of the strongest brands Serbia has. I am very proud to be here today, and Slovenians are very pleased with this move".
"Our gratitude goes to Comtrade for believing in Slovenia and for continuing to invest in it. This is a very important investment for Maribor. Comtrade can always count on, not only the support from the local authorities, but also from our government", said Ales Cantarutti, State Secretary of the Ministry of Economic Development and Technology.
Addressing the invitees, Mr.  Veselin Jevrosimović, President and Owner of Comtrade Group, said: "Comtrade has always been committed to creating the right business environment for economic growth. Over the past few years, we have made great strides in attracting and retaining top talent in the region. Today's opening is part of our goal to make sure that we don't lose our brightest tech minds to other countries due to lack of opportunities." He added that from the very beginning, Comtrade's mission is to place high-quality and innovative technology on the world market.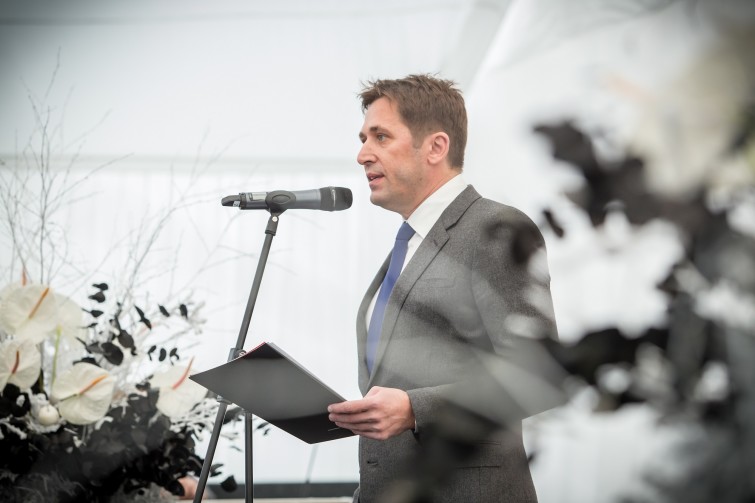 In his speech, Alexis Lope Bello, Comtrade CEO, elaborated the plans the company has for the new facility. "By opening a new development center, Comtrade proves once again that Slovenia plays a key role in the realization of our international development strategy. With development centers in Slovenia, Serbia, Bosnia & Herzegovina and a network of offices in Ireland, USA, Germany, the Philippines, Austria and Dubai, Comtrade Group is one of the most ambitious regional IT companies, employing the most talented local IT solution experts."
He stressed that since Comtrade has been established in Slovenia, it has exported services in the value greater than 800 million euros. "Imagine what we can do with a technological center like this one in Maribor. We don't export product, but intelligence, thanks to talented engineers. This is a region with incredible talent. When people ask me how I see Slovenia, I say that in the near future, this region will become an alternative to the Silicon Valley."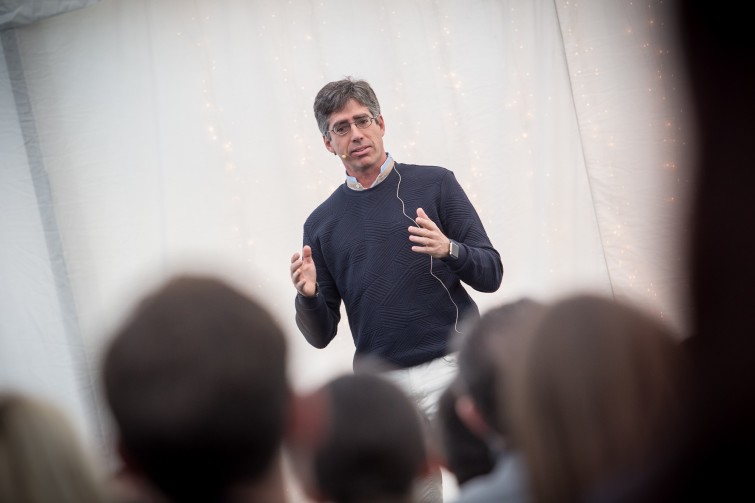 In that vein, the new software development center in Maribor will open its doors to local startup companies. Talented entrepreneurs will get an opportunity to use modern office spaces and an innovative working environment, to develop their own business.
"During the years, we made partnerships with many world leaders, like Citrix, Ryanair and CERN, and our vision to improve the business of clients and to move the limits of innovations is visible though our clients. That is why we decided to support the main driving force of innovation – startup companies. The decision do gather startup companies under one roof is our contribution to the development of new generation of IT leaders and regional culture of entrepreneurship" – added Jevrosimovic.
The guests toured the building and its bright and inviting spaces, jointly designed by a team of architects and designers from Slovenia and Serbia.
Comtrade's latest investment in Maribor will boost the development of the local IT industry by promoting new technologies and the highest employment standards that the company is known for.