News
Article
Posted on
29 | 09 | 2015
Comtrade's Knowledge Factory in the International Year of Light
Podgorica, September 22, 2015 – Knowledge Factory, a regional IT event held at the University of Donja Gorica now in its fifth year, officially begins today. From September 22 to 23, Knowledge Factory will shed light on the phenomena of light through the latest topics from the world of information technology. Along with the educational program and fun activities that encourage creativity and practical skills among elementary, high school and university students, this year's event will for the first time offer educational content for teachers and professors.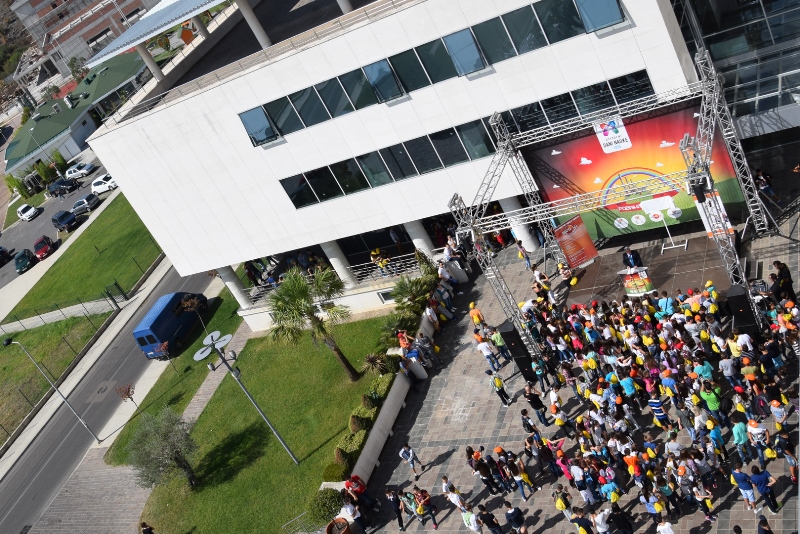 Factory in motion
The regional IT event, Knowledge Factory, will be held in Podgorica on September 22 and 23. Initiated and organized by Comtrade Group, the event was first held in 2009. As in the previous years, Knowledge Factory is organized as part of Open Days of Science, an event sponsored by the Republic of Montenegro Ministry of Science and Ministry of Information Society and Telecommunications, with the support of world leading hardware and software vendors. This year, Knowledge Factory will be visited by 2,000 students from Berane, Bijelo Polje, Šavnik, Žabljak, Budva, Cetinje, Podgorica, Danilovgrad, Bar, Pljevlja, Nikšić, Kotor, Herceg Novi and other cities in Montenegro.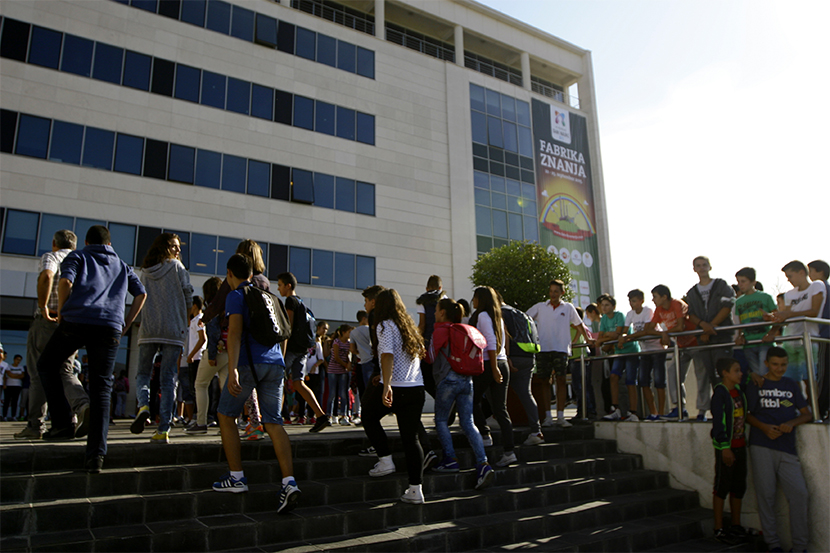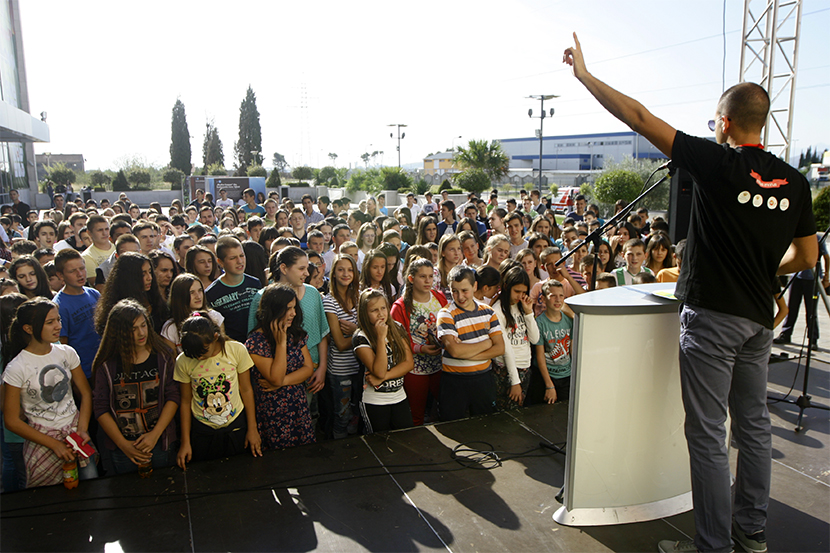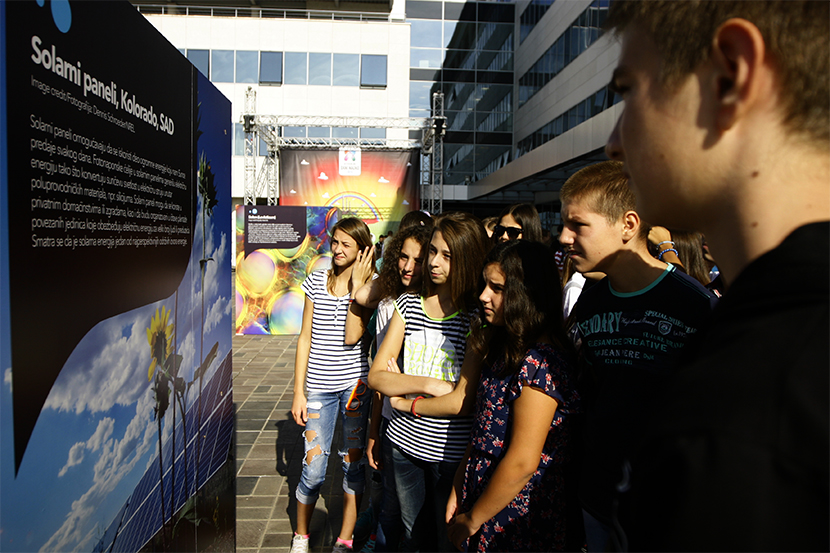 Knowledge Factory was ceremonially opened at the University of Donja Gorica by the Vice President of Montenegro Government and Minister of Information Society and Telecommunications, Professor Dr. Vujica Lazović.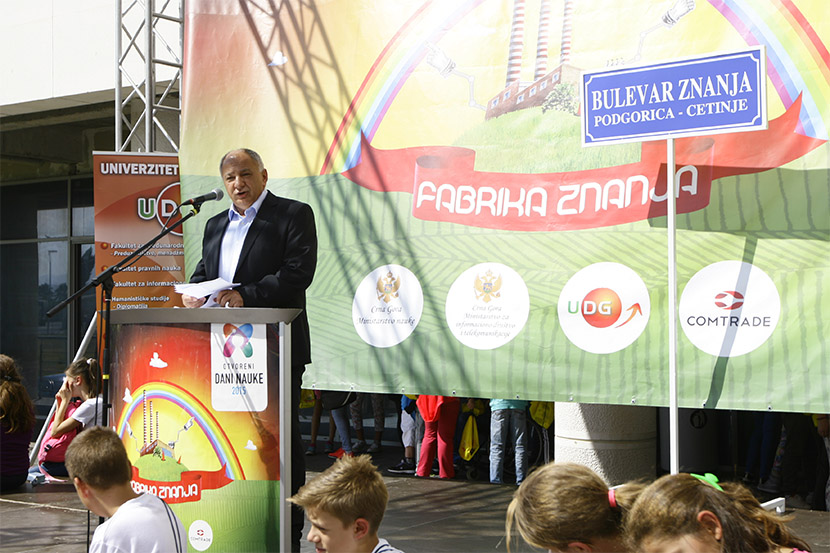 "Dear children, students and my esteemed colleagues, it is great pleasure to speak to you today and announce one of the biggest educational events in the region, Knowledge Factory. I want to offer my sincere thanks to Comtrade for recognizing the importance of the fifth jubilee festival Open Days of Science, which Knowledge Factory is part of. I am excited that this year you will be able to learn more about the science of light – photonics. Light and photonics are on their way to becoming leading technologies of the future, with the science of light in the 21st century being the equivalent of electronics in the 20th century," said Lazović. He also added that for innovation to flourish, young minds have to be motivated and challenged, and pointed out that today's generation has a unique advantage of growing up with technology.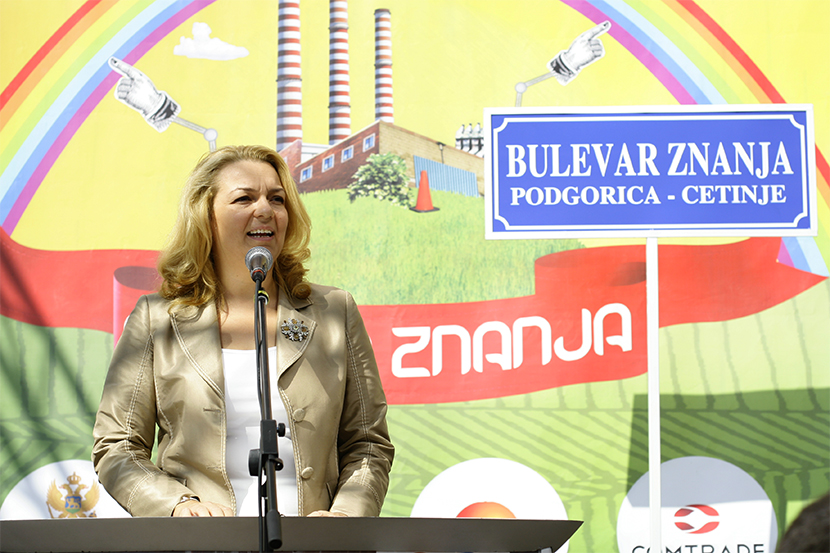 Minister of Science in the Montenegro Government, Professor Dr. Sanja Vlahović let the young visitors know that they are the most important attendants of the Open Days of Science festival. "You will have an opportunity to learn about innovation and how to direct your ideas into something that can bring you a career and a future. Innovation is the foundation of the development of a modern society, and you are its future – you are the source of future ideas. Today's scientific and technological advances were all born out of the ideas of brave and innovative people – those who had enough courage to turn their ideas into reality. Knowledge Factory, which for the past five years has been promoting this concept and how to apply it in our region, will give you a chance to learn how to turn your dreams into reality."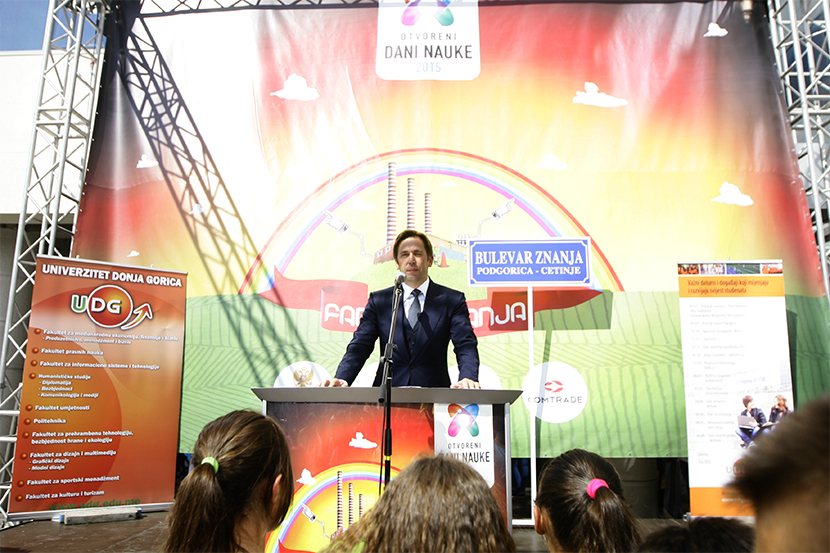 Veselin Jevrosimović, President of Comtrade, spoke at the ceremonial opening: "Knowledge Factory, an educational IT event organized by our company, was created with the goal of making education an opportunity, not a struggle. Celebrating the mini jubilee – the fifth year in Podgorica – Knowledge Factory will be presented to you in its full light, especially since it joined in the celebration of the International Year of Light. Comtrade is a leader in innovative development and thinking. The best example of this is our Tesla brand, which was created in partnership with Intel, and has become a leader on the market in just two years. Whether we are producing tablets, smartphones or TVs, we have set a goal for ourselves – to ensure these devices perform the way they look – flawlessly." Jevrosimović told event visitors to always look ahead and think outside of the conventional boundaries. "Education is the most important accelerator of the development of the entire region – and you are its most valuable resource. That's why, in celebration of the International Year of Light, I want to share this message with you: Open your eyes and minds. Education will bring you enlightenment".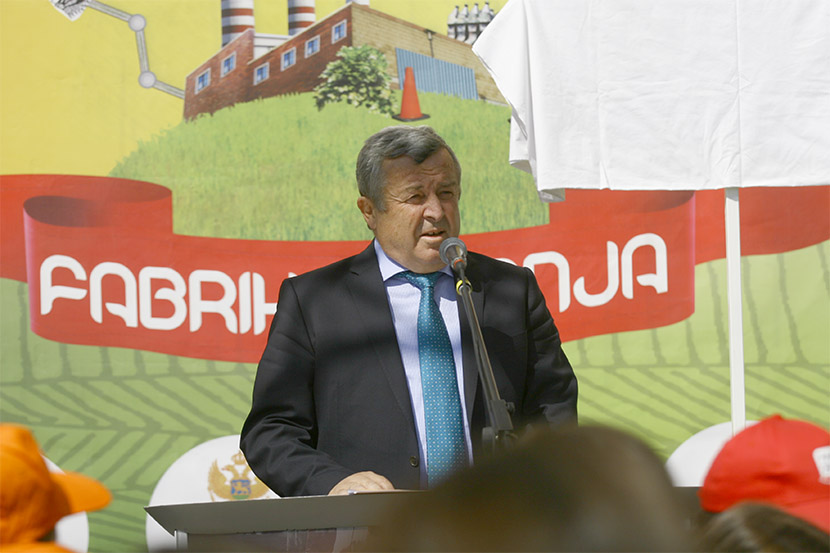 On behalf of the event host, University of Donja Gorica, the visitors were addressed by the University Chancellor, Professor Dr. Veselin Vukotić. "I hope that the next two days will inspire you to gain new knowledge. In tandem, University of Donja Gorica and Comtrade, together with the support of Ministry of Science, Ministry of Education and Ministry of Information Society and Telecommunications will make this experience possible at the very highest level. We should all be proud of an educational IT event of this calibre and the possibilities it offers. Knowledge Factory has greatly contributed to making the University of Donja Gorica a University of science and knowledge, University of talented and ambitions young people, University of young generations with a vision! When you have an idea and a vision, and the courage to realize it, nothing can stand in your way." Vukotić is behind the initiative to name the road from Svetog Petra Cetinjskog (who famously said: "Without science and knowledge there is no advancement"), which passes by the University of Donja Gorica all the way to Obod in Rijeka Crnojevića on the way to Cetinje – "Knowledge Boulevard Podgorica – Cetinje across Rijeka Crnojevića".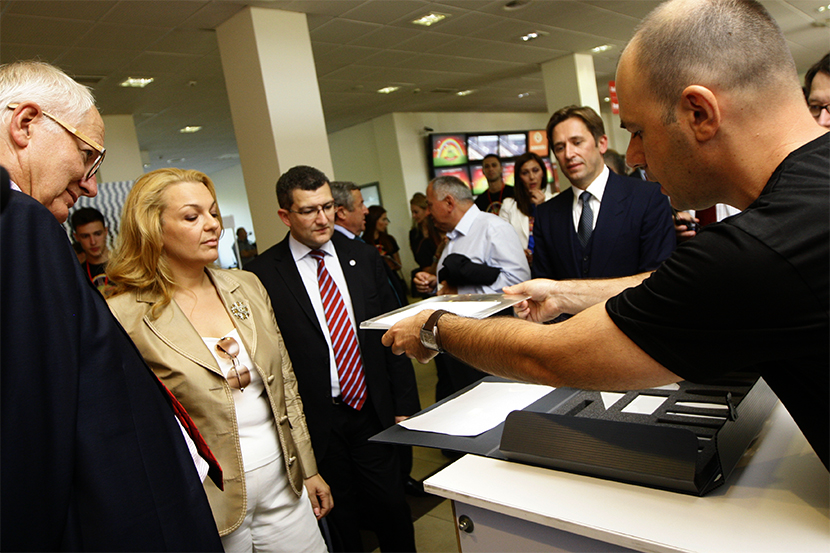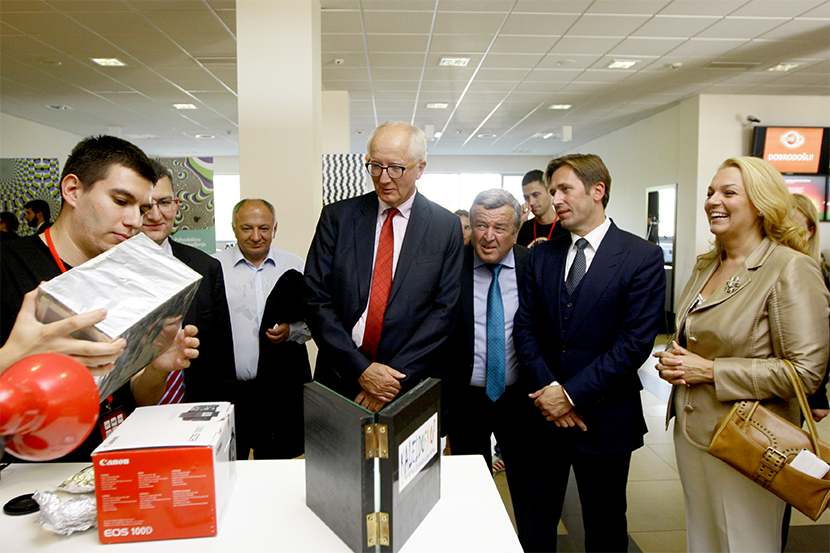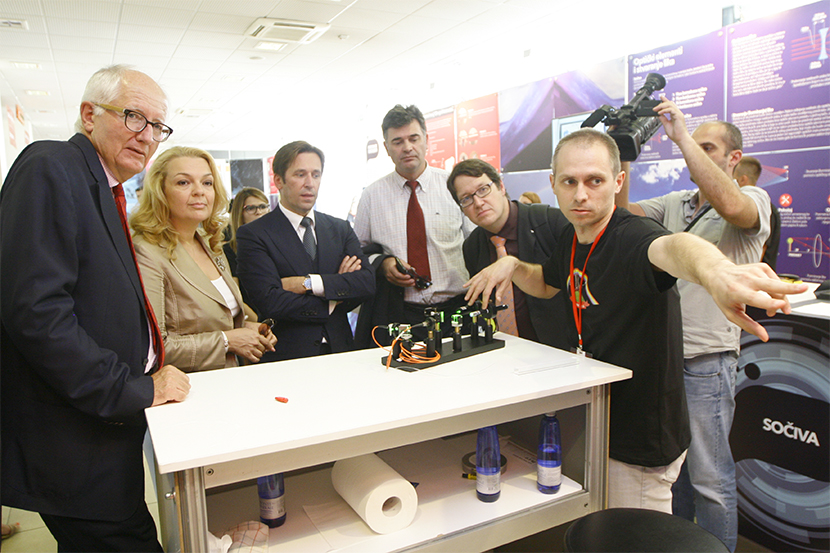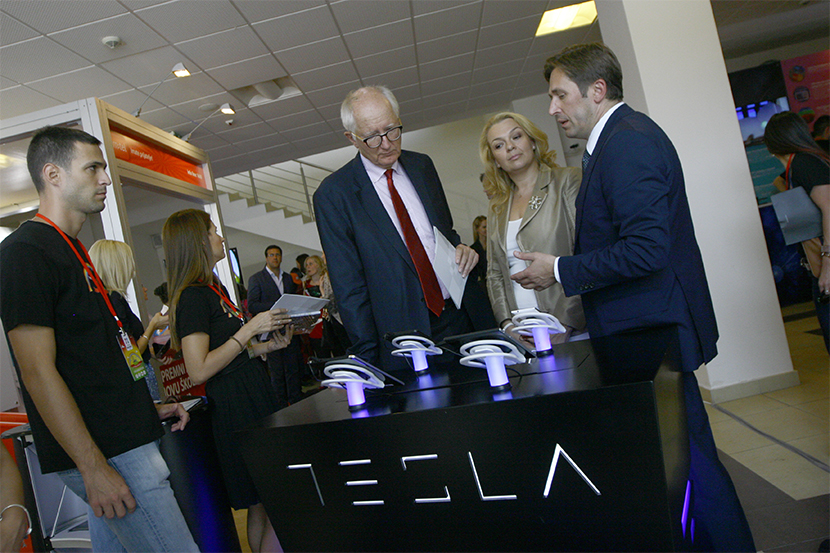 Since the first Knowledge Factory that was organized five years ago, close to 17,000 young people have had the opportunity to learn about the latest innovations in IT. This year, among those sharing their knowledge will be presenters with notable careers in a number of IT areas, who will offer practical demonstrations.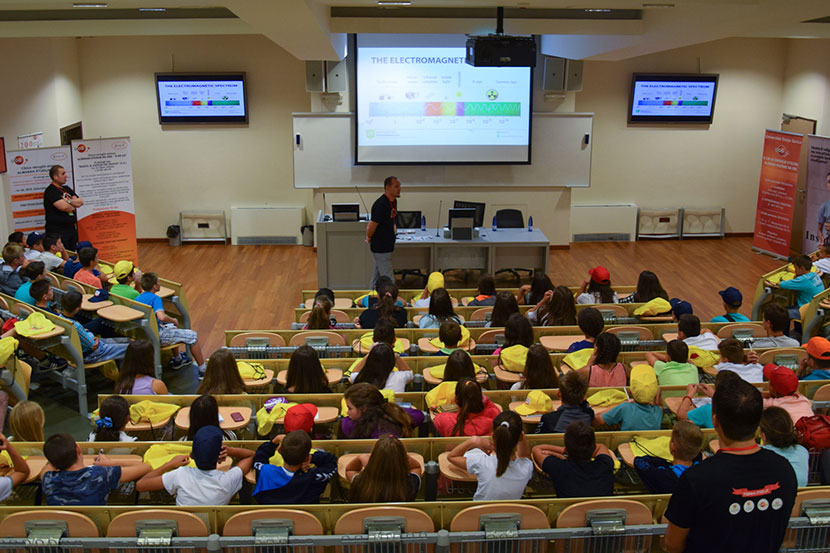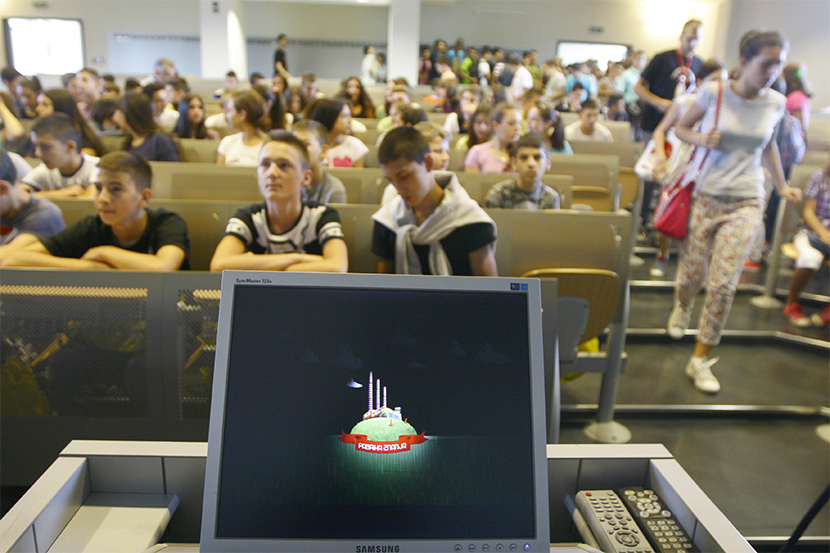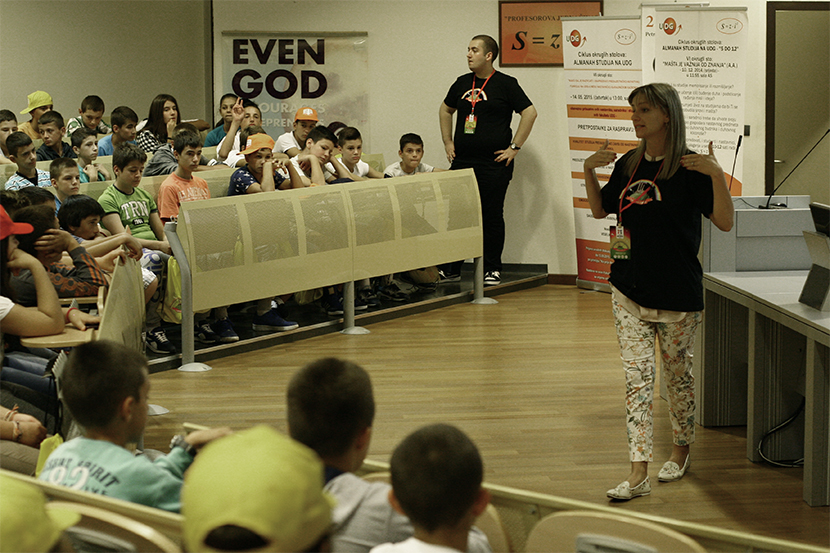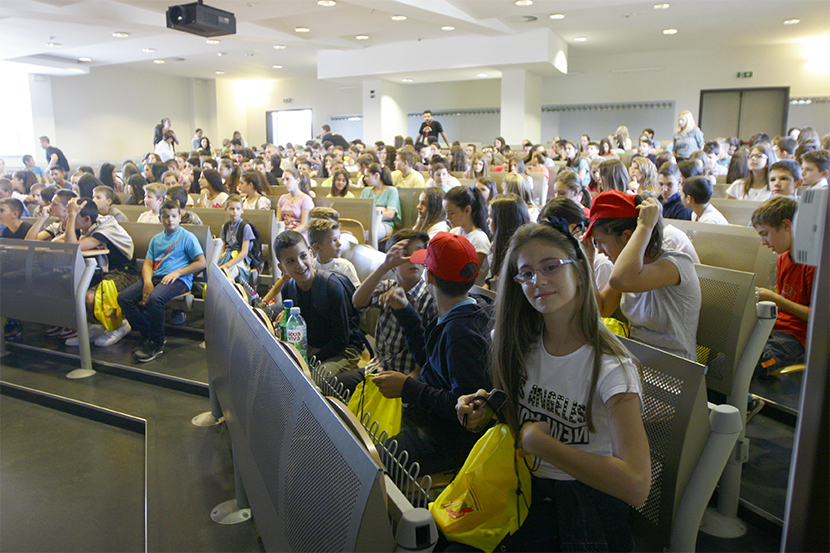 In full light
In the International Year of Light, Factory Knowledge offers a variety of interesting and educational content about the origins and secrets of light. The visitors will learn about the history of photonics, its applications in modern technologies, as well as holograms and quantum computers. From poster presentation to workshops, showcases of origins of colours, light phenomena, the principles of invisibility and optical illusions, Knowledge Factory will reveal the mysteries of light during the course of the two-day event.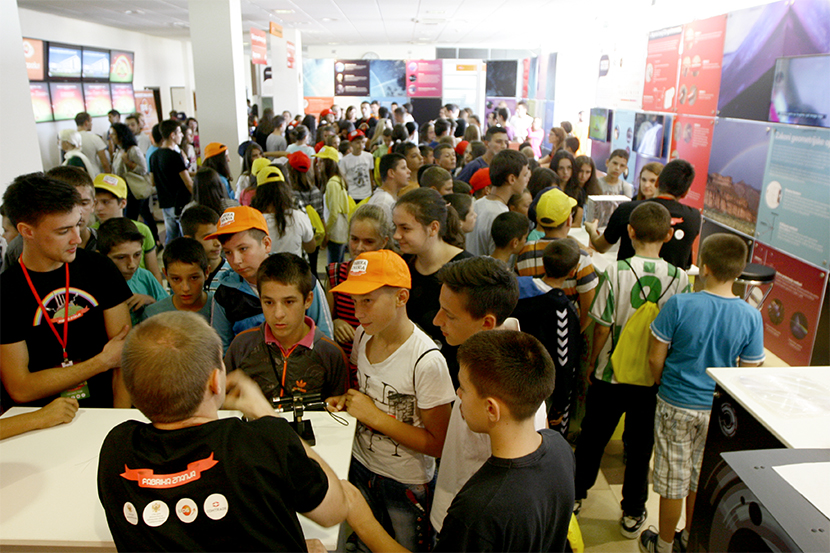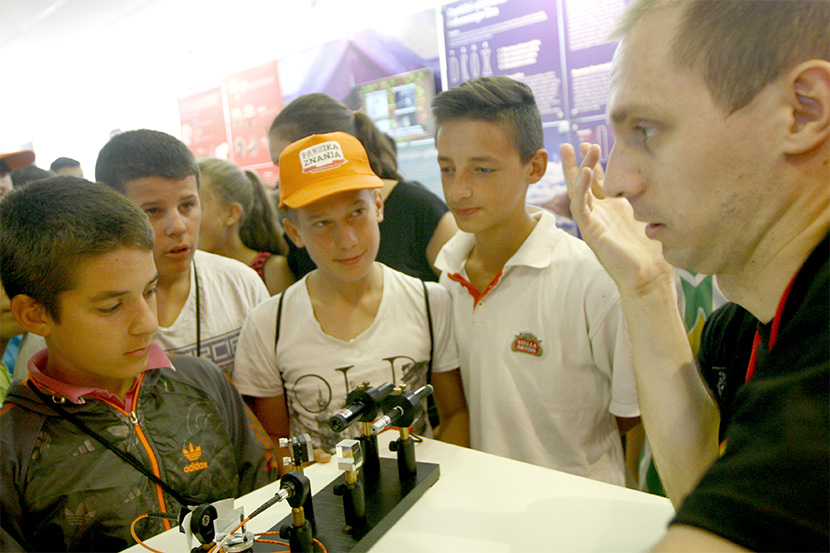 As it is the tradition, the main educational content presented at Knowledge Factory comes from the field of information technology. Participants of all ages will learn more about the social and safety aspects of the Internet, creation of video games and web sites, programming code, virtual reality, career options in the IT sector and other current IT topics. For the first time this year, Knowledge Factory will offer educational content for teachers and professors. The topics will cover Internet safety for children and young adults, as well as new concepts of the educational curriculum.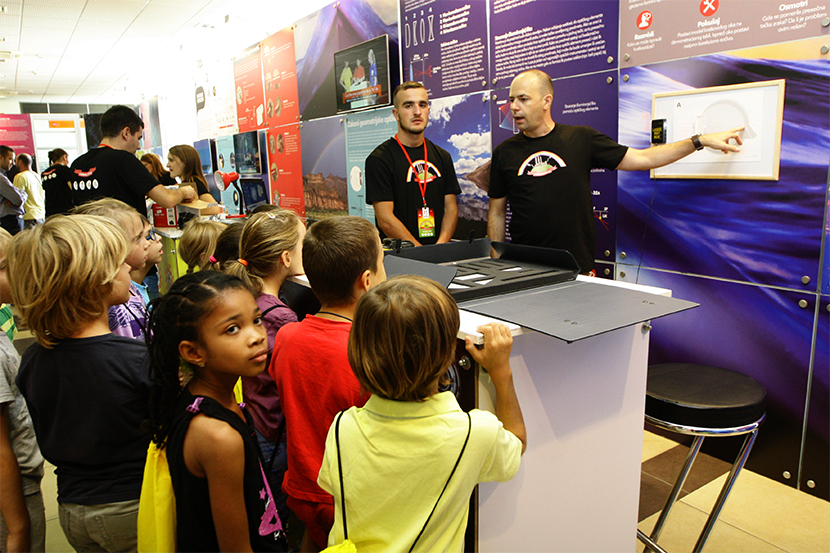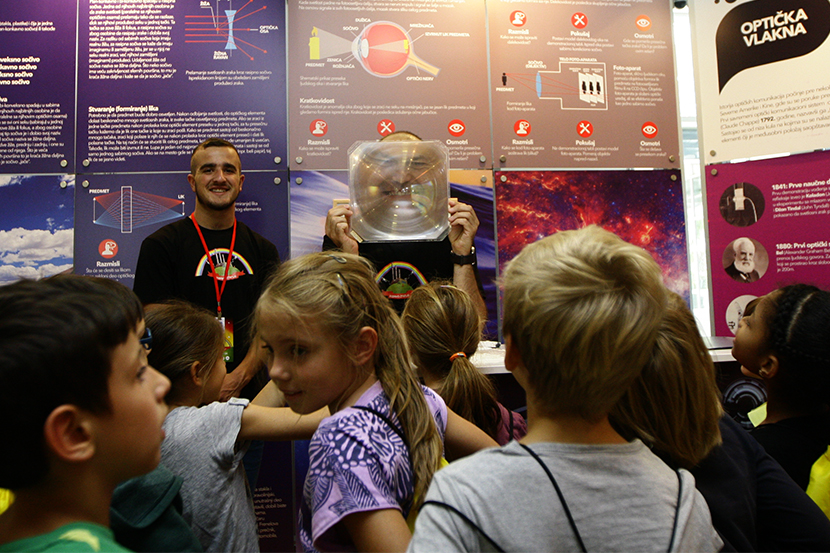 Social responsibility
All event participants will be able to test their knowledge by competing for valuable prizes, which will motivate them to participate in a variety of programs. As it was the case in previous years, it is expected that knowledge gained by event's participants will serve as an inspiration for further educational specialization and professional development in the IT sphere, which is constantly evolving and opening up new perspectives. This way, the University of Donja Gorica and Comtrade Group continue to invest in education, which is the most important condition for continuous development of the region and young talents who are its most valuable resource.