News
Article
Posted on
07 | 02 | 2008
HERMES SoftLab's strengths in ERP sector convince AP Automation + Productivity AG
AP AG uses the flexibility and expertise of its outsourcing partner in the ongoing customization and development of its products
Boeblingen, Germany, February 7, 2008 – AP Automation + Productivity AG of Karlsruhe have been won over by the benefits of "nearshore outsourcing" with a competent partner: HERMES SoftLab, one of South Eastern Europe's leading independent software engineering and IT service providers with an office in Boeblingen, Germany, are providing intensive support to the specialist for ERP software in the small and medium business sector in customizing and develop-ing its successful ERP system "AP-plus".
"APplus" offers internet-based systems architecture based on Microsoft's .NET platform, leading-edge technology standards, central data storage and a comprehensive range of functions. AP AG's ERP solution covers all the business operations of a small or medium sized company and offers high flexibility for customization. This is where HERMES Soft-Lab comes into play – since November 2007 HERMES SoftLab has supported AP AG in implementing individual solutions in "APplus". The external engineering team is also in-volved in the testing and ongoing development of the system.
In the first project phase, HERMES SoftLab initially sent its core competence team to AP AG's head office to familiarize themselves with the client's operations, to learn about the programming environment and to gain all the relevant technical information on site. Even at this early stage the expertise and operations experience of the new nearshore out-sourcing partner bore fruit. The existing development processes were jointly analyzed and optimized in areas such as systems specifications, design, planning and controlling of project tasks, testing, and testing team communication.
Having gained this expertise through close cooperation with the client, HERMES SoftLab's engineers were able to implement it effectively in the next off site phase of the project in their development centers in Slovenia, thus rapidly providing the required technical sup-port and know-how. The external team's specialist knowledge of Microsoft and Java tech-nologies was of particular importance in developing "APplus". With the help of AP AG's developer team, HERMES SoftLab's engineers were able to rapidly expand the existing expertise of the ERP field to a high level and directly implement it in development opera-tions.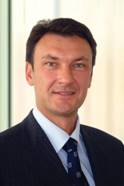 "Thanks to HERMES SoftLab we are able to offer our customers customized ERP systems much more quickly, and are more flexible in planning our resources for individual pro-jects," says Reinhard Dilger, director of AP AG. "With HERMES SoftLab as a partner, nearshore outsourcing is the right solution for us because we have quick and smooth access to the expert knowledge of engineers who understand both our language and above all our technology, operations and corporate culture."
Michael Zitzmann "Outsourcing only works if the expertise is right and the partners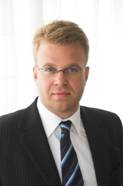 involved can form a re-lationship based on genuine trust," says Michael Zitzmann, CEO of HERMES SoftLab GmbH. "We're pleased to have convinced AP AG – one of Germany's leading ERP companies – not only with our many years of experience in outsourcing projects, but also with our particular expertise in the ERP sector. The joint success of the developer team in recent months is a solid basis for long-term cooperation based on mutual trust."
Currently more than half a dozen HERMES SoftLab developers are working for AP AG. The cooperation between the two companies is set to become even more intensive in the months to come.