News
Article
Posted on
01 | 09 | 2011
ITHS welcomes its first generation of students
September 1 marks the premier work-day of the first information technology high school in Serbia – ITHS. Welcoming ceremony for the first generation of students was held in the ComTrade Technology Center. This event was attended by 45 students. They will build their future career in information technology.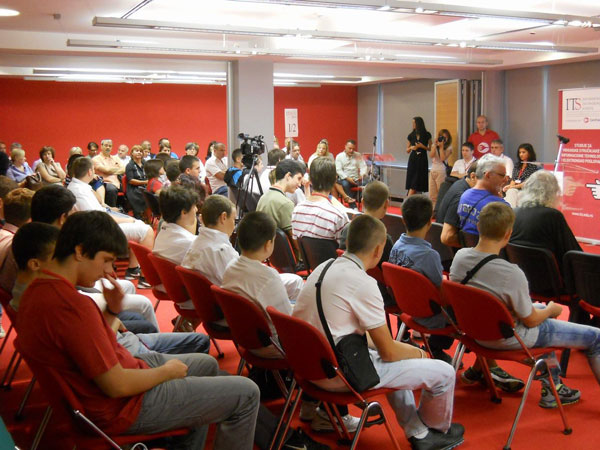 Alongside students and their parents ceremony was attended by the ITHS professors, as well as special guests, welcoming all present and addressing the audience. Poets Raša Popov and Dobrica Erić, representative of the Ministry of Education of Serbia Bojan Ristić, talent-center director Nikola Srzentić, as well as representatives of many renowned companie honored the first day of our school.
School director prof. Dr Valentin Kuleto addressed the students wishing them welcome and pointing out that many challenges, obstacles, knowledge shores, skills and professional details lies in front of them. He said that only the good school proudly educates future engineers. Speaking about the future that awaits them he said that, as of today, they have loyal friends and honest colleagues in this school, and friends have no secrets, they share mistakes and celebrate successes.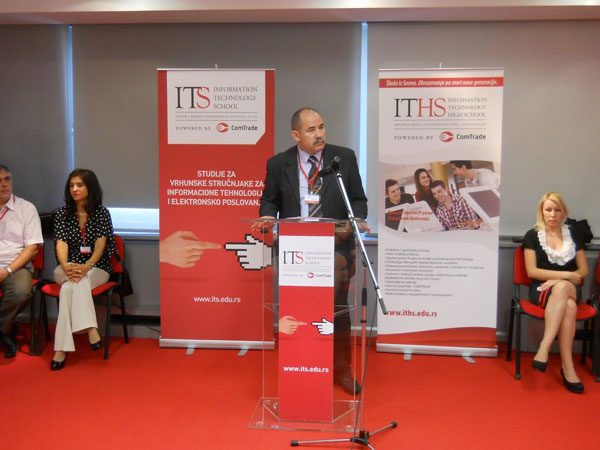 On behalf of ComTrade, Advisor to the president of the Group Srećko Miodragović wished the students success, constant investing in their knowledge and their new skills, because it`s the best possible way for them to become a high-quality engineers as well as future colleagues.
After the ceremonial reception, first important meetings were held – Class-board meeting and parent`s meeting. President, vice-president and members of parent`s council were also elected.
The first day of school ended in the IT club with a welcoming cocktail, new acquaintances and perspective plans for the future.