News
Article
Posted on
27 | 08 | 2020
It's a wrap! #Editworld20 completed successfully.
Since 1996, free EDIT IT summer school has inspired innovative thinking and nurtured future generations of IT leaders. In 2020, yet another EDIT expedition was carried out!
The leitmotif of the program is the (now) established concept: "Build your future", and working with IT experts as mentors is one of the key benefits of the project. #EDITworld20 students had an amazing time creating top-notch IT solutions for real-life problems.
From supporting students' further development in the field of data science and machine learning, inspiring them to master the business side of software development, to helping them use their tech knowledge to better the world, EDIT students had the opportunity to surround themselves with like-minded people and kick-start their IT career.
#EDITworld20 was held in three countries: Serbia, Slovenia, and Bosnia and Herzegovina. It was available to international students, also.  In light of global circumstances, this year's EDIT was held online for the first time. Still, it had a lot of participants – as many as 80 students at all locations!
Online #EDITworld20 helped its students connect, despite the fact that they were physically apart. The project is all about learning, growing and connecting with others and this year wasn't any different: keeping the best that was provided in previous years, only in a slightly changed conditions.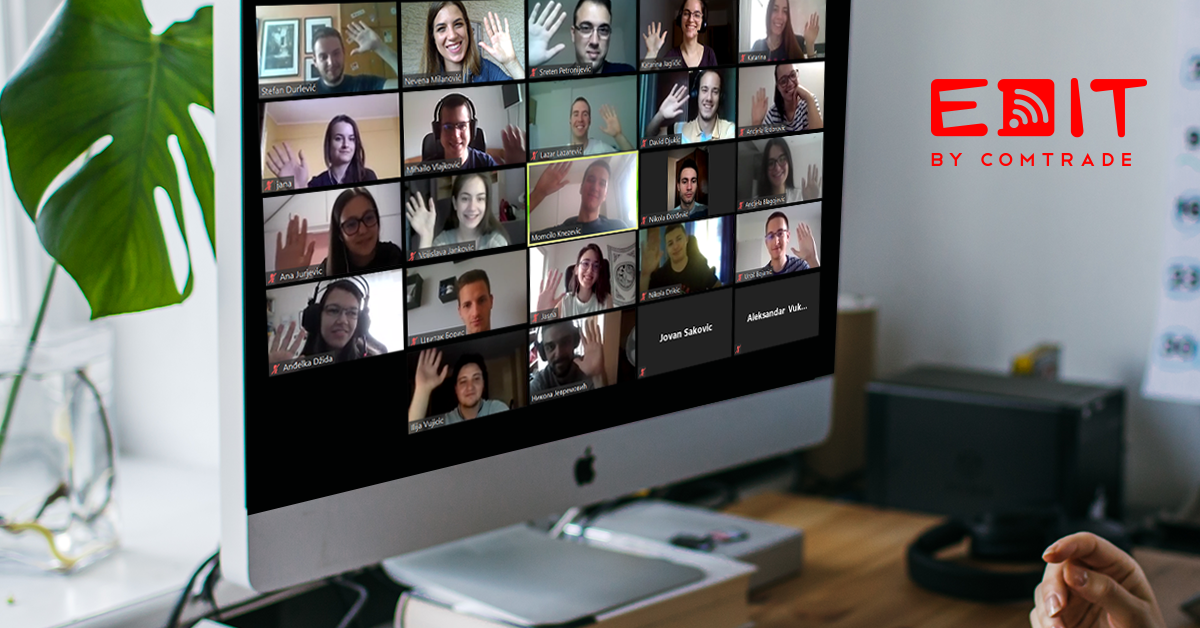 The key to success was in clearly defining communication channels. EDIT students used Zoom, as a replacement for the virtual classroom, Slack, as a platform for team communication, Viber for informally connecting participants, and, of course, mail for official information. At the beginning of each day, participants had a group meeting with a mentor, and at the end of the day an organized Q&A session. Of course, EDIT couldn't go without a good team building, so, this year, students hung out in a virtual escape room.
Knowledge-sharing is one of Comtrade's top values: it's important to support and build up our community of IT leaders. That's why we're so thrilled that #EDITworld20 was such a success! Holding EDIT online was a new experience for the team, but they proved once again that EDIT engineers, like all members of the organizing team, are very experienced, creative and capable of meeting any challenge.
We're very proud of EDIT students and all they've achieved this year, too.
They were focused and dedicated to boosting their CVs, while having fun and making friends. To all EDIT students: congratulations! You're now one step closer to your ideal IT career.