News
Article
Posted on
01 | 10 | 2012
Knowledge Factory ends the cycle with an event in Podgorica
Lectures, demonstrations, knowledge quizzes, open calls for best business ideas, rock concerts – here are some of the content types that were available to visitors of the Knowledge Factory. Podgorica event finished a cycle named "Knowledge2" which started earlier this month when the Knowledge Factory visited Zvornik.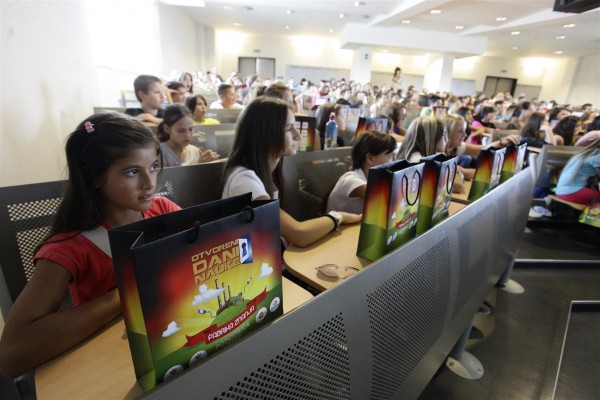 Just like the year before, ComTrade's educational IT event Knowledge Factory was organized under the banner of "Open days of science" convention, which took place at the University of nova Gorica in Podgorica, Montenegro with full backing from two Ministries in the Government of Montenegro. The event, scheduled for September 25th and 26th, was supported by global IT vendors and included guest appearances from some of ComTrade's top experts, while the ranks of visitors comprised around 2500 students from all levels of the educational system who came in organized groups from all parts of Montenegro.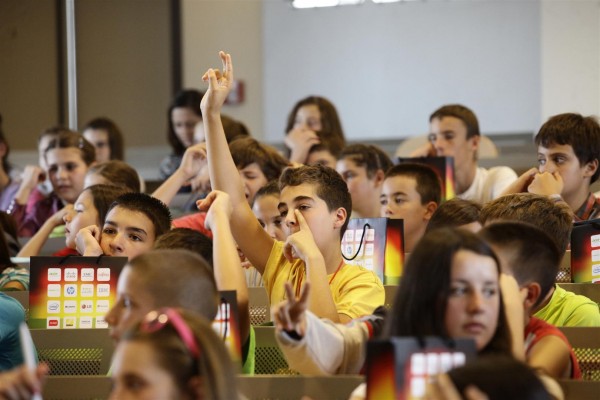 During the ceremonial opening, the auditorium was addressed by Vice President of Montenegrin Government Mr. Vujica Lazović PhD, Minister of Science Ms. Sanja Vlahović PhD, President of ComTrade Group Mr. Veselin Jevrosimović and Manager of the University of Donja Gorica Ms. Sandra Tinaj. The ceremony was also attended by numerous public personalities, as well as by representatives of printed and electronic media. Over two days, visitors had a chance to learn many interesting aspects of information technology through high-level lessons delivered by experts, but the most talented individuals were also in position to win valuable rewards on the "Right Click 2012" contest for the best idea. Gifts were also prepared for the youngest visitors who demonstrated a high level of knowledge in quizzes, while everyone was invited to enjoy the concert of Bajaga and Instructors band after all other activities at the Knowledge Factory were completed.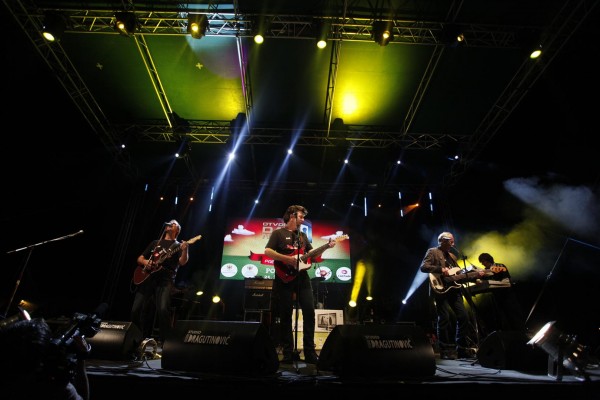 As a reminder, Knowledge Factory was first organized in Belgrade in 2009 and each year since then it reaches out to a growing number of young IT enthusiasts, attempting to draw public attention to the role technology plays in wider social processes, and especially in the field of education. This traditional event serves a very important socially responsible function, so it understandably rates very high in ComTrade's annual plan of activities.