News
Article
Posted on
27 | 09 | 2012
Knowledge Factory Revisits Old Friends In Podgorica
Educational IT event Knowledge Factory, which for the second straight year takes place at the University of Donja Gorica in Podgorica, Montenegro as a part of the "Open Days of Science" conference, was ceremonially opened today. Knowledge Factory started in 2009 as a pioneering project initiated by ComTrade, gradually developing into a traditional regional event over the past four years, with the main focus on educational applications of information technology.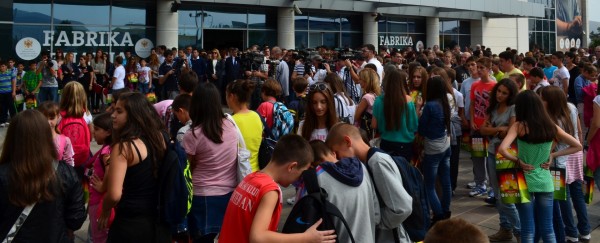 This year, Knowledge Factory was officially opened by Vice President of Montenegrin Government and Minister for information society and telecommunications Vujica Lazović, PhD. He said that "Montenegro recognizes the substantial potentials of information and communication technologies, as well as the impact this sector has on development of the modern industry, leading us to shape our policies and strategies with this goal in mind. Government of Montenegro accepted a strategy for development of the ICT sector from 2012 to 2016 under the tagline "Montenegro, a digital society", and I am certain that in many respects we will be able to transform Montenegro into a digital state or even better a digital society. That means we have both formally and factually identified this segment of social and economic development of Montenegro as one of our strategic priorities".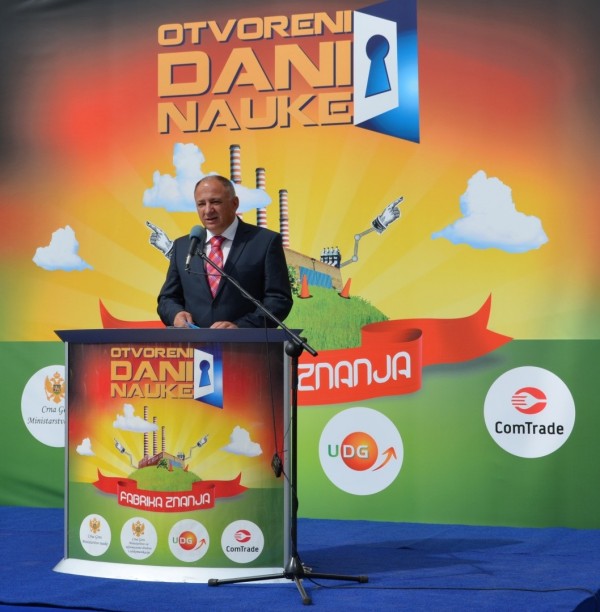 Minister of science Sanja Vlahović, PhD, welcomed Knowledge Factory to the second "Open Days of Science" event, which is designed to promote the role of science in the community and to make science more attractive to people of different generations. "Information technologies change the way we live, work, study. In these times when young people demand answers to countless questions, a large part of the answers can be found through use of information technology. The technology could possibly be the shortcut that allows us to build our own futuristic fairy tale, to sail into a new world that is our own creation, to forge visions of new horizons and faraway accomplishments" opined Minister Vlahović.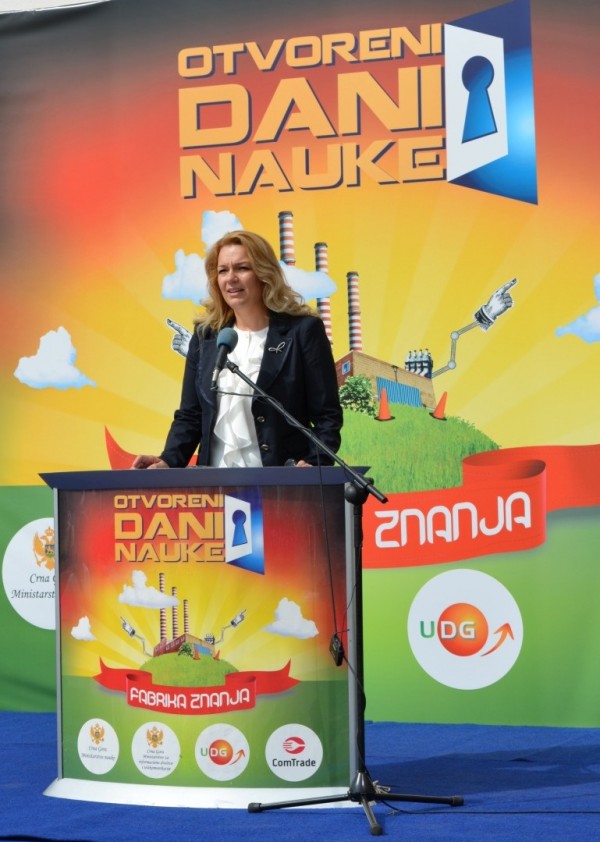 President of ComTrade Group Mr. Veselin Jevrosimović pointed out that regional cooperation is our greatest chance for economic recovery, but warned that in order for this to become reality we need to produce a generation rich with knowledge. "Countries in the region are facing numerous challenges that we can overcome only if we know more, think faster, innovate even our everyday tasks. That's why Knowledge Factory will remain dedicated to preparing young people to take part in the economy of knowledge and assume responsibility for key positions in the society" said Jevrosimović. "Global situation at the moment requires excellence in every aspect, since the level of competition in the era of electronic communications is tougher than ever. ComTrade will continue to invest in projects similar to Knowledge Factory in the future, but we also expect you to do your part and prepare to take over the steering wheel when the time comes", Jevrosimović recommended to the audience.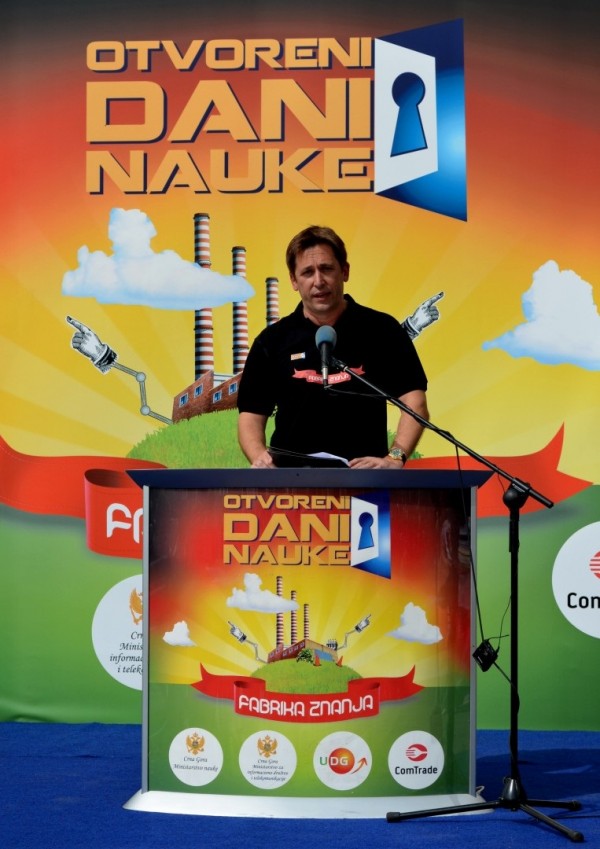 Manager of the University of Nova Gorica Ms. Sandra Tinaj declared that young generation must not be information illiterate, because this is the generation that should join the global market on equal footing with leaders of the economic and social trends, which is exactly the goal of events like this one. "Judging by our previous experiences, I am sure that this year's edition of the Knowledge Factory will once again result in a palpable increase of information literacy of young people and even more importantly in awakening of their interest for new technological knowledge. She added that she doesn't want to sound arrogant, but praised the efforts of University of Donja Gorica expended in order for the institution to be a permanent factory of knowledge.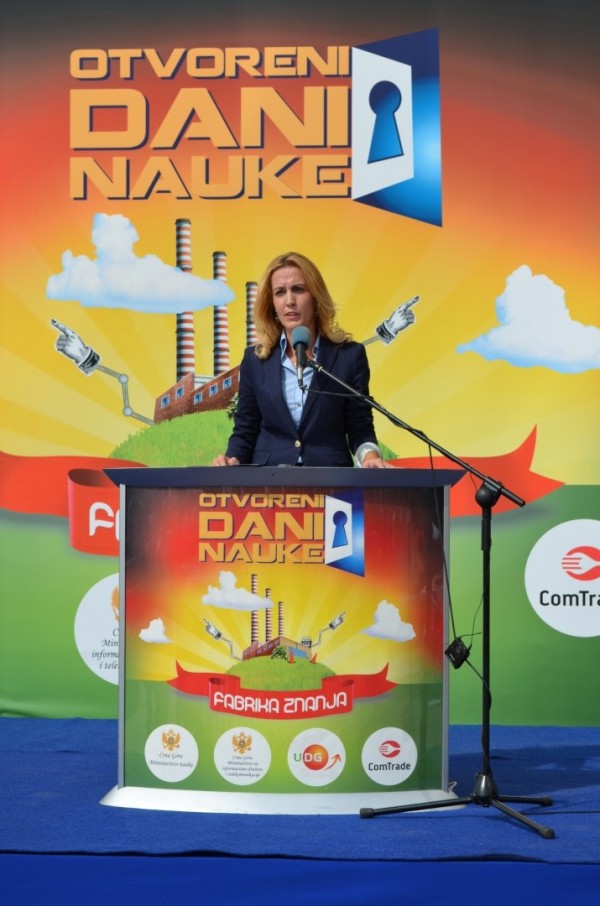 In addition to students from schools and universities in Montenegro, the ceremonial opening was attended by guests from state administration and representatives of business and cultural spheres of public life.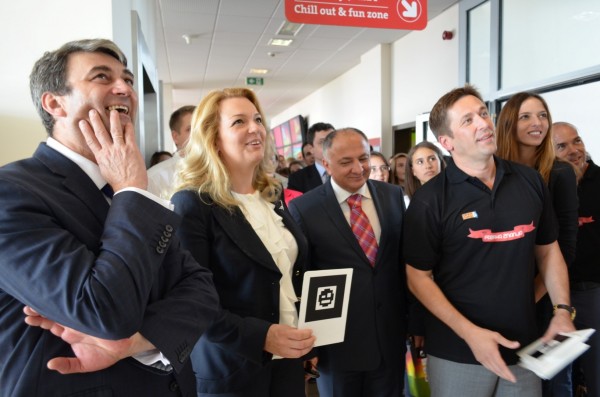 Knowledge Factory, the largest IT event in the region, will take place in Podgorica on September 25th and 26th. The activities will include various technology-related topics and will be presented in many different formats. Around 2500 students from elementary and secondary schools, as well as universities, will arrive to the Knowledge Factory in organized groups. They will have a chance to spend two days attending lectures and workshops dedicated to some of the basic principles of the IT industry under the supervision of experienced professionals. Presentations of software products and solutions by high-profile global vendors are another type of content that normally meets great interest from the participants and is thus an indispensable part of the Knowledge Factory. A full range of extracurricular activities (quizzes and prize games) related to information technology and its everyday application will also be featured at the event, providing entertaining value for the participants and allowing the best students to win valuable rewards.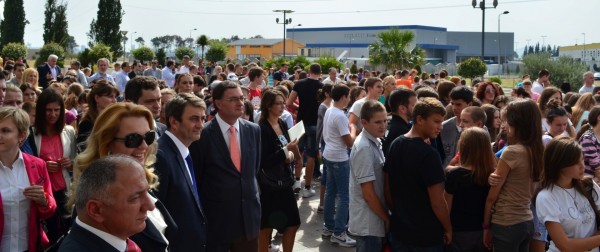 Knowledge Factory will be finalized with a free concert of the popular rock band Bajaga & Instructors, which starts at 21:00 h on September 26th at a plateau near the University of Nova Gorica.  The concert is a gift from the organizers to the City of Podgorica.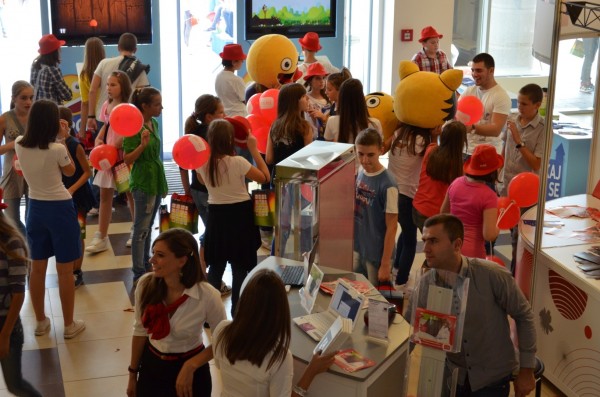 Detailed agenda of the Knowledge Factory and more info about the planned activities can be found at the official webpage of the event www.fabrikaznanja.com