News
Article
Posted on
05 | 06 | 2015
Marko Javornik speaks at Automotive Detroit
TU-Automotive Detroit is the world's No. 1 conference and exhibition event dedicated to the future of the connected car and innovations in the automotive industry. With 150 speakers, 200 booths and 3,000 executive attendees, this is the event to do business in the connected car and converging technology sector.
This year, Marko Javornik, GM/VP Automotive at Comtrade, was one of the speakers at the 10 Visions for Mobility in 2020 track led by SBD, where 10 innovative leaders from academia, design companies, IT providers and automakers came together to provide their visions for mobility in 2020.
Javornik talked about the vision for mobility in the cities in 2020. He explained that mobility would start in the digital world while the physical infrastructure will play a supporting role in this newly defined user experience. The two new concepts that will largely influence urban mobility are Mobility-as-a-Service and Mobility based on locally produced renewable energy. »If done right, these two concepts improve the congestion issues in the city, reduce air pollution and noise as well as significantly improve the quality of space," explained Javornik. "Cities will need to understand that these are not small incremental changes of their existing infrastructure but rather major disruptions that require bold moves. Therefore, this will require strong local governance, clear vision and focused efforts to get the citizens on-board with the change process."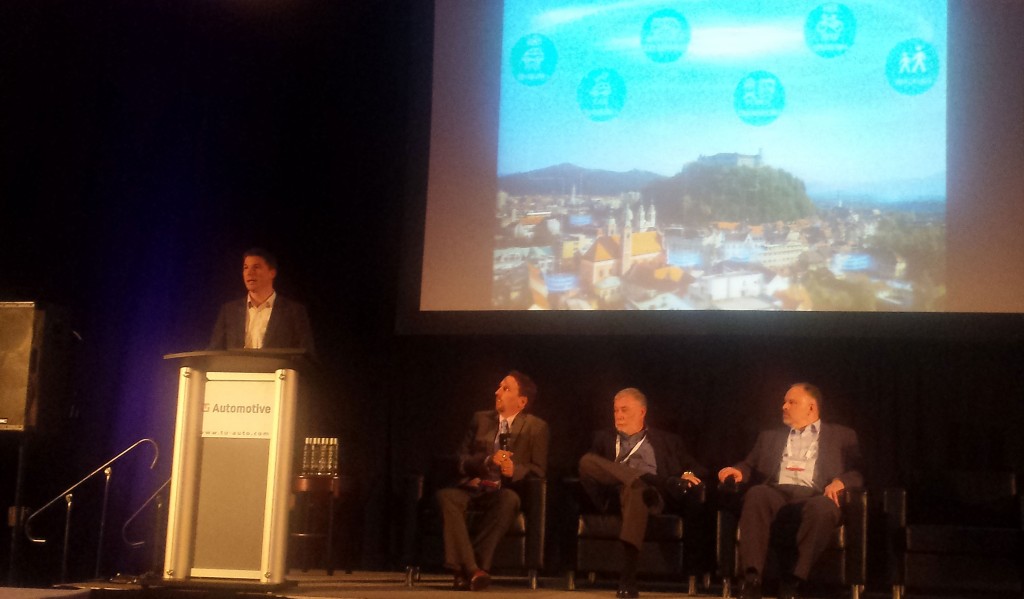 He briefly spoke about the example of Ljubljana, where the city already closed off the center for all privately owned vehicles and only allowed walking, bike-sharing and electric vehicle shuttle service. Comtrade is now working with its partner company Avant car to bring new sustainable mobility concepts to the broader city and the region as well.