News
Article
Posted on
06 | 05 | 2008
President of ComTrade Group becomes honor citizen of Boston
Veselin Jevrosimović, the owner and the President of ComTrade Group has received the Charter of the Honor Citizen of Boston for his contribution to the community and for helping in development of local economy. By establishing a subsidiary in Boston, ComTrade Group brought successful and advanced software solutions to American market, as well as mastered knowledge of modern technologies for software development. Nevertheless, expansion of the American company will provide new job opportunities for local experts, and the construction of new business real estate is planned as well.
President of ComTrade Group visited Boston at the beginning of May and he announced that this will be a home base of the company "Spinnaker New Technologies", a ComTrade Group subsidiary. One of the purposes of the visit was establishing the partner cooperation with small and medium companies which could contribute to the development of ComTrade Group in America.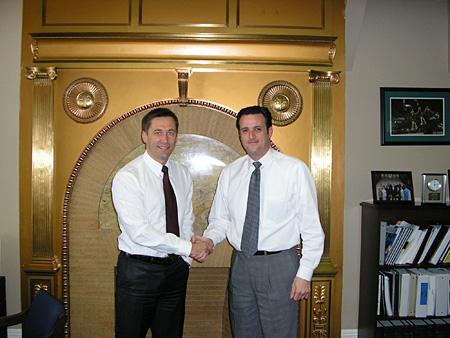 ''International Business Times'' announced that, only few months since its establishment, Spinnaker New Technologies is planning to expand its presence in Massachusetts. At the State House Veselin Jevrosimović met John H. Rogers, Massachusetts House Majority Leader, Scott Campbell, State Treasurer's Office, Robert Coughlin, Chairman of Massachusetts Biotechnology Council, prominent industrials of American state of Massachusetts, as well as members of Boston City Hall, John Tobin and Salvatore LaMattina.
On this occasion, in the Boston City Hall, the Honor Citizen's Charter was delivered to Veselin Jevrosimović, the first Serb who received this recognition. The State of Massechusetts gave this certificate to Mr. Jevrosimović as a sign of gratitude for his effort in development of local industry, opening of new job opportunities, as well as for making the city of Boston the basis of ComTrade in the USA. The charters are delivered to very important business professionals as a recognition for their efforts to build and expand business in community.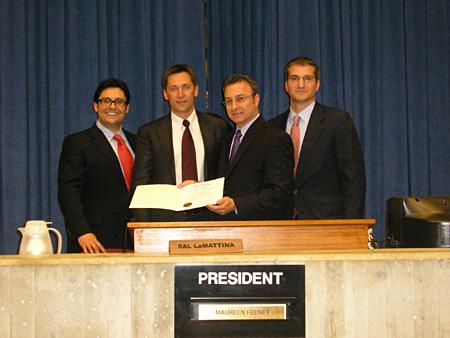 "We have always seen the US market as an essential part of our global strategy, and are thrilled to see how well received our technologies has been in Boston", said Veselin Jevrosimović, President of ComTrade Group. Jevrosimović emphasized the importance of investments in Massachusetts and the contribution that Spinnaker New Technologies can perform. '' Massachusetss' commitment to innovation and technology made it an ideal location for Spinnaker to enter the US market and we look forward to continuing to build our business here in Boston", said Jevrosimović.