News
Article
Posted on
16 | 05 | 2014
Serbian Prime Minister visits Comtrade technology center in Sarajevo
During his working visit to Sarajevo, Serbian Prime Minister Aleksandar Vučić took the time to visit Comtrade technology center in the city on Tuesday. The Prime Minister alongside with the Minister of Finance in the Serbian Government Lazar Krstić and the rest of his delegation was welcomed by the president of Comtrade Group Veselin Jevrosimović and the company's management. Jevrosimović gave them a tour of the company's premises, introducing them to software solutions and employees.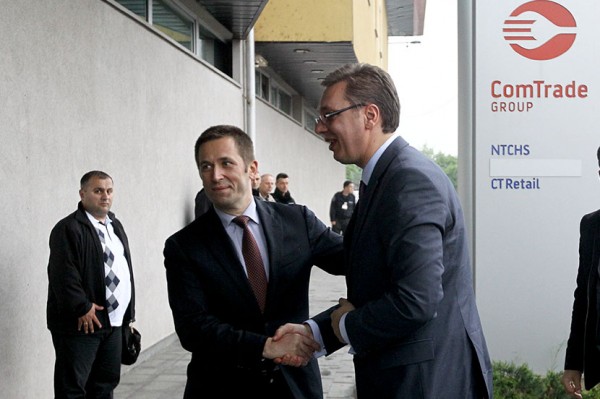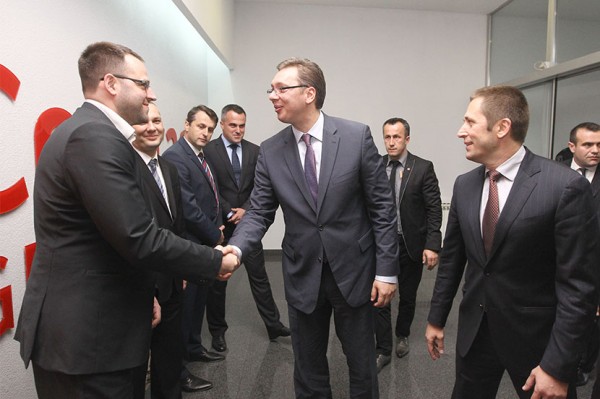 Vučić had nothing but praise for business ventures of our company, especially for the Tesla tablet, an exclusive product designed by Comtrade in collaboration with company Intel. "All Comtrade centers look outstanding and unique, just like this one. I am very pleased to see young and educated people being so professional in their work of which I know nothing – Vučić joked and said that he hopes that Comtrade will expand its business and hire more people. "It is nice to see that our youth wins the Balkan grumpiness and pessimism" Vučić told to the young experts of Comtrade.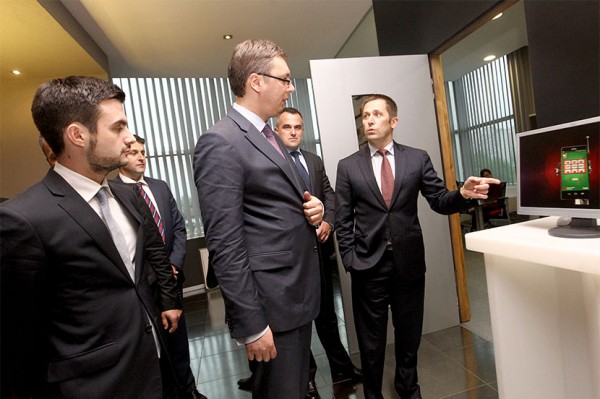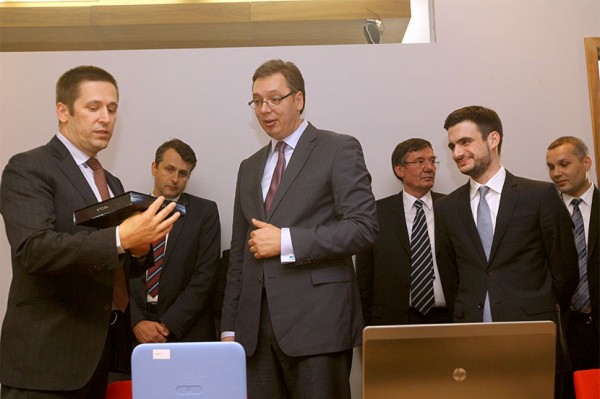 "Today, economy of any country cannot be imagined without information technologies. The information era has started long time ago, and that means that economy and IT are the inseparable ingredients of every successful society. We believe that the future of information technology in the whole region lies in the mutual interconnection, and that is the easiest way to respond to the demands of the world market. With its effort in terms of regulations and rules, the state needs to encourage the development of IT industry. On this occasion I appeal to all competent institutions in the region to give priority to domestic software and solutions, because it is the only method to build an export-oriented production and ensure economic stability in our region", said Jevrosimović.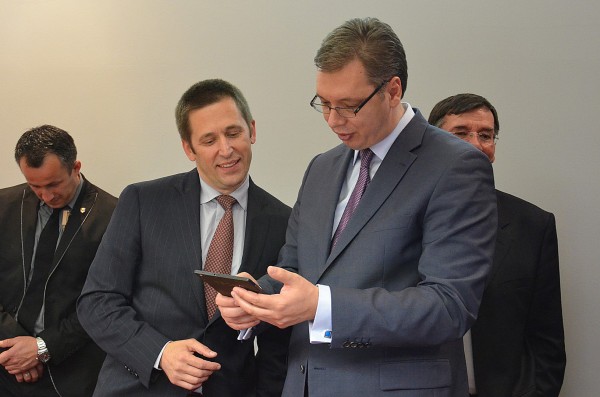 Considering the amount of work and the requirements from our foreign partners, Comtrade intends to enhance the software export and thus assure that the knowledge becomes a base for long-term and sustainable development of the local economy. Hereof, one of the company's priorities is investing in young IT experts and their training for work in the most demanding international markets.